Nollywood actor, Charles Okocha, aka Igwe Tupac made a post asking how oloshos will be able to feed this stay-at-home period, he decided to do a giveaway for all the oloshos om Instagram.
To our greatest surprise, so many ladies claiming to be oloshos dropped their account numbers.
It's really surprising that some people have no shame.
See his post below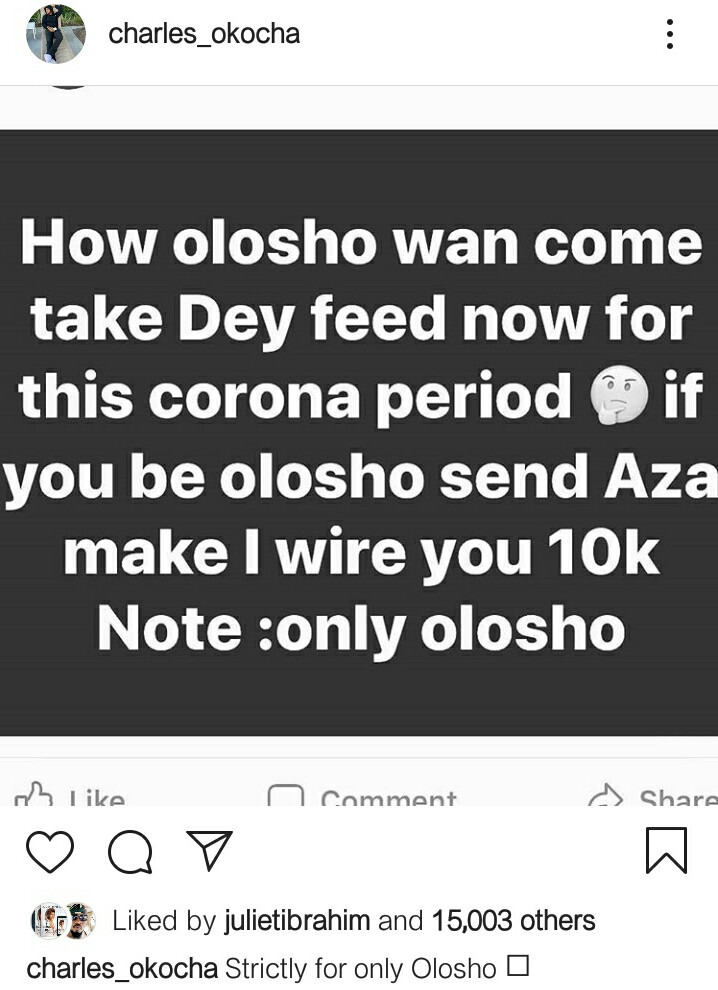 See those that dropped account numbers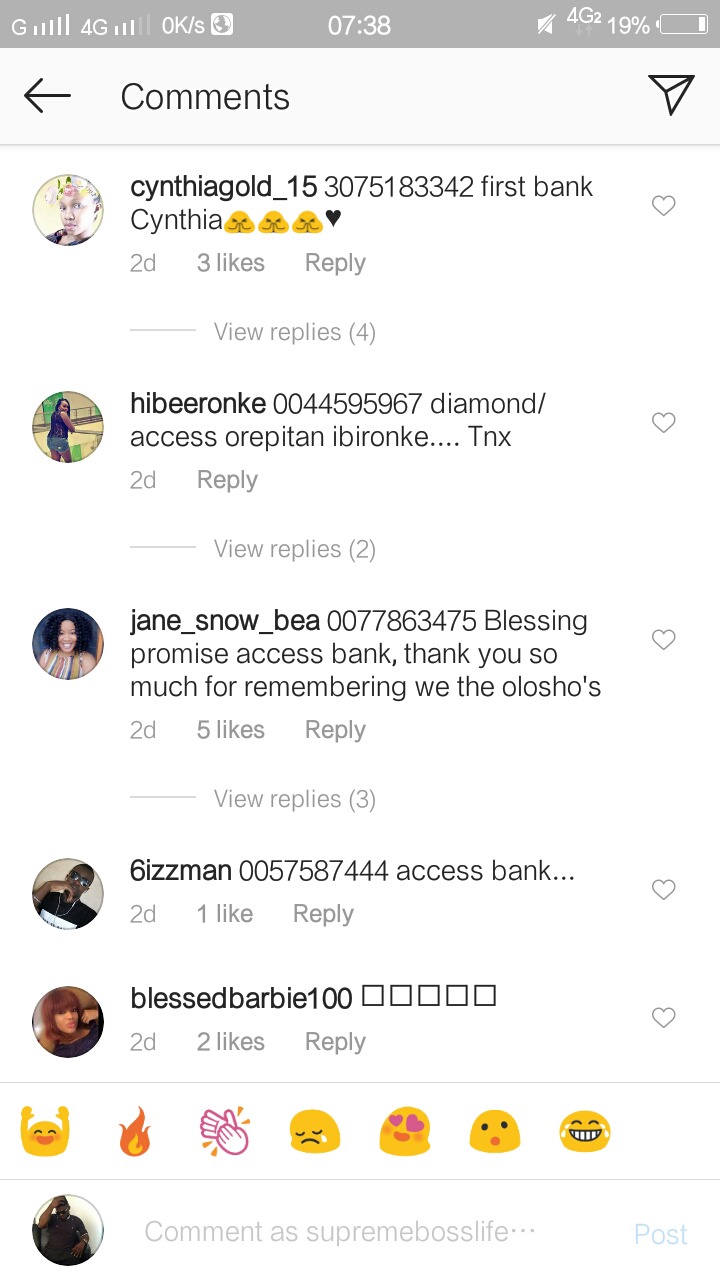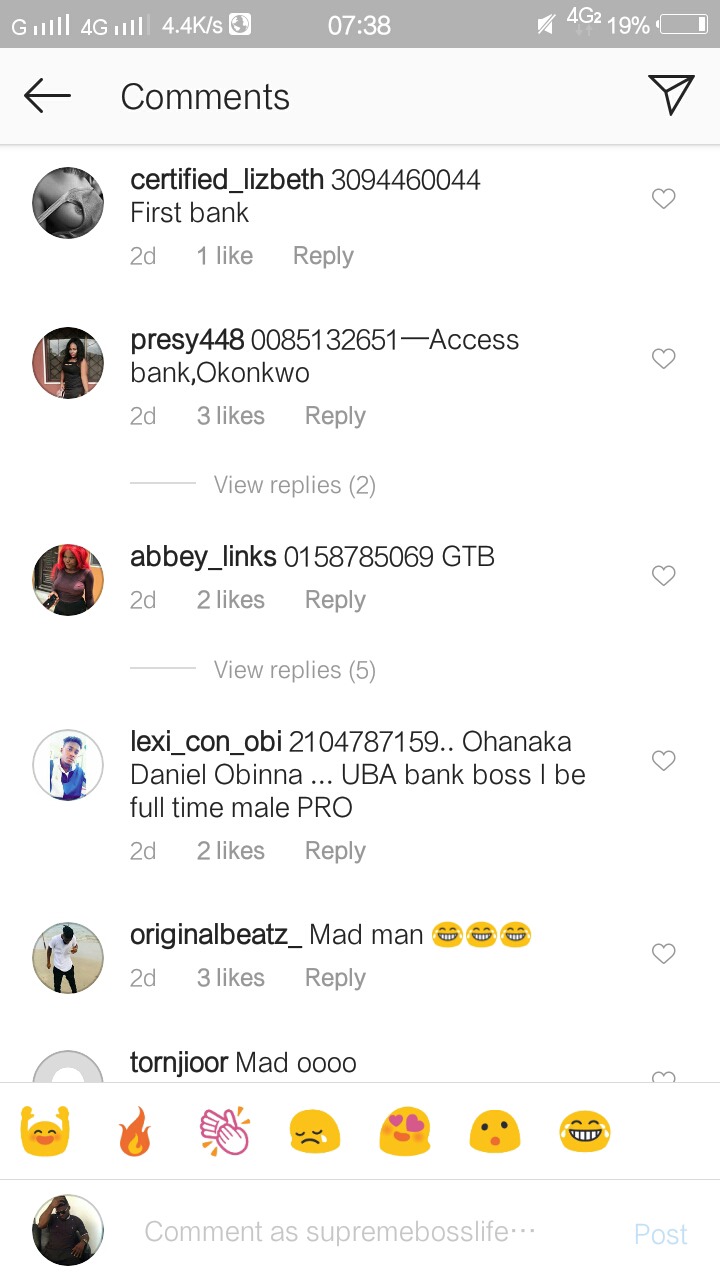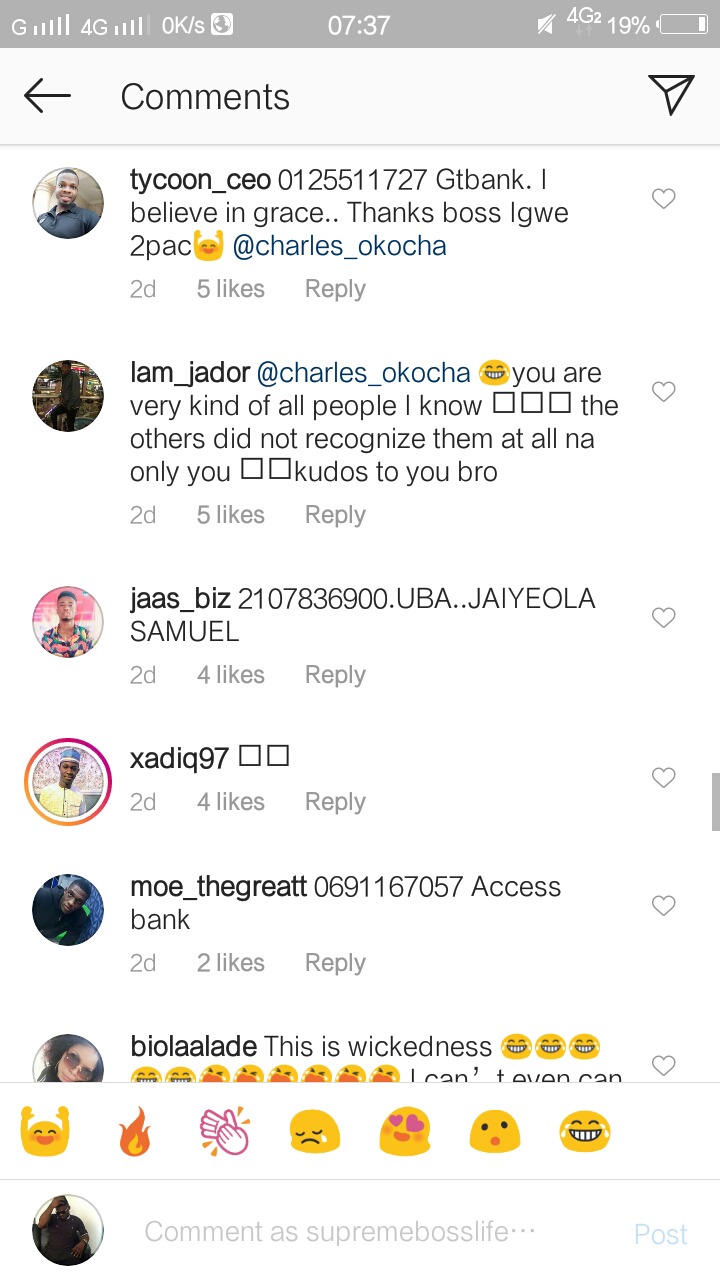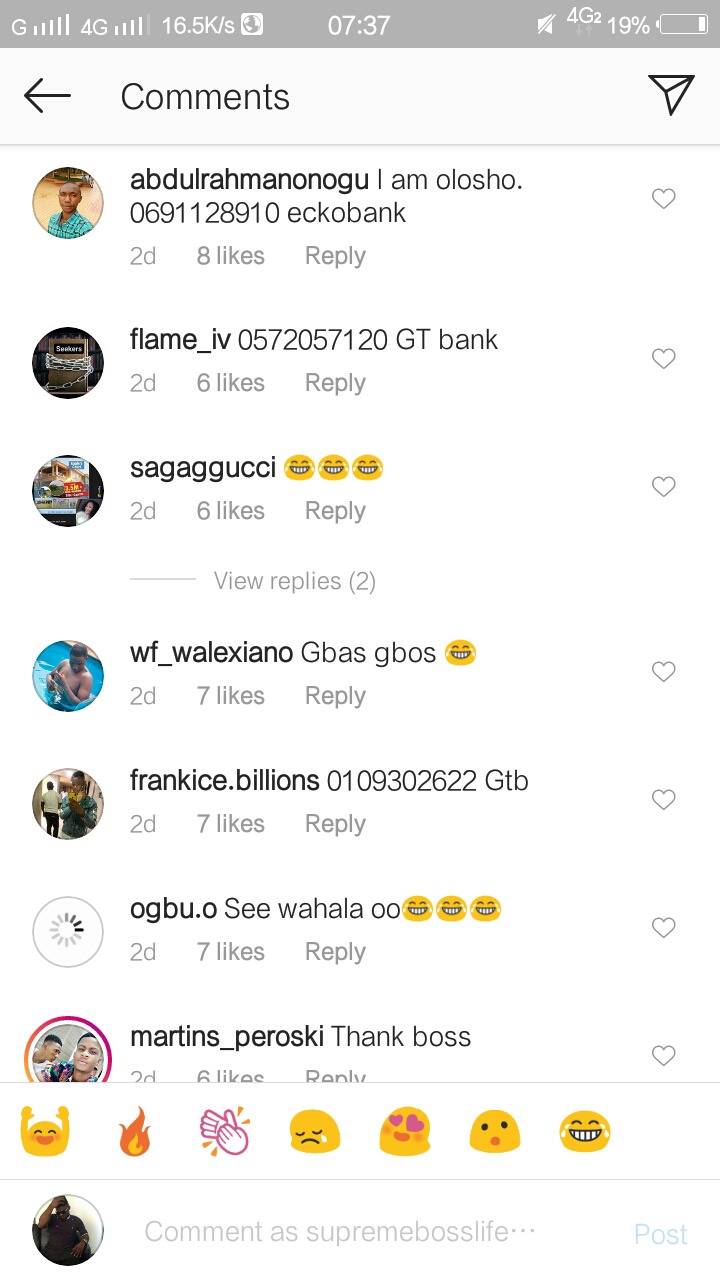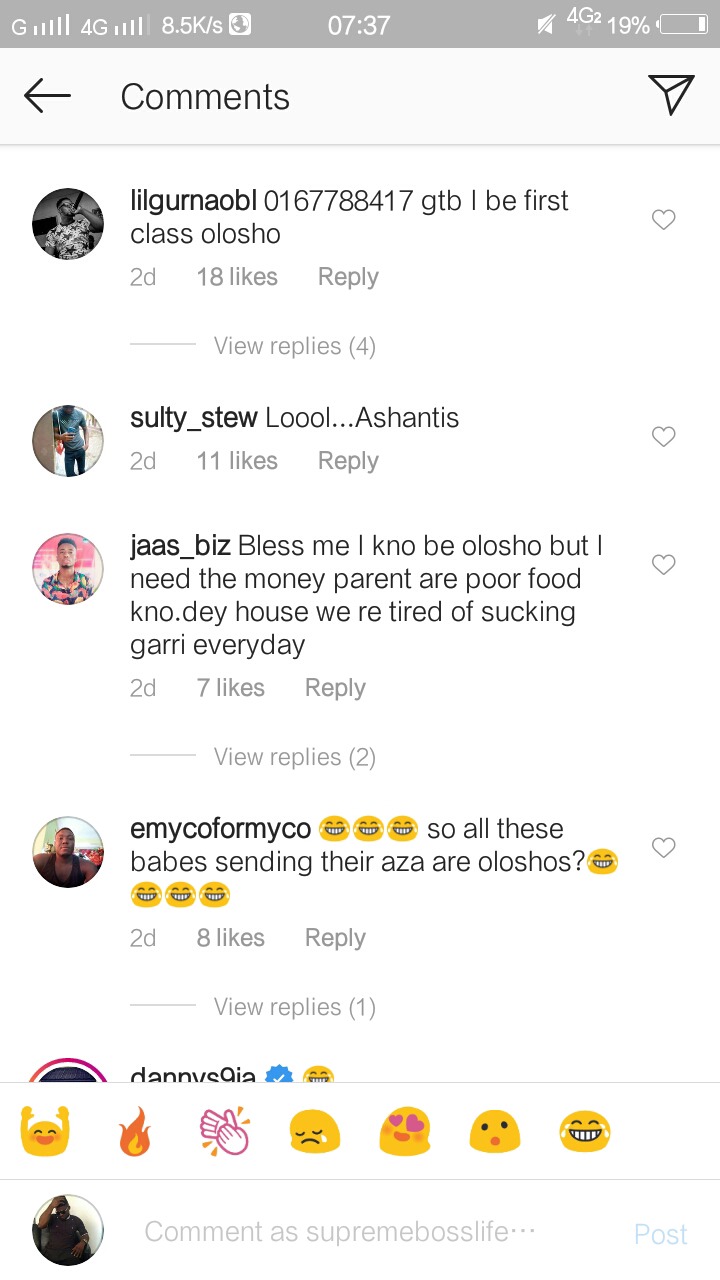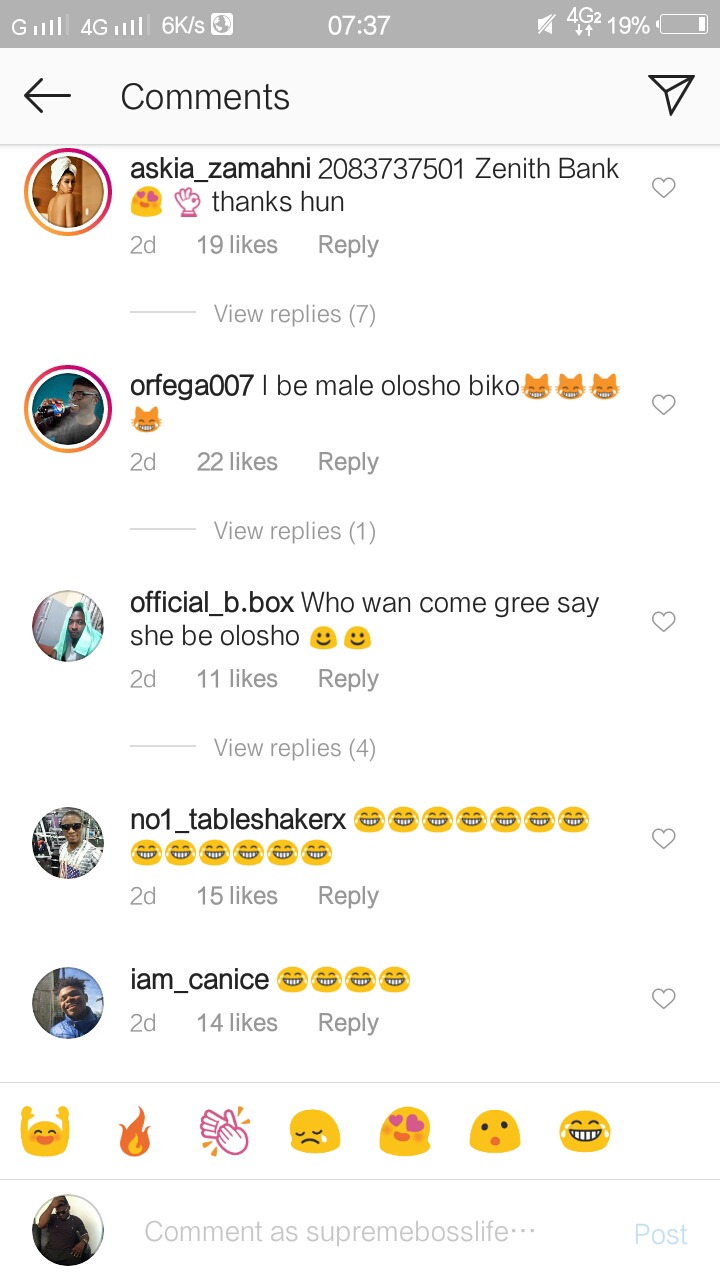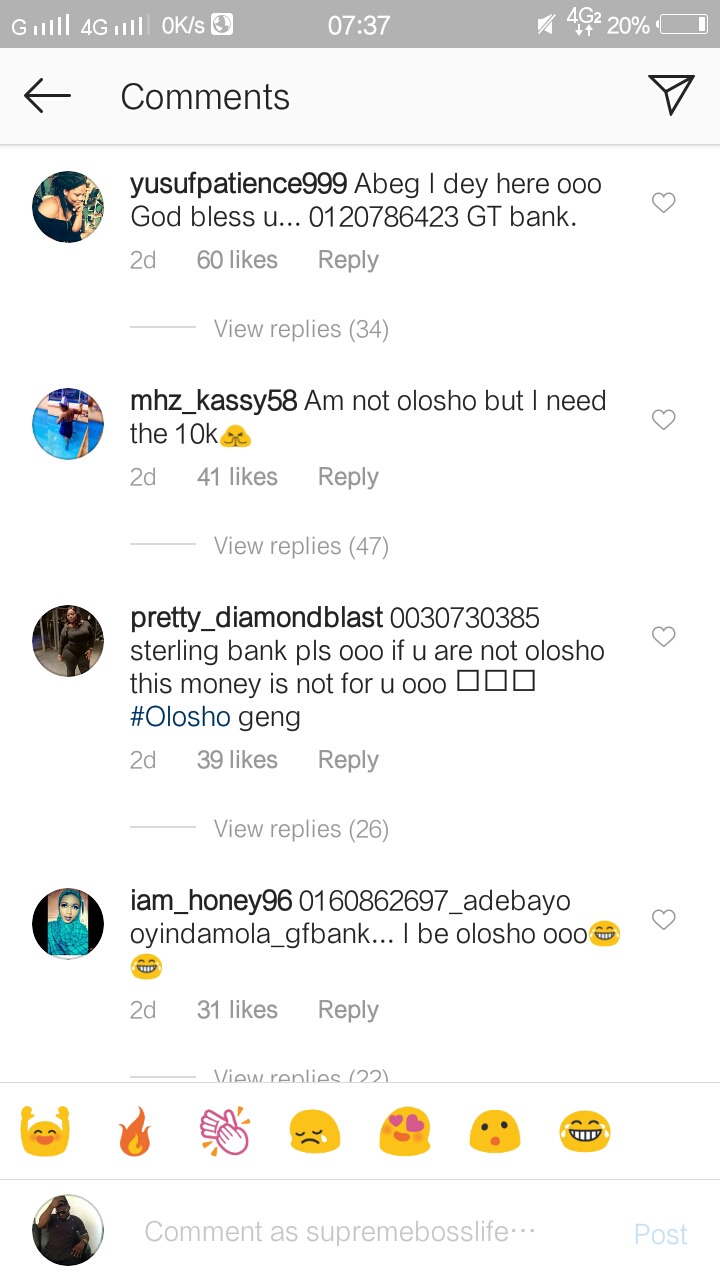 Isn't this surprising, forget about the guys that dropped their acct numbers too, if you see your girlfriend or wife dropping account number what will you do?
Let us hear your thoughts via comments and please share this post.
Read all updates on Coronavirus Here
DONT MISS THIS: Hottest stories and confessions from Nigerian girls and women that you may have missed this month – A Must See
To get latest updates, follow us on FACEBOOK HERE, and TWITTER HERE
See other topics you missed here;
I will not stop Sunday services because of Coronavirus, my ministry is special – Pst. Mrs. Veronica threaten
God anointed my thing to heal men of their fertility problem by sleeping with them – Pst. Mrs. Veronica
How a girl was raped by the same guy that raped her friend previous year, same month and day
Your p***y has meat – follower tell Anita Joseph after she posts picture revealing her thing
If you sleep with your husband's brother you have not cheated on your husband – Pst. Mrs. Veronica advises