Nigerian parents no get chill at all, they always seem to be different from other parents, they have these unique ways of doing things and sometimes it gets annoying but then they have a good heart and wish their kids well. This chat between a father and his daughter is the typical Nigerian father and daughter's conversation.
The lady sent her beautiful pictures to her father with the hope of getting a good reply from her father but instead, she got a message she wouldn't have probably expected and I am sure she must have been so disappointing by the response.
The girl looks beautiful and she expected her dad to confirm that but he now told her she should rather concentrate on her studies.
Read the chat below;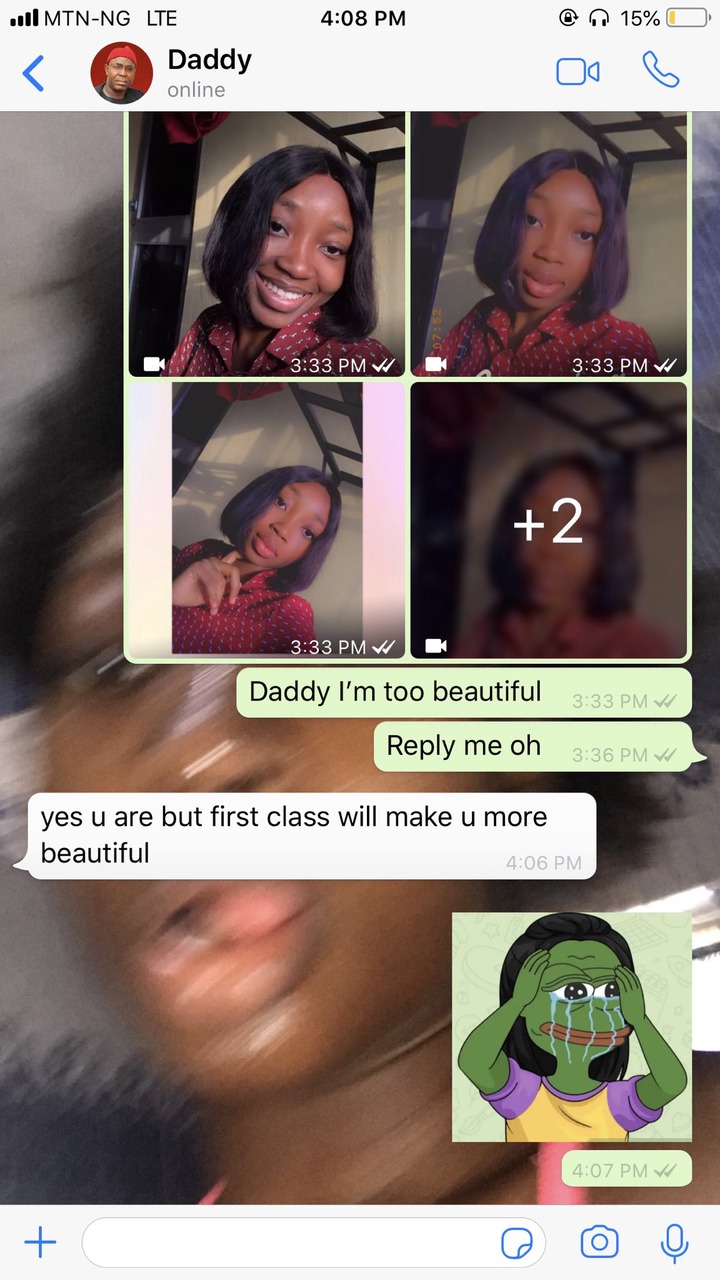 Does this look like the response you can get from your father?