Ever since the picture of President Muhammadu Buhari sitting on a chair during the Eid prayers yesterday emerged online, there has been a serious argument even among Christians.
Many people on Facebook are condemning it to be against the Muslim doctrine.
VERY IMPORTANT! If you are an unemployed Nigerian Youth then CLICK HERE TO READ THIS!
A particular Facebook user said;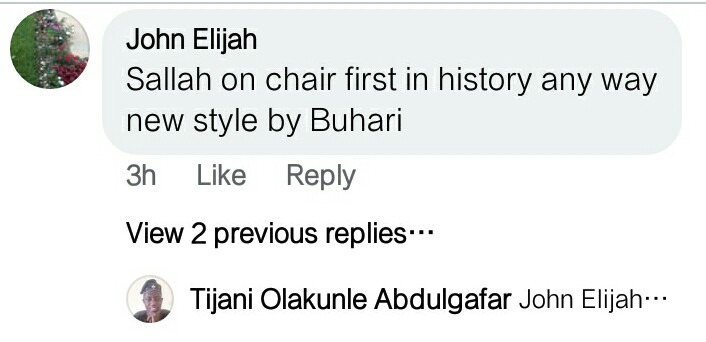 Going by this comment it means that this is the first time the world is witnessing such an act and maybe it is not right according to the Muslimic doctrine.
Also read comments from other users below;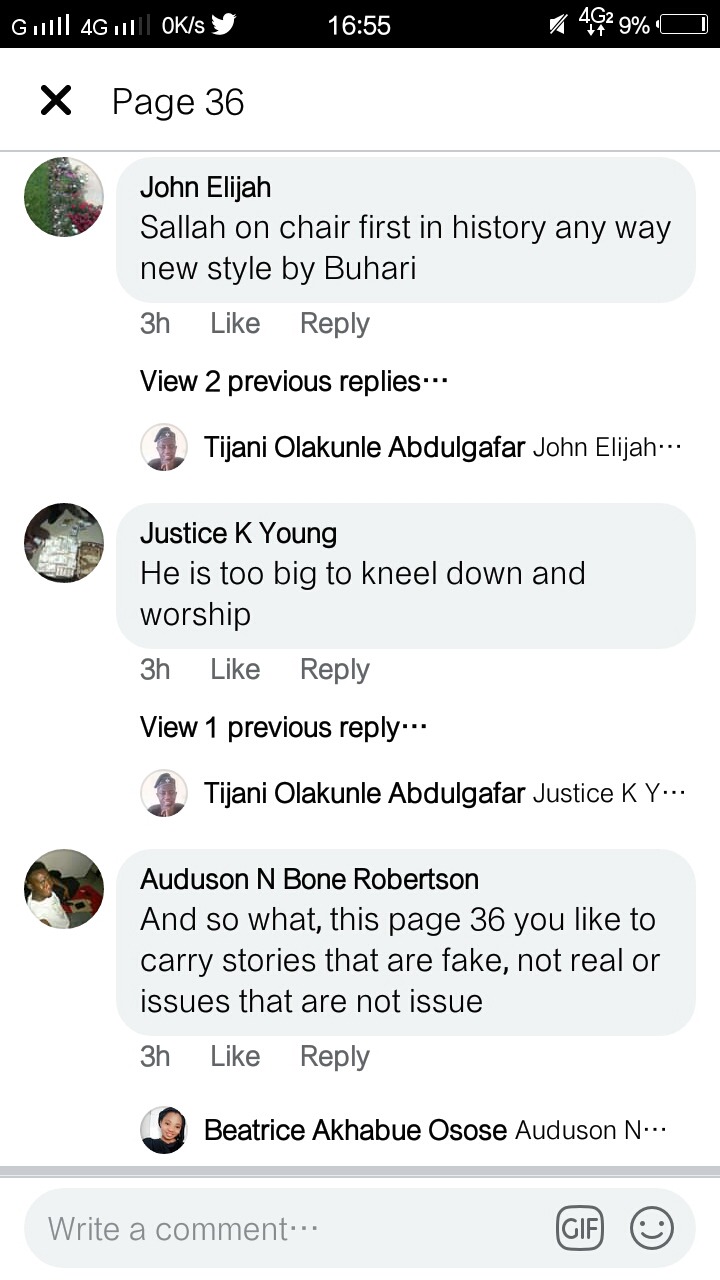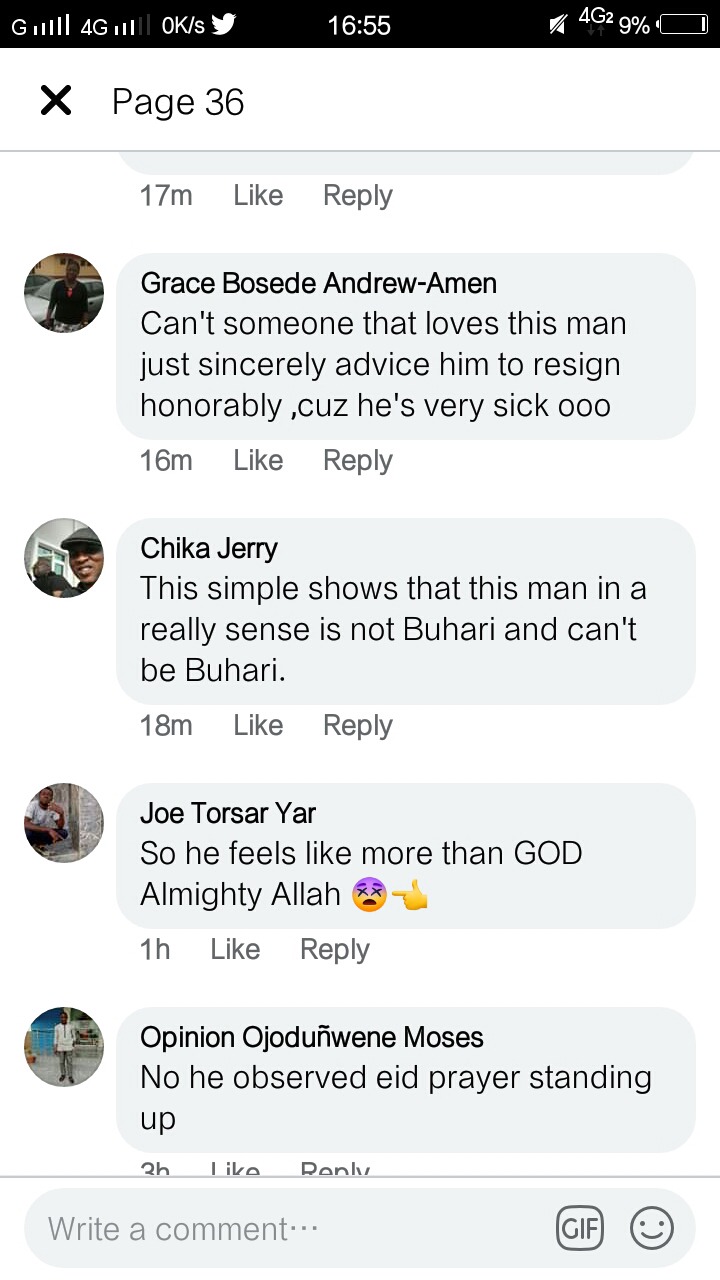 Yes he is the president but is anyone bigger than his religion or his God?
But then we want to use this to educate people who may not be aware of the Muslimic doctrine and its way of doing things.
Is your own view and opinion, Is it right according to the Muslimic doctrine to sit on a chair during Eid Prayers?
Share your views via comments below and please share this post so we can hear from others too.
Special Business Advice to Nigerian Youths