17 people were reportedly killed when a Nigerian Airforce Jet mistakenly dropped a bomb in Sakotoku village in Damboa Local government area of Borno State.
Reports has it that the Nigerian Airforce were targeting Boko Haram terrorist who were in Korongilum but due to maybe wrong coordinates being sent, they mistakenly drooped the bomb in Sakotoku killing 17 people including children and women.
Korongilum is about 12 miles away from Sakotoku and the Nigerian Airforce heard that the Boko Haram Terrorists were gathered nearby.
Nigerians have expressed their shock and disappointment over this unfortunate incident. Also read: True Story: My husband likes kissing our 15yr old daughter deeply and I am beginning to get uncomfortable – please advice.
Fani Kayode particularly expressed his anger via his Twitter account a few minutes ago. He called on relevant bodies to investigate this manslaughter and bring them to justice.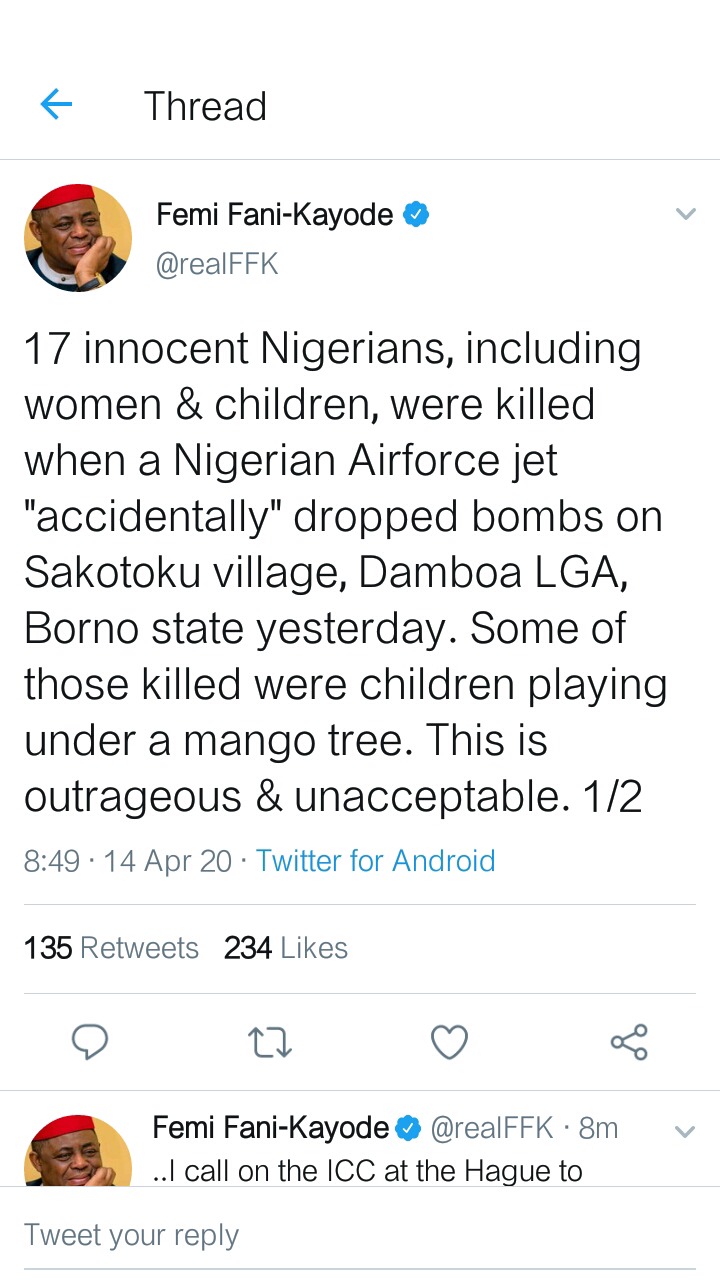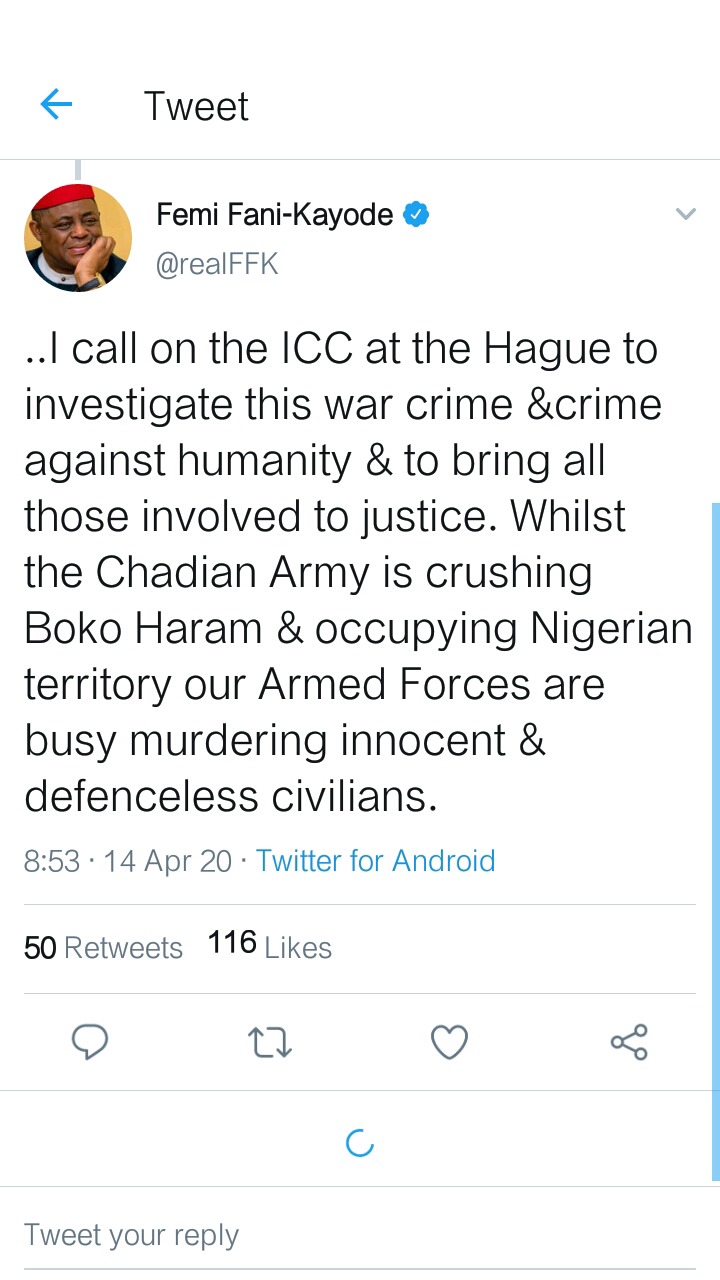 Other Nigerians have also erred their disappointments and many are calling for the perpetrators of this act to be fished out and punished.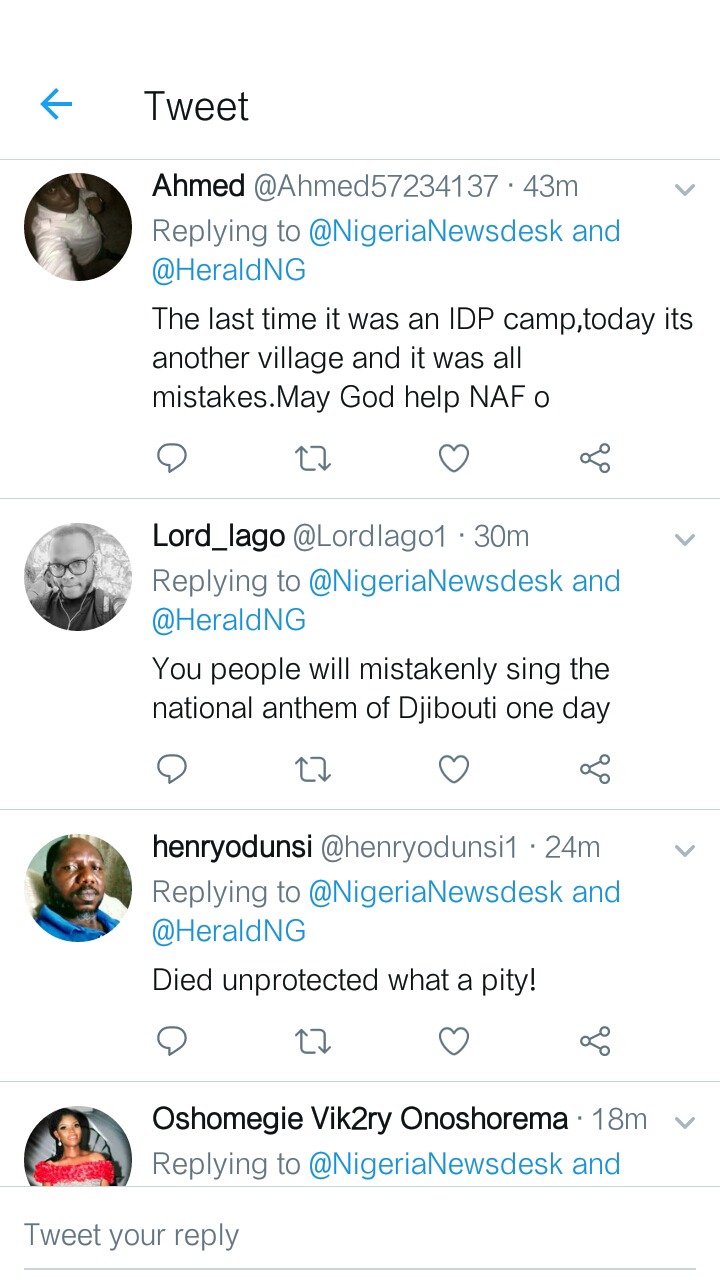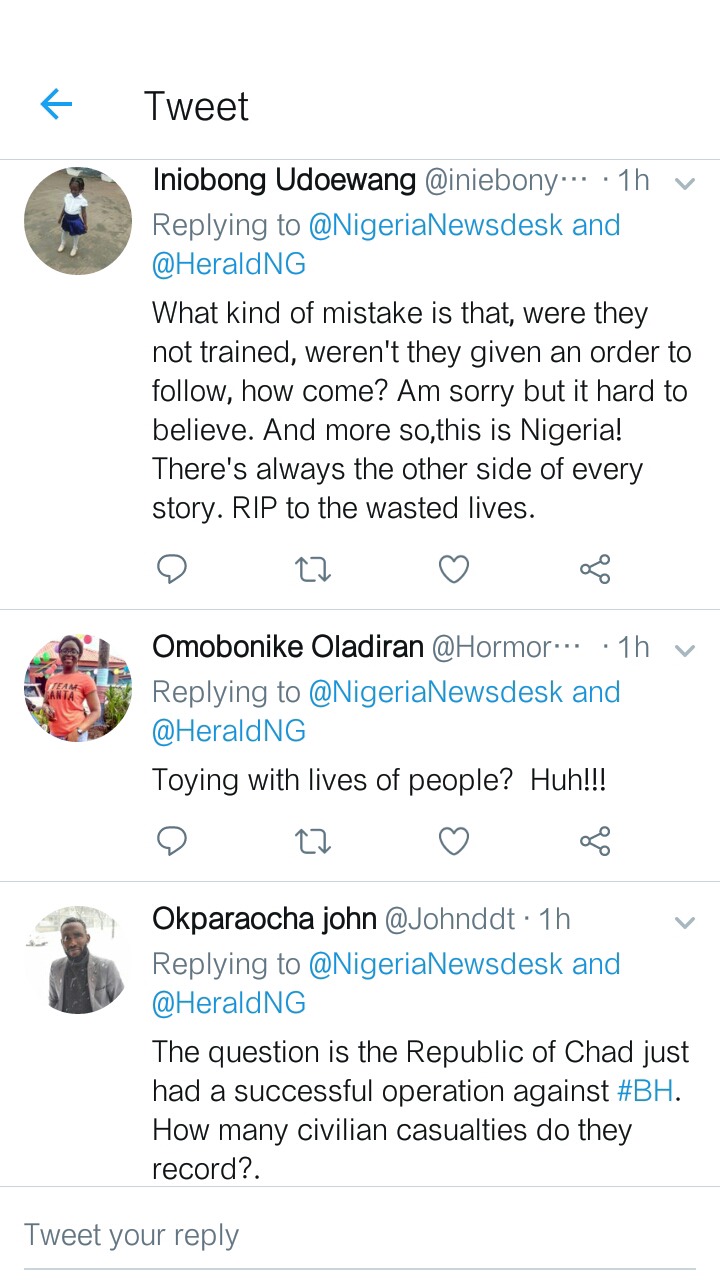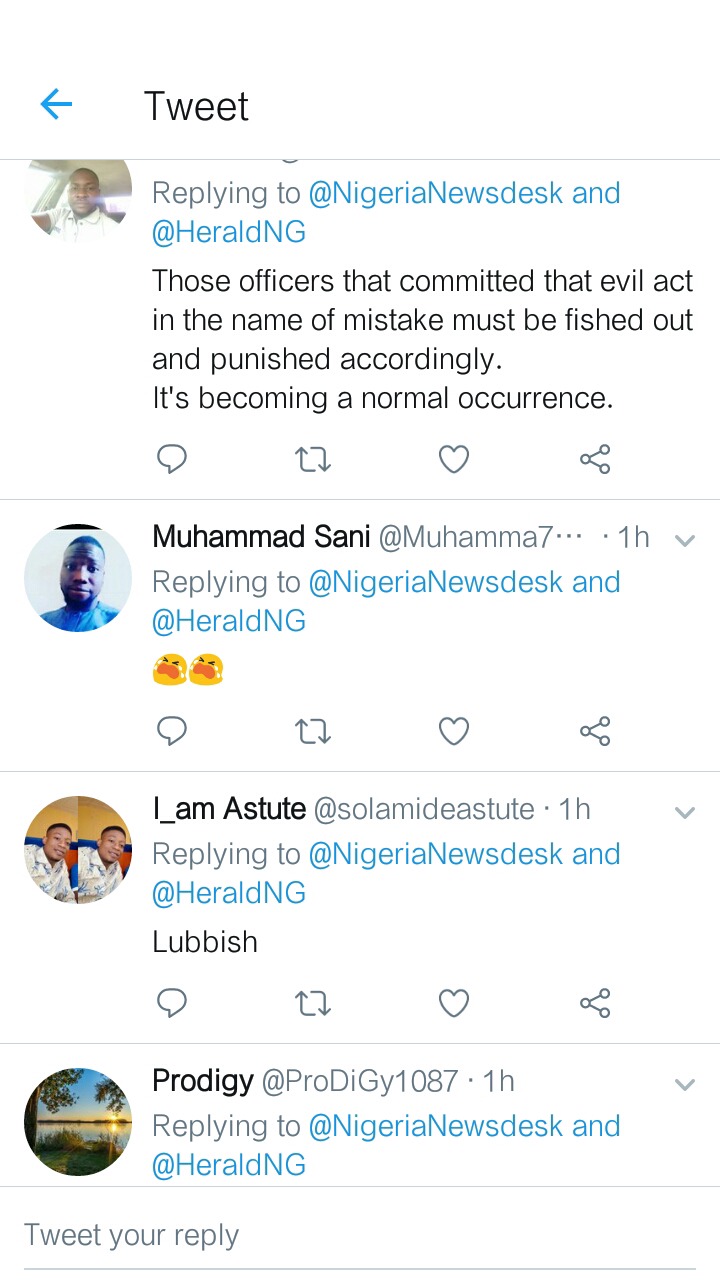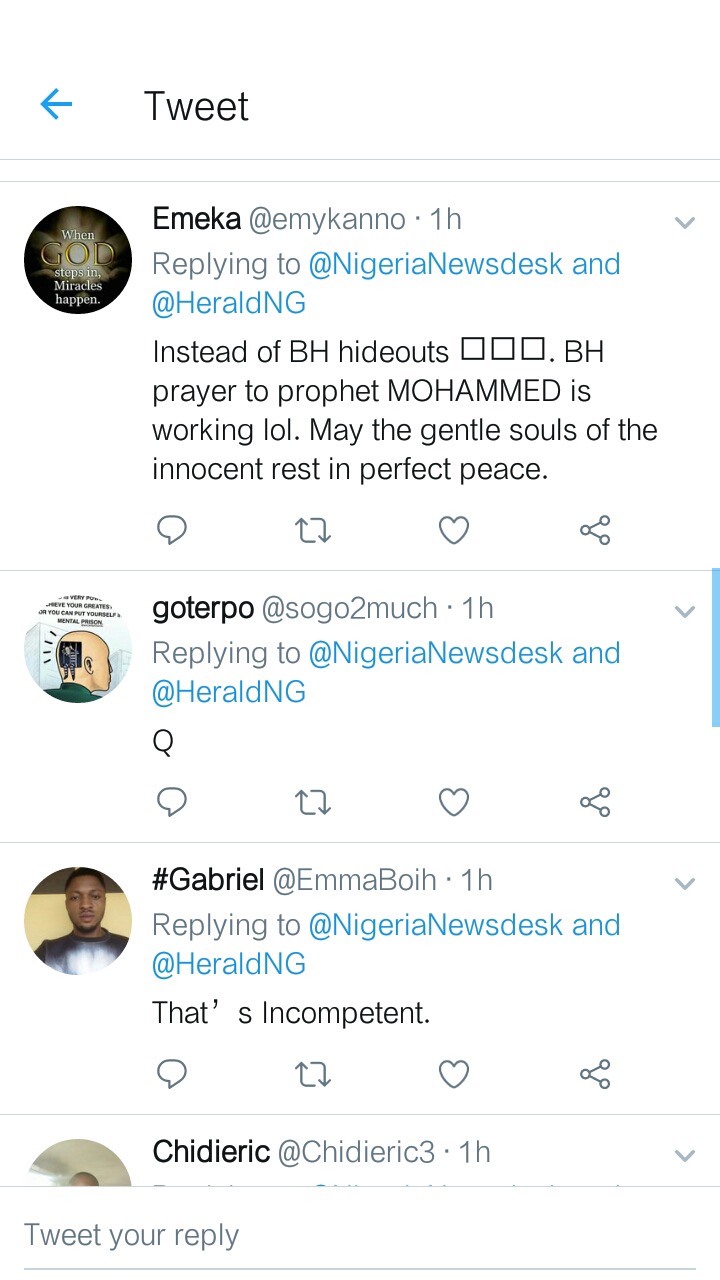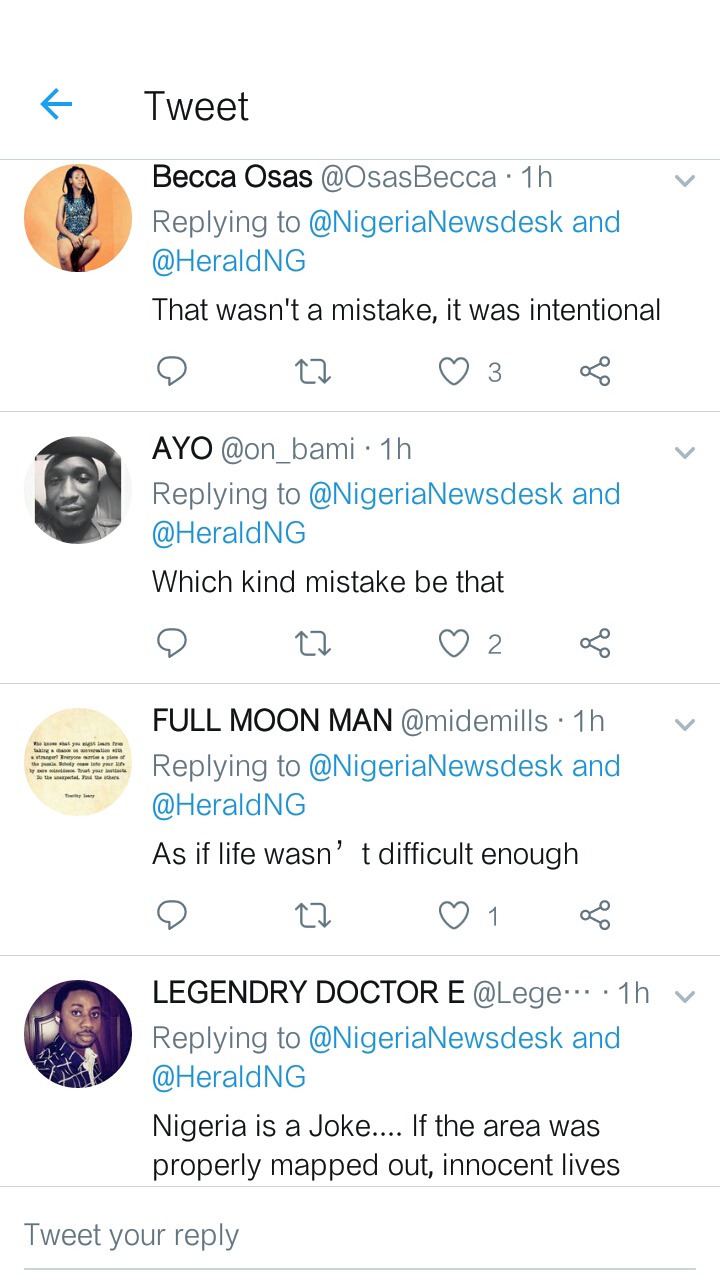 Please share this post and tage CNN and BBC let them know what Nigerians are passing through.
To get latest updates, follow us on FACEBOOK HERE, and TWITTER HERE
Download Easter Gospel Music by Princess Pat Akpabio titled – I Will Praise Your Name MP3
Want to buy GOODS directly from Chinese Factories at WHOLESALE PRICES? Click Here
Newest Posts;
Also Please Read: Real Life: Help! My husband always insert his thing inside my anus and I am in pains now, lady cries on Facebook
Hot and New for your reading: Uyo is BOILING! A married man sends a threat message to a guy who is using juju to screw his wife – read post
Before then please read: Married Woman: I Have Decided To Cheat On My Husband And Nothing Will Stop Me – Read why
Also did you Watch what Pst. Mrs. Veronica did with my husband in the name of healing and recorded – wife shares video
Read all updates on Coronavirus Here
See other topics you missed here;
The Truth about Abba Kyari's rumored death and what we discovered
That Fire Outbreak at the Office of the Accountant General could be a setup to loot – read and share your thoughts
OPINION POLL: Will You Permit Your Bank To Deduct N5,000 To Support The Federal Government In The Fight Against Coronavirus? Vote Your Opinion Here