The federal government has placed a restriction for anyone who intends to fly into the country from countries that are heavily plagued with the dreaded coronavirus.
According to the Honourable Minister, Federal Ministry of Health, Dr. E. Osagie Ehanire, he said: "The #COVID19 cases were all from the UK and US; 4 Nigerians (including a baby) and 1 American, who came into Nigeria by land, the 1st case not arriving by air".
All persons returning from abroad are required to self-isolate for 14 days, even if they feel well.
Nigerians are reminded to maintain hand hygiene, respiratory etiquette and social distancing. Refrain from spreading false and unverified information to cause fear and panic.
Read the full memo below;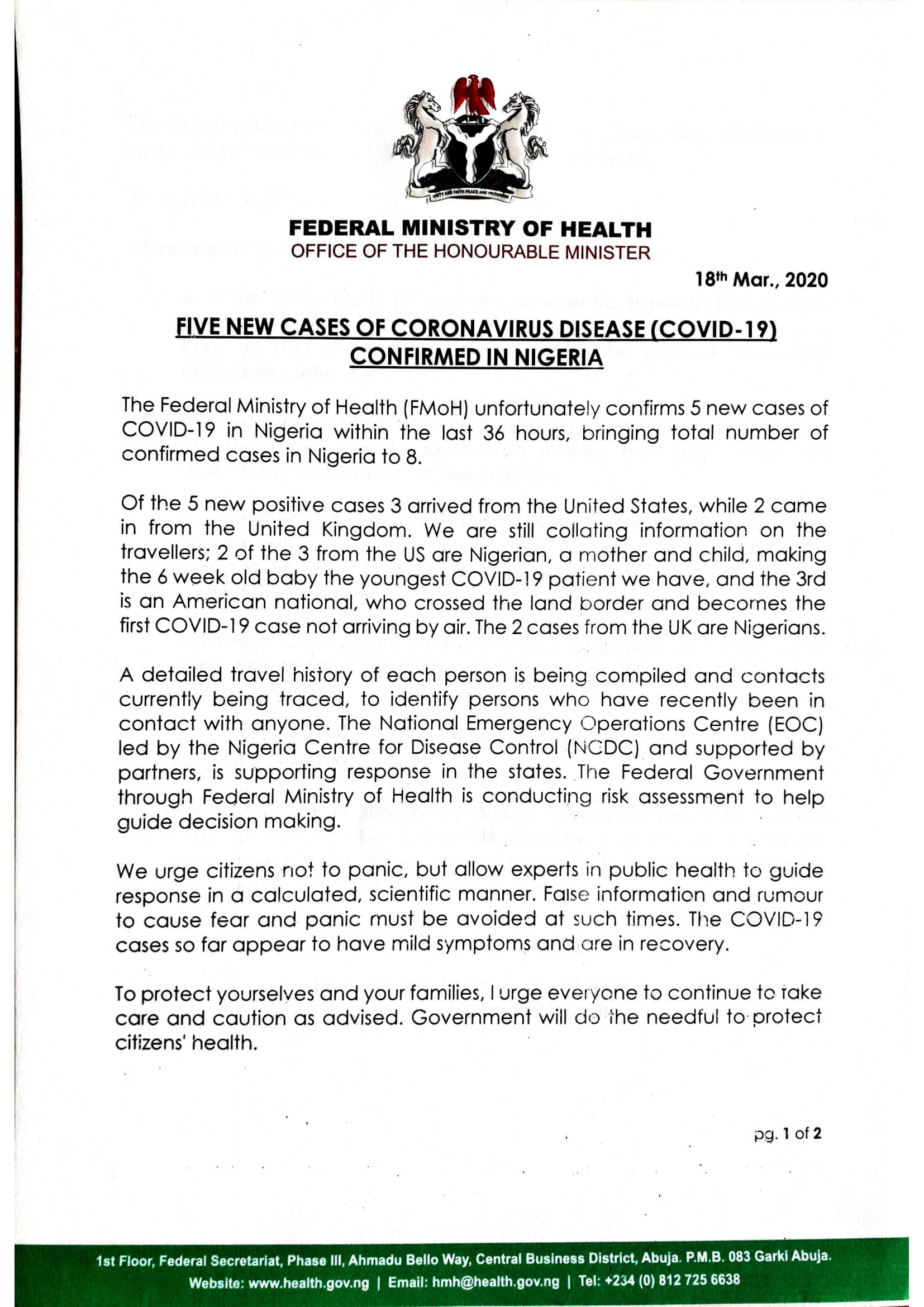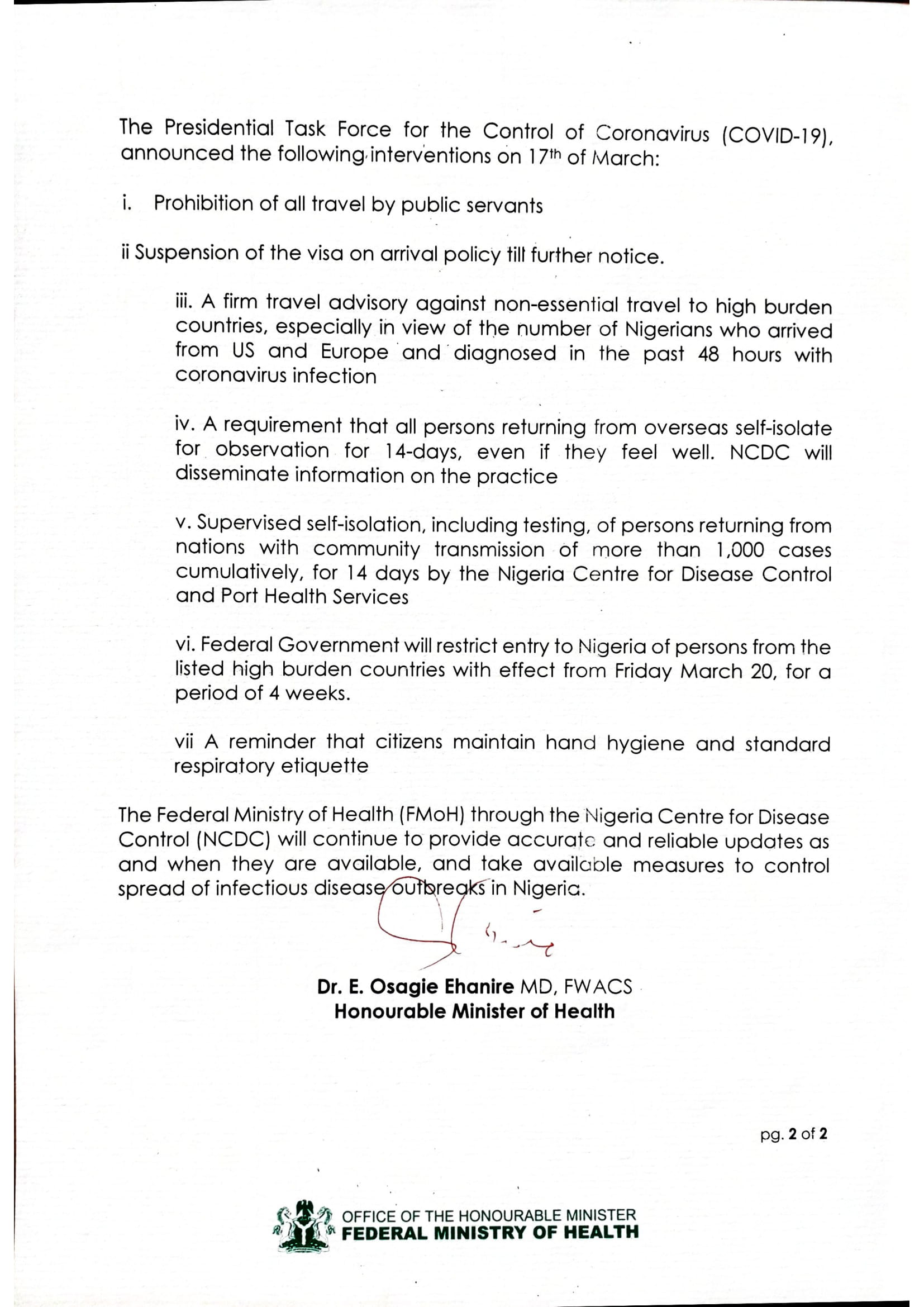 Share your thoughts via comments and reshare post.