In a bid to further increase capacity building efforts to tackle obvious security challenges in the Country, the Nigerian Air Force (NAF) has graduated another set of 6 pilots in tactical and basic flying.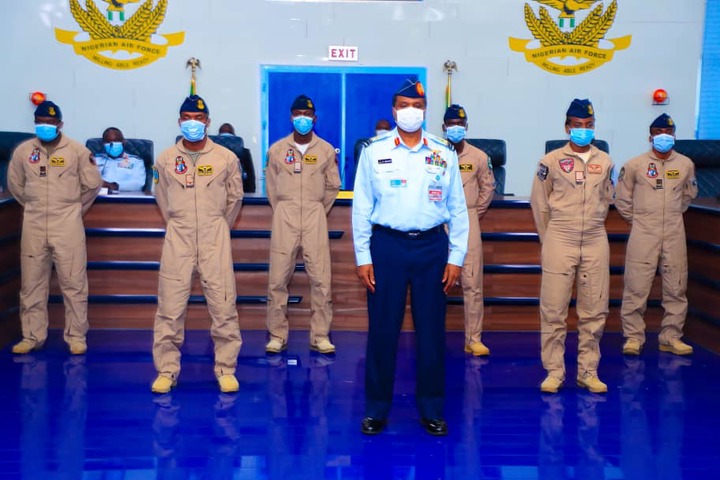 Credit: NAF TWITTER
According to the report, the combined graduation ceremony took place on 29 September 2020. The graduands included 2 pilots of the Tactical Flying Course 24 (Batch B), and 4 student pilots of the Basic Flying Course 19 (Batch A).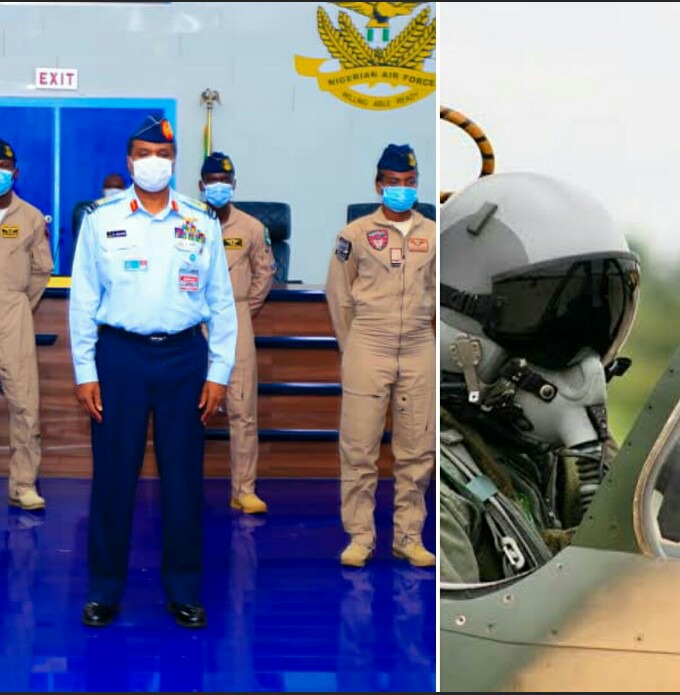 Credit: NAF TWITTER
The first female fixed-wing fighter pilot in the history of the NAF, Flying Officer Kafayat Sanni was among the graduands awarded Limited Combat Rating Certificate, after she completed the Tactical Flying Course on the Alpha Jet aircraft.
The Chief of the Air Staff (CAS), Air Marshal Sadique Abubakar happened to be the Guest of Honour, and gave his remarks at the graduation ceremony.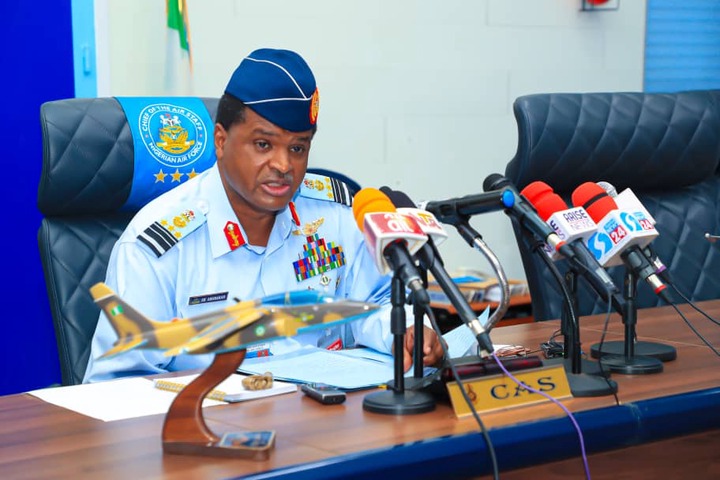 Credit: NAF TWITTER
He upheld that since he assumed office as the Twentieth Chief of the Air Staff, human capacity development has been given much priority. He said: "This is evident in the number of personnel that have been trained in various courses, both locally and overseas. Indeed, today's graduation brings the total number of new pilots winged since 2015 to 118, and by the end of 2020, the NAF would have completed the training and winging of 139 pilots, which is a glowing testament to the efficacy of our capacity building initiatives.,"
He added that: "These pilots have continued to add value to the efforts of the Service in dealing with security challenges in the North East, North West and other parts of the country"
While addressing the graduands, the CAS revealed that: "all these (trainings) were aimed at giving you the requisite skills to prepare you for the tasks ahead. I must emphasize that, now that you have earned your Limited Combat Rating, you will be required to work harder and fly with more precision in order to meet up with the expectations of Nigerians in the various operational theatres. There shall be no hiding place for armed bandits or terrorists in any of our forests".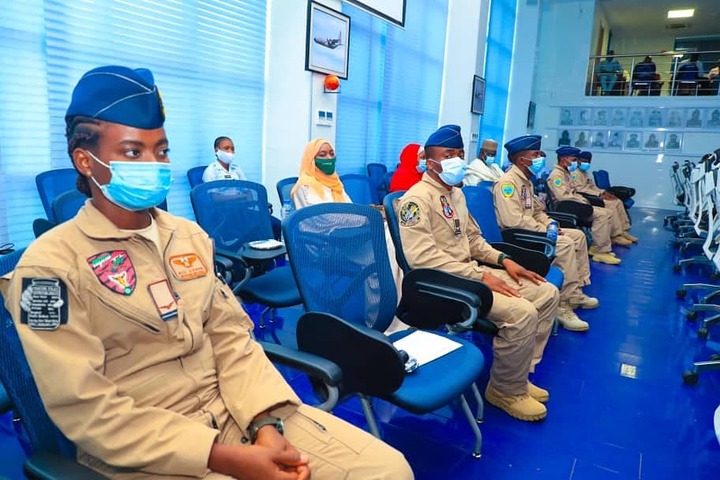 Expressing delight over Flying Officer Sanni, who successfully completing the Tactical Flying Training on the Alpha Jet aircraft after decorated with her pilot wings as the first female fixed-wing fighter pilot in the history of the NAF on 15 October 2019, the CAS said: "You will go down in the history of our Nation as the first female fixed-wing fighter pilot to undertake combat missions in defence of our freedom and sacred values,"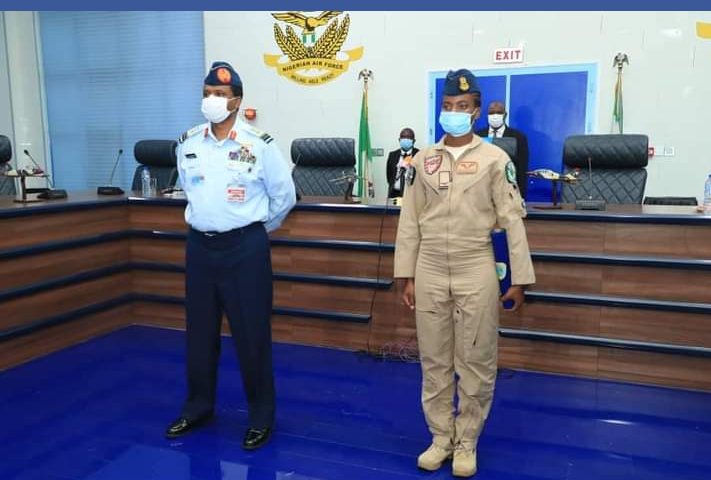 Credit: NAF FACEBOOK
"You will be undertaking combat missions to undertake combat missions in defence of our freedom and sacred values. You will be undertaking combat missions to assert our right to our territory and protect the lives and property of our people",