'Where is Kyari Abba? – lady asks as Nigerians inquire the whereabout of the former Chief of Staff to President Muhammadu Buhari.
It has been days since the name Kyari Abba was mentioned by any government official.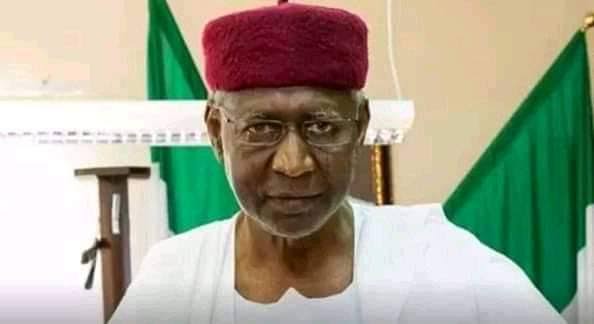 This begs for some explanations, the last time we heard of him was when he was taken to Lagos for treatment, since then a lot has happened in his absence and it all looks suspicious.
There was a claim by a certain female journalist and doctor who claimed that someone famous is dead in Aso Rock, of course many had thought it was him and a few minutes later, he was said to have been transferred to Lagos for treatment, that was the last we heard of him. Also read: True Story: My husband likes kissing our 15yr old daughter deeply and I am beginning to get uncomfortable – please advice.
A lady took to her Twitter page to ask this question a few minutes ago, see question and comments from people below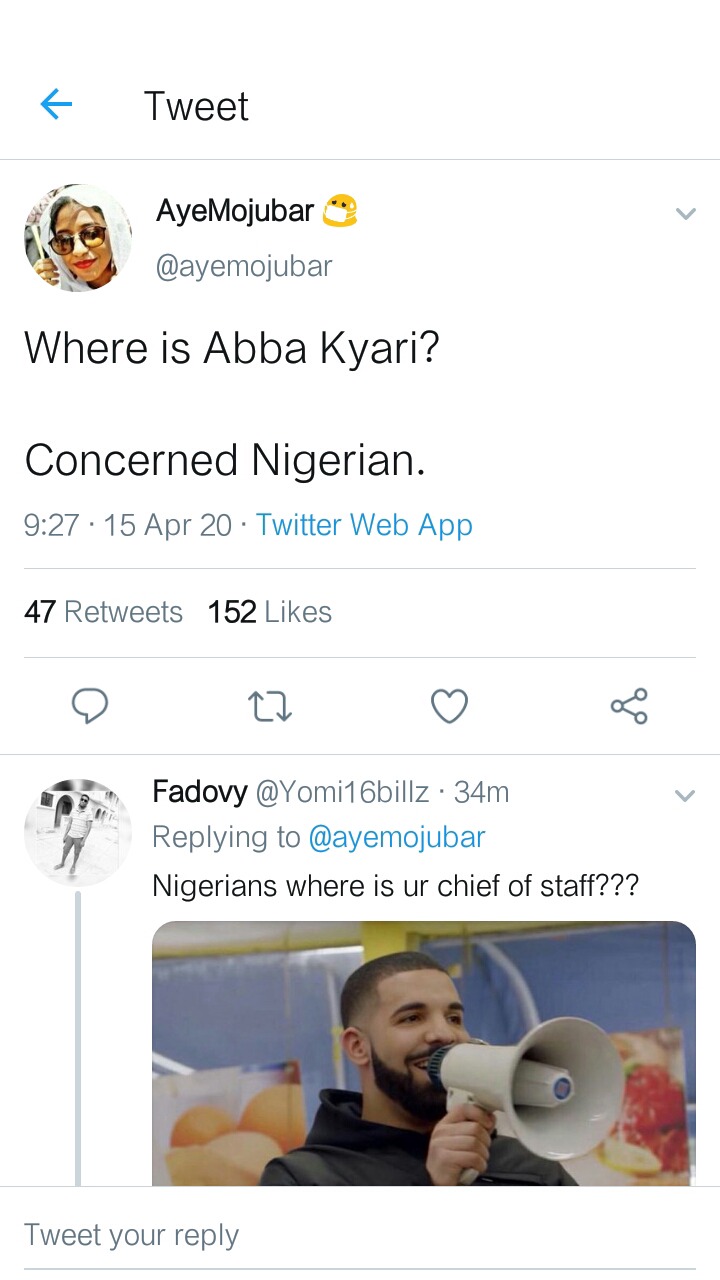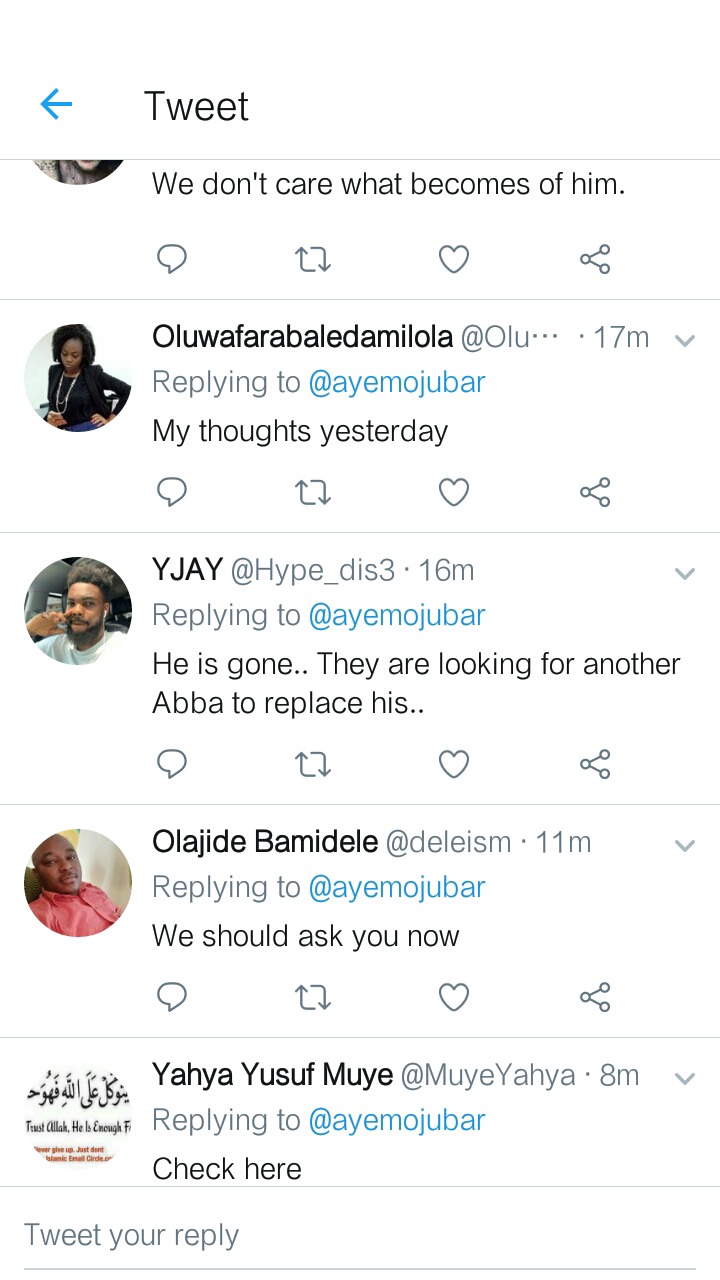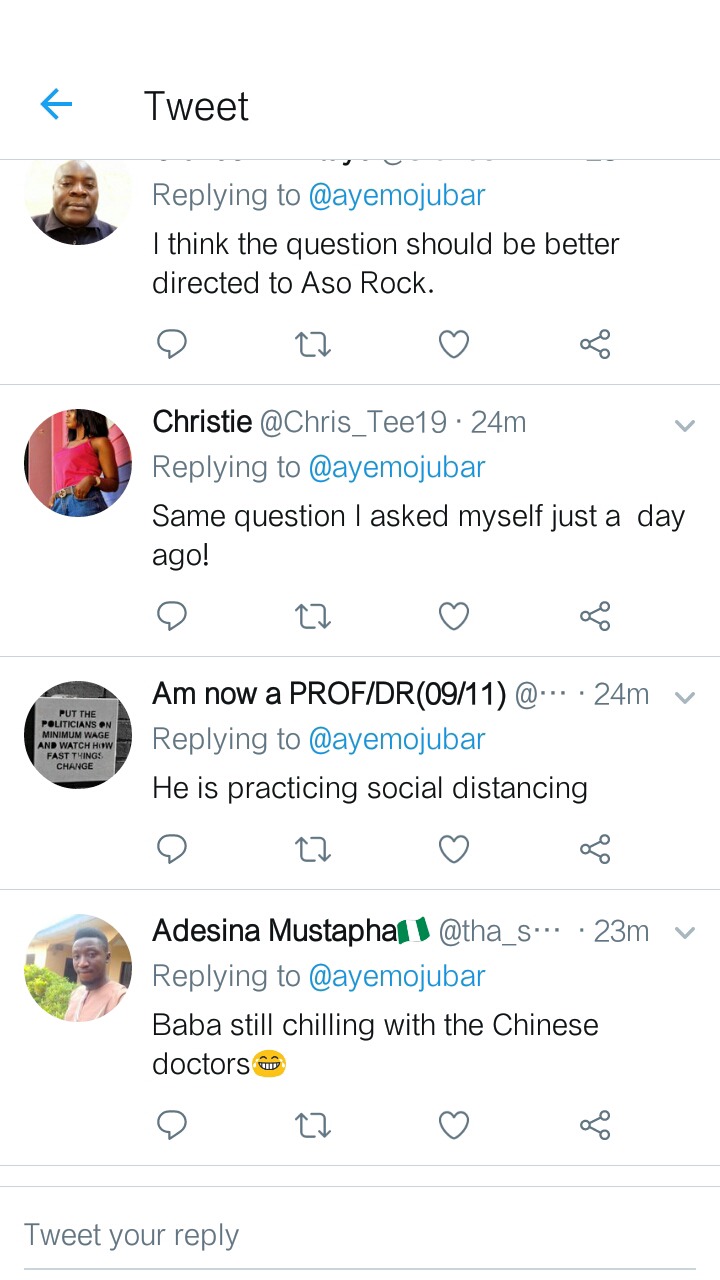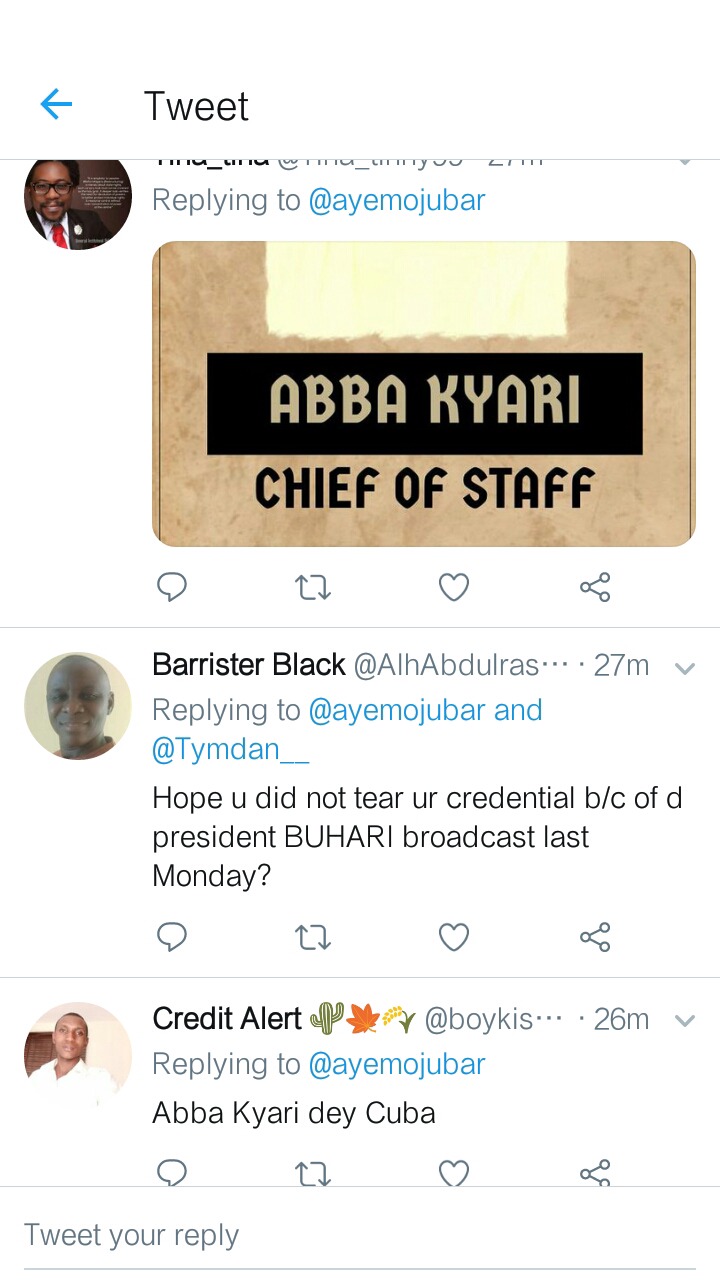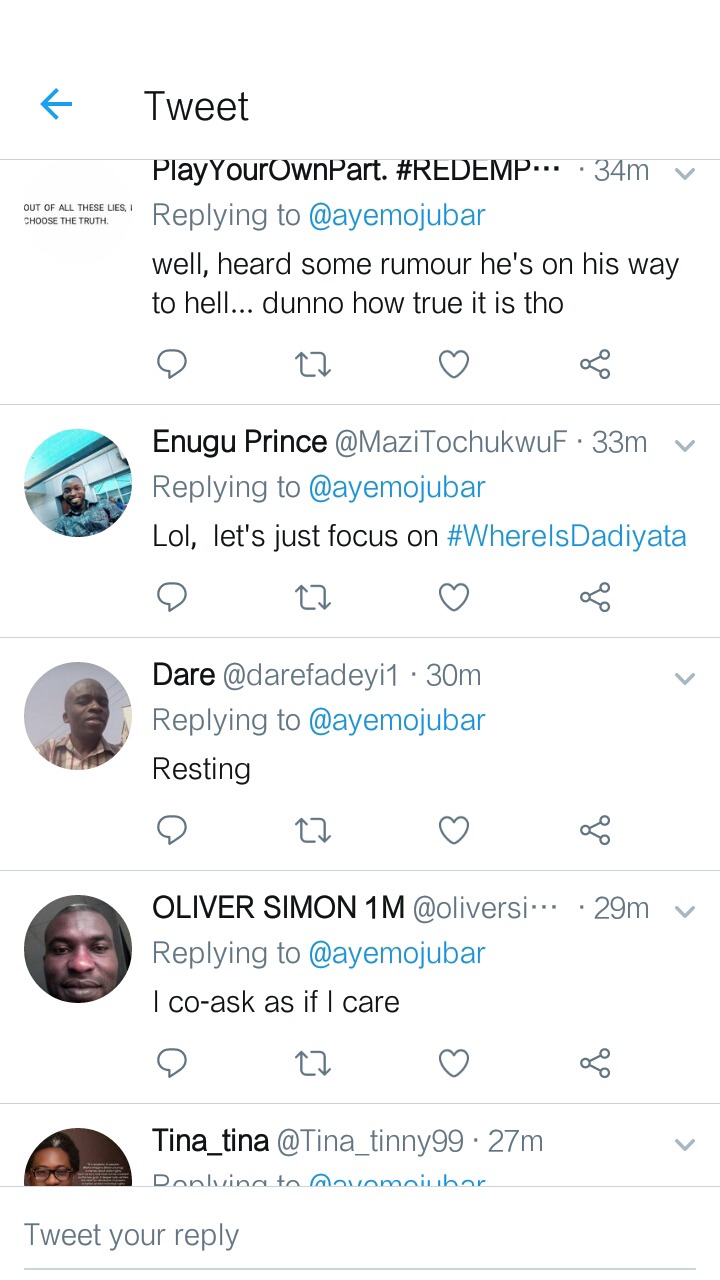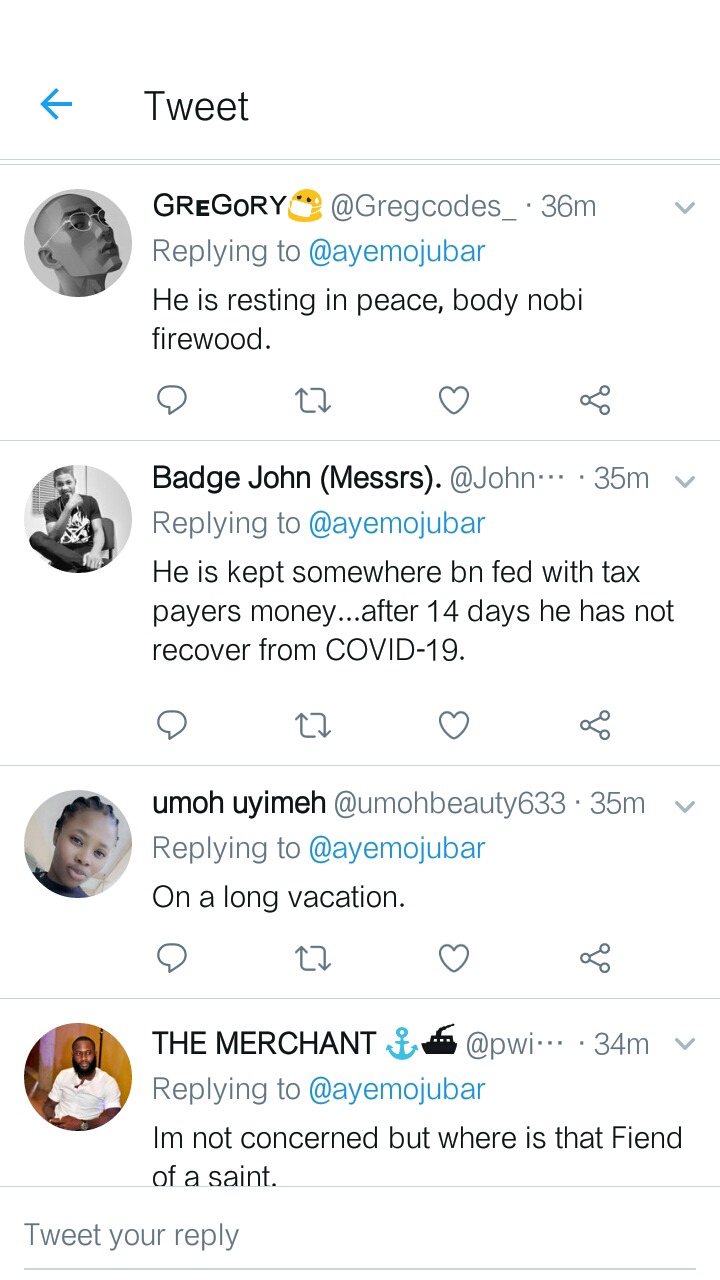 The question seeks a good and prompt answer, IS ABBA KYARI STILL ALIVE?
Share your thoughts vis comment below and share this post.
To get latest updates, follow us on FACEBOOK HERE, and TWITTER HERE
Download Easter Gospel Music by Princess Pat Akpabio titled – I Will Praise Your Name MP3
Want to buy GOODS directly from Chinese Factories at WHOLESALE PRICES? Click Here
Newest Posts;
Also Please Read: Real Life: Help! My husband always insert his thing inside my anus and I am in pains now, lady cries on Facebook
Hot and New for your reading: Uyo is BOILING! A married man sends a threat message to a guy who is using juju to screw his wife – read post
Before then please read: Married Woman: I Have Decided To Cheat On My Husband And Nothing Will Stop Me – Read why
Also did you Watch what Pst. Mrs. Veronica did with my husband in the name of healing and recorded – wife shares video
Read all updates on Coronavirus Here