It is so weird and absurd that someone in the class of Governor Elrufai's son could condescend to saying such a thing online.
We are at a point where we are trying to sanitize this country and it is shocking that people like this are still with us.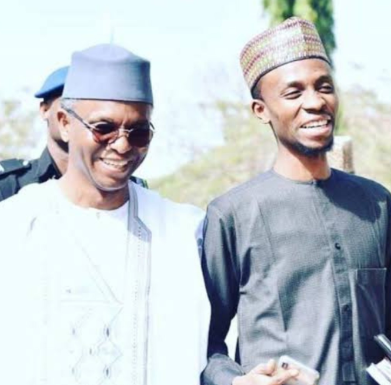 The most surprising aspect is his mother's response which is straight out of line.
A certain young man by name Thanos had a mild confrontation with Bello EL-Rufaia and he called him daddy's boy.
This was all Bello needed to unleash his threat to the young man by saying he will rape his mother to tonight.
See the post below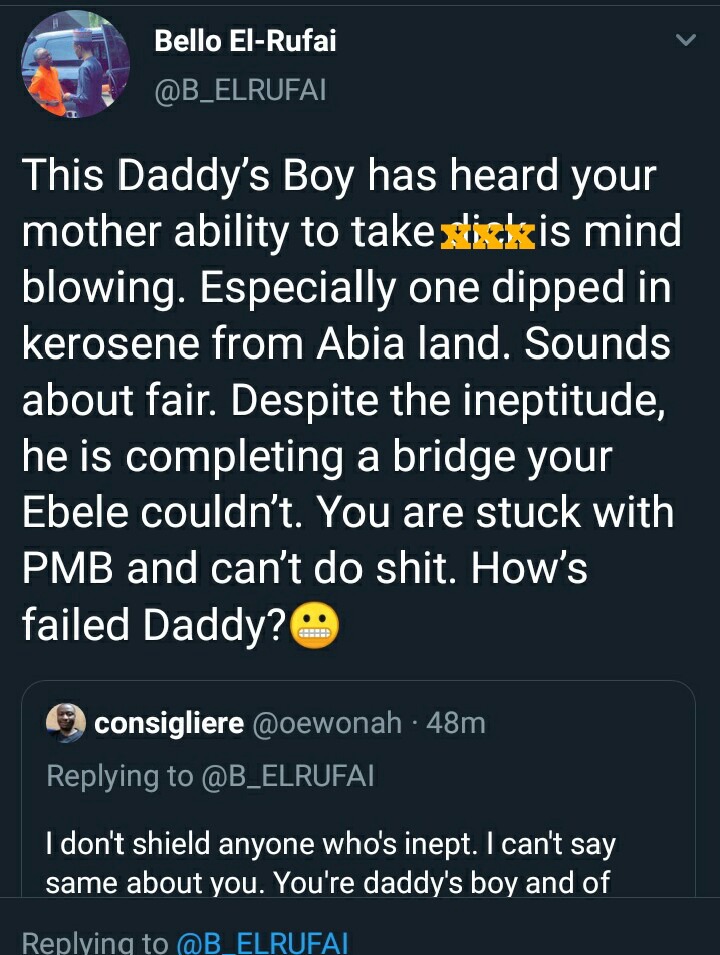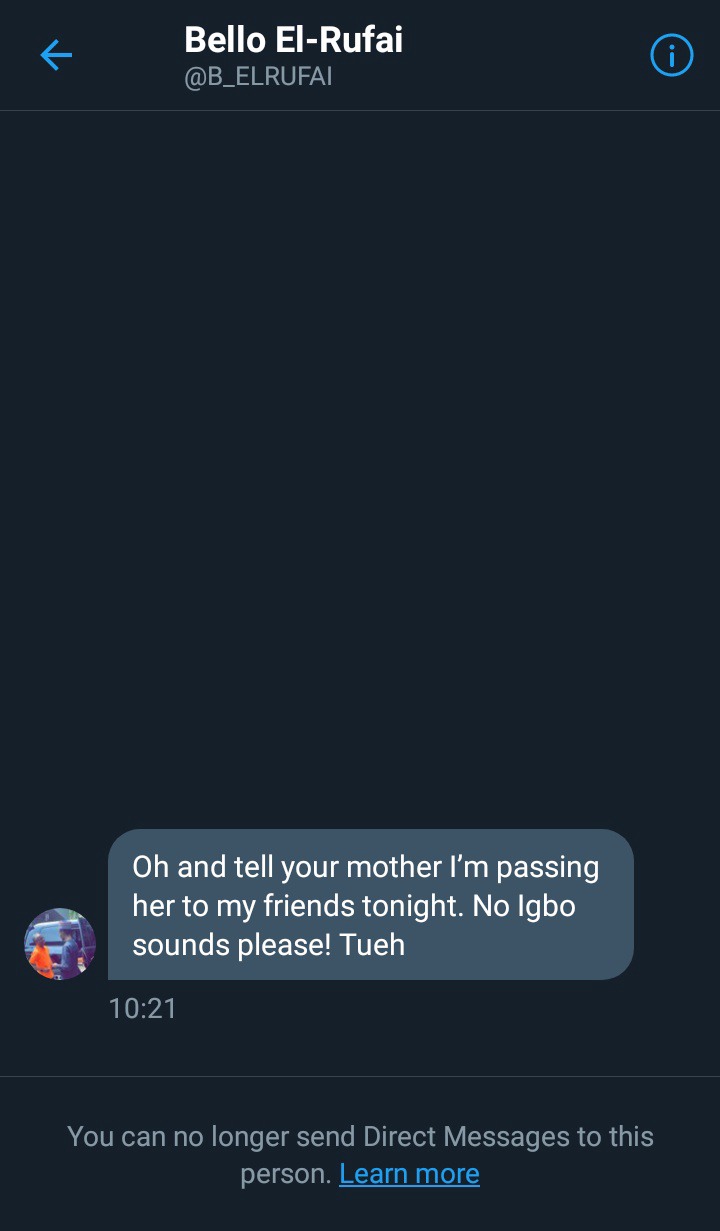 Of course people started reacting to this and some had to question his other who gave a very surprising and awkward response. Also Please Read: Real Life: Help! My husband always insert his thing inside my anus and I am in pains now, lady cries on Facebook
See her response below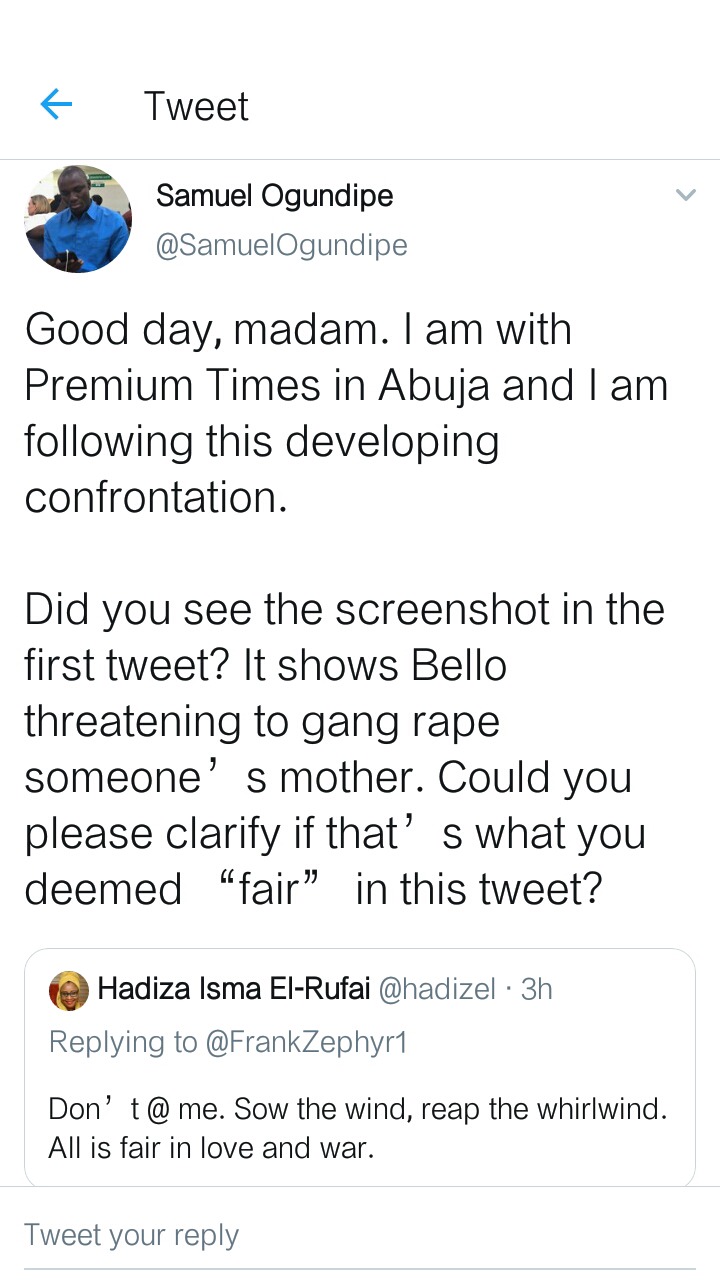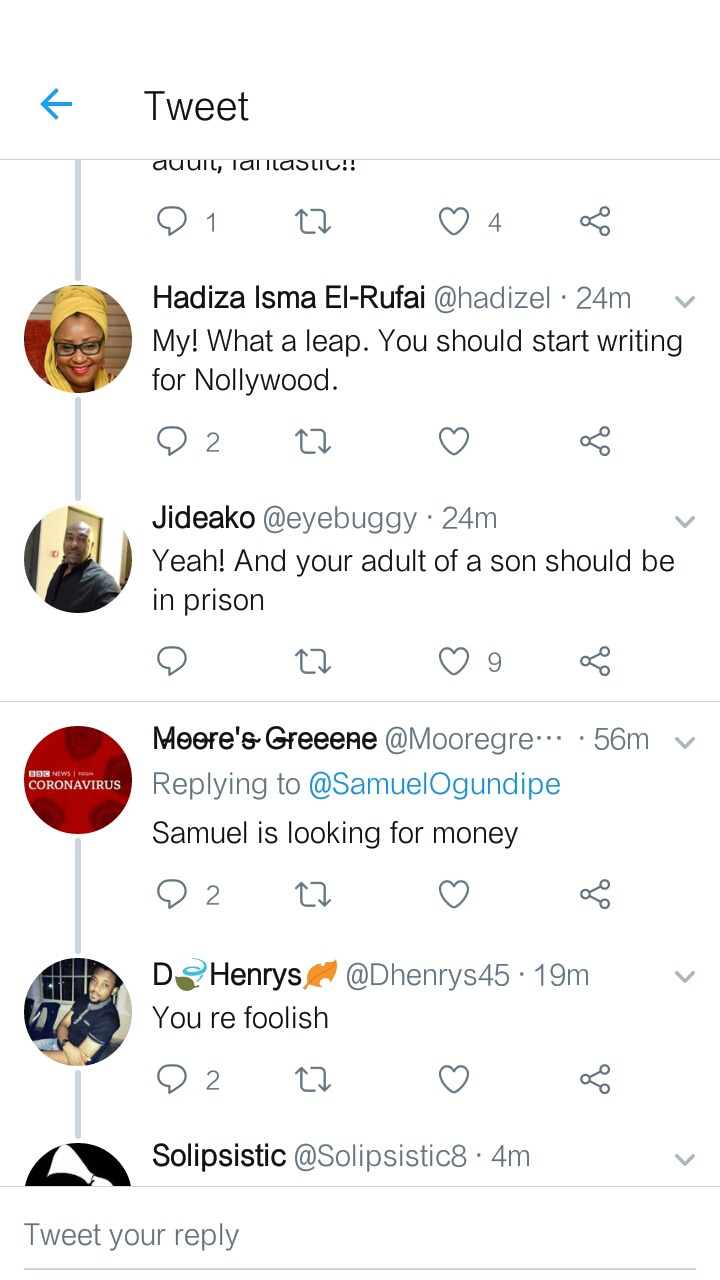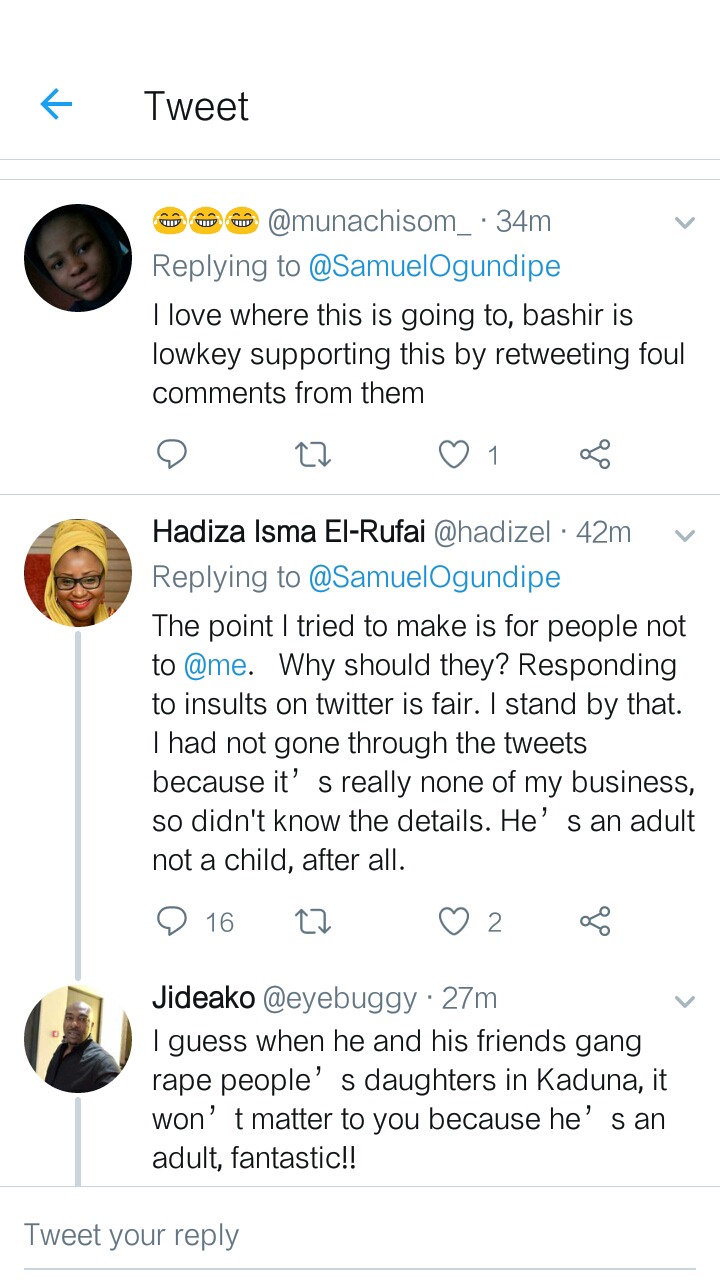 What a response from the First Lady.
Many people have condemned this act and expressed their shock. Hot and New for your reading: Uyo is BOILING! A married man sends a threat message to a guy who is using juju to screw his wife – read post
See below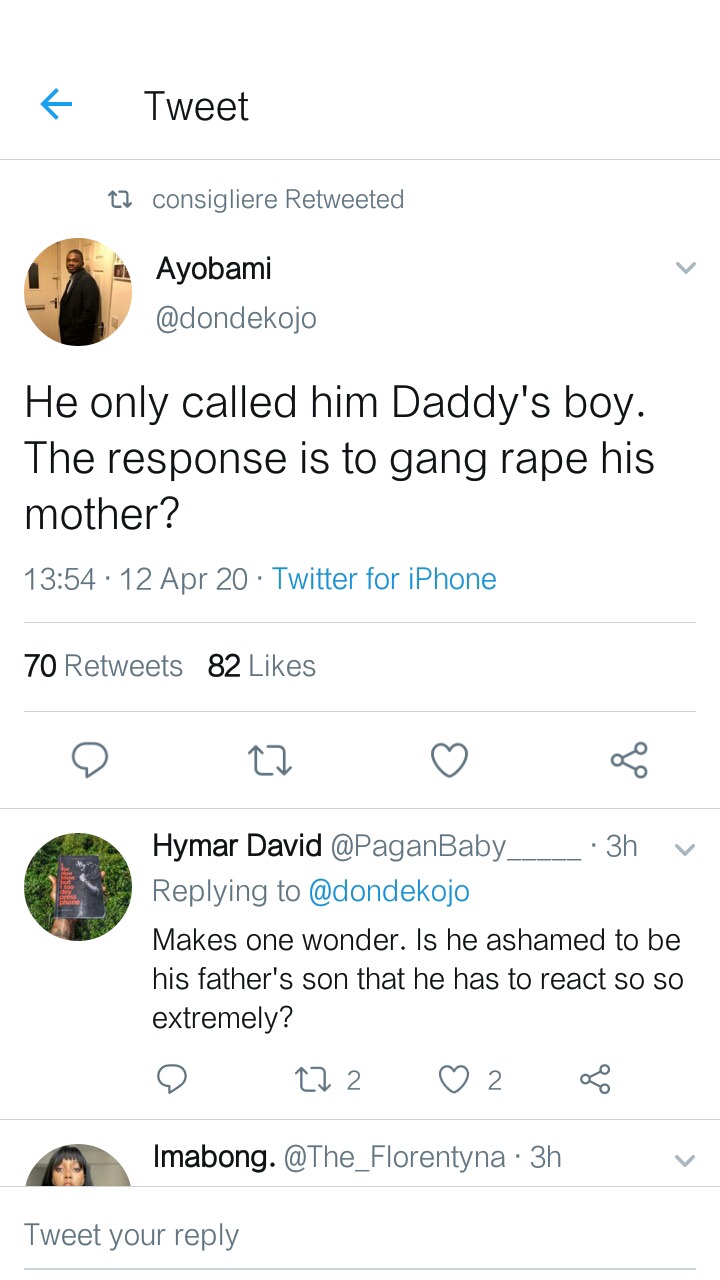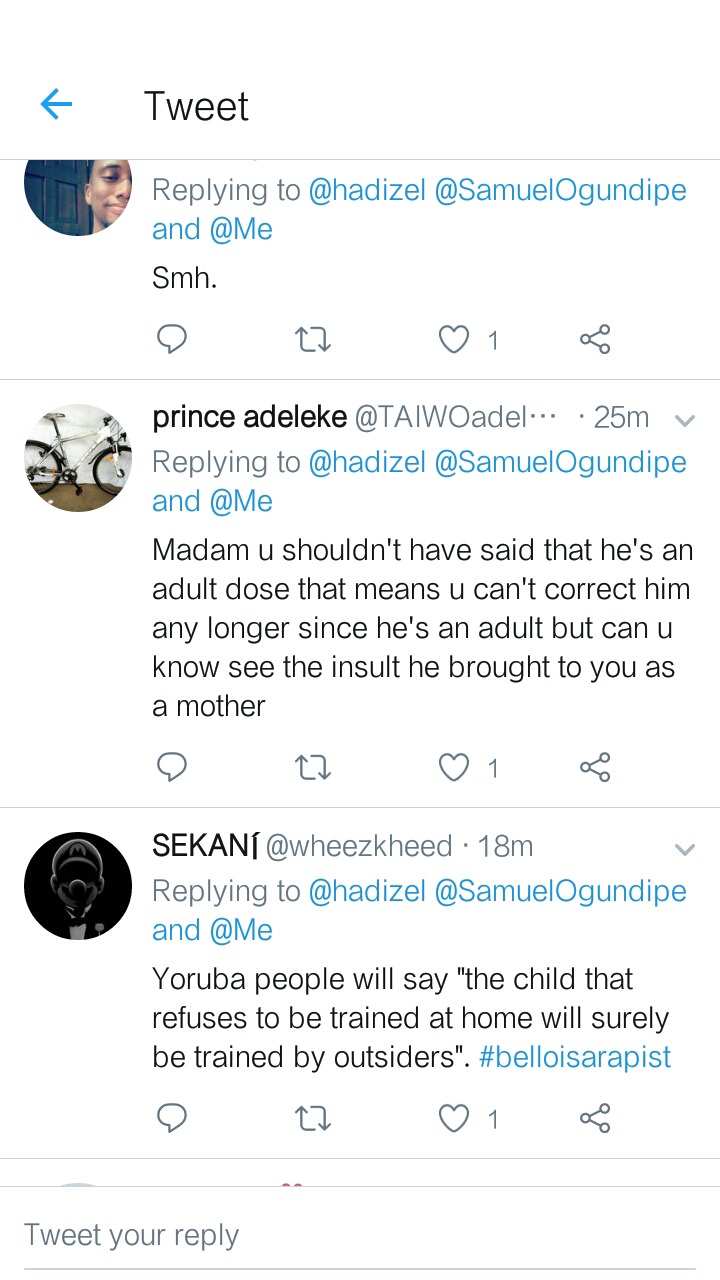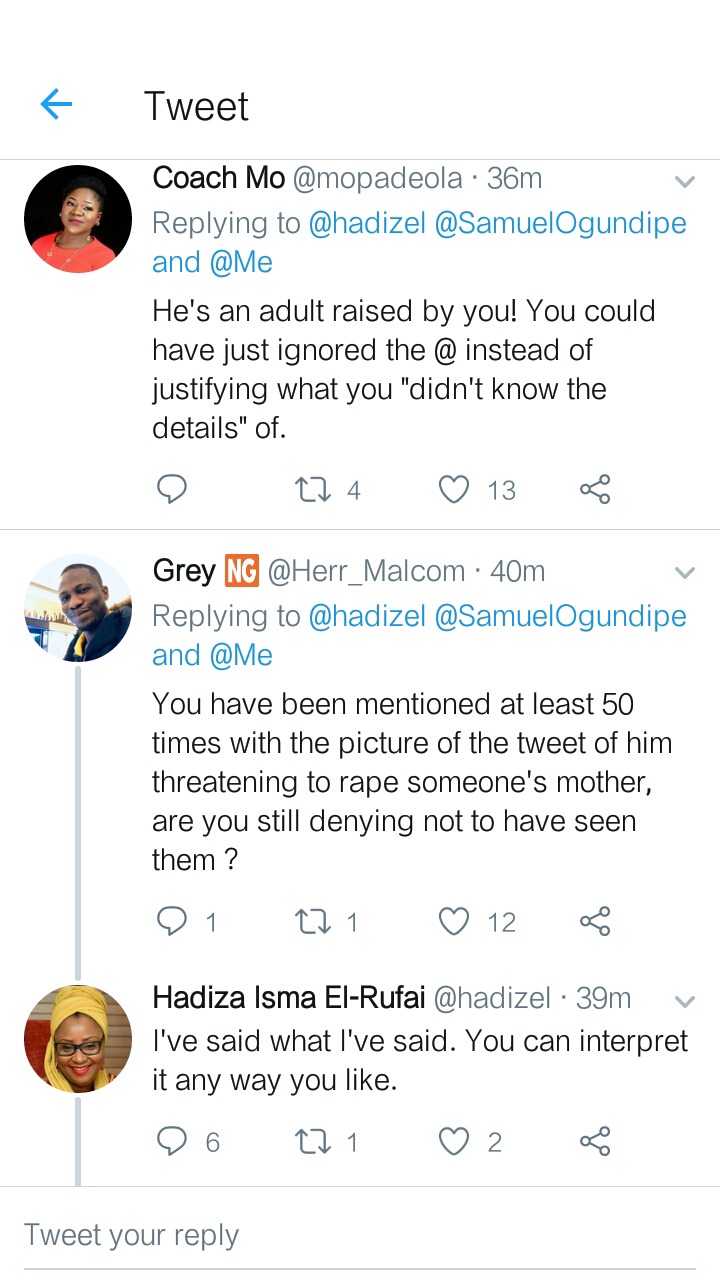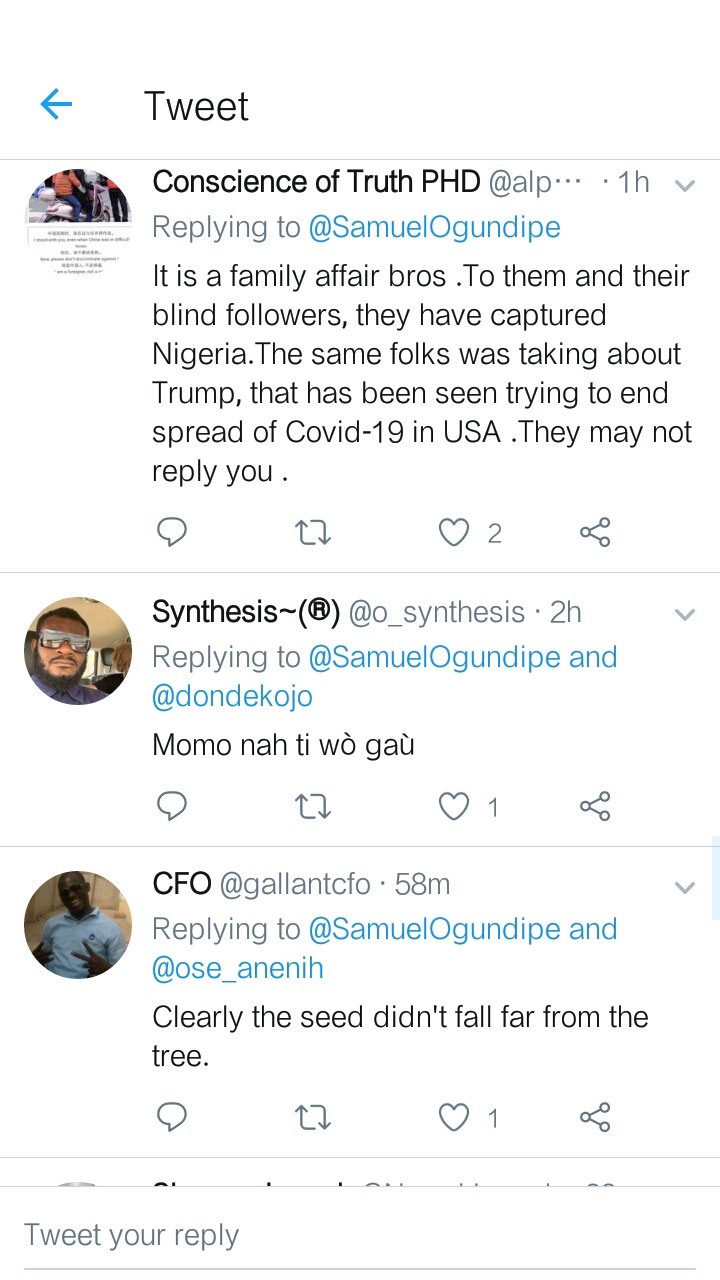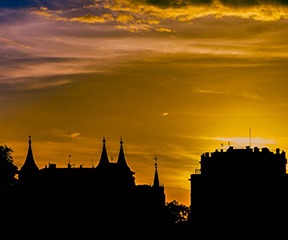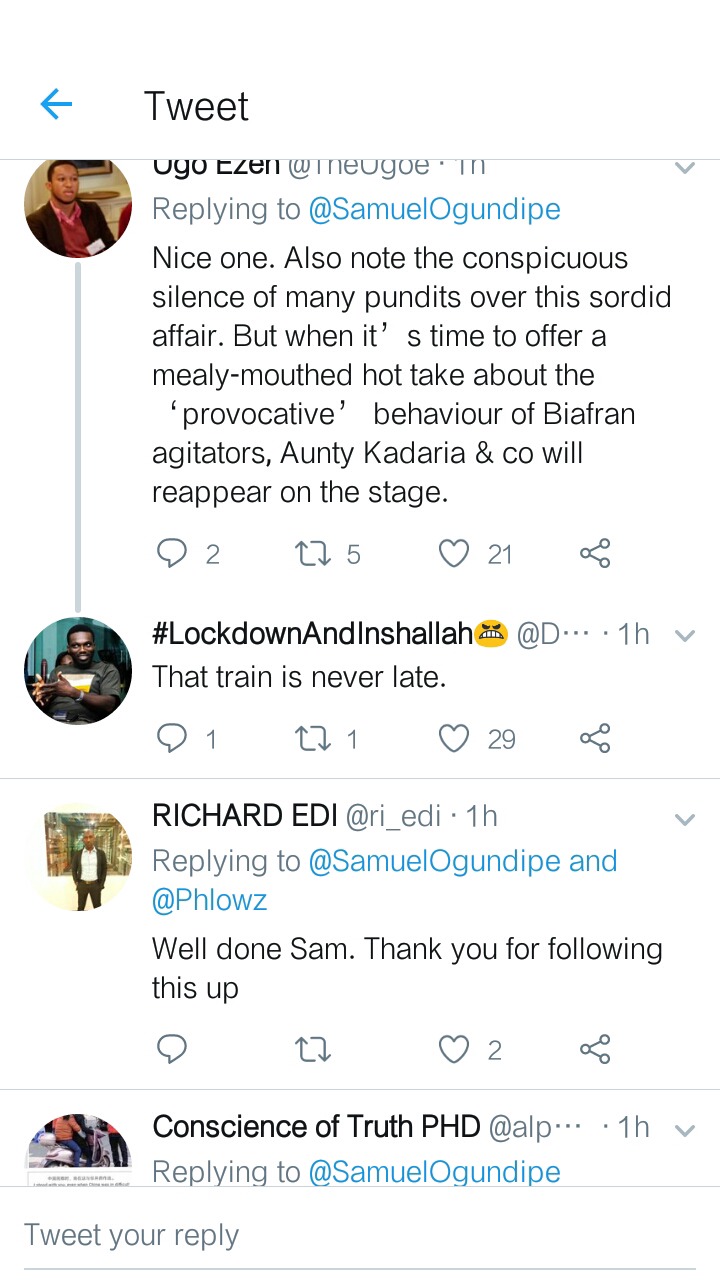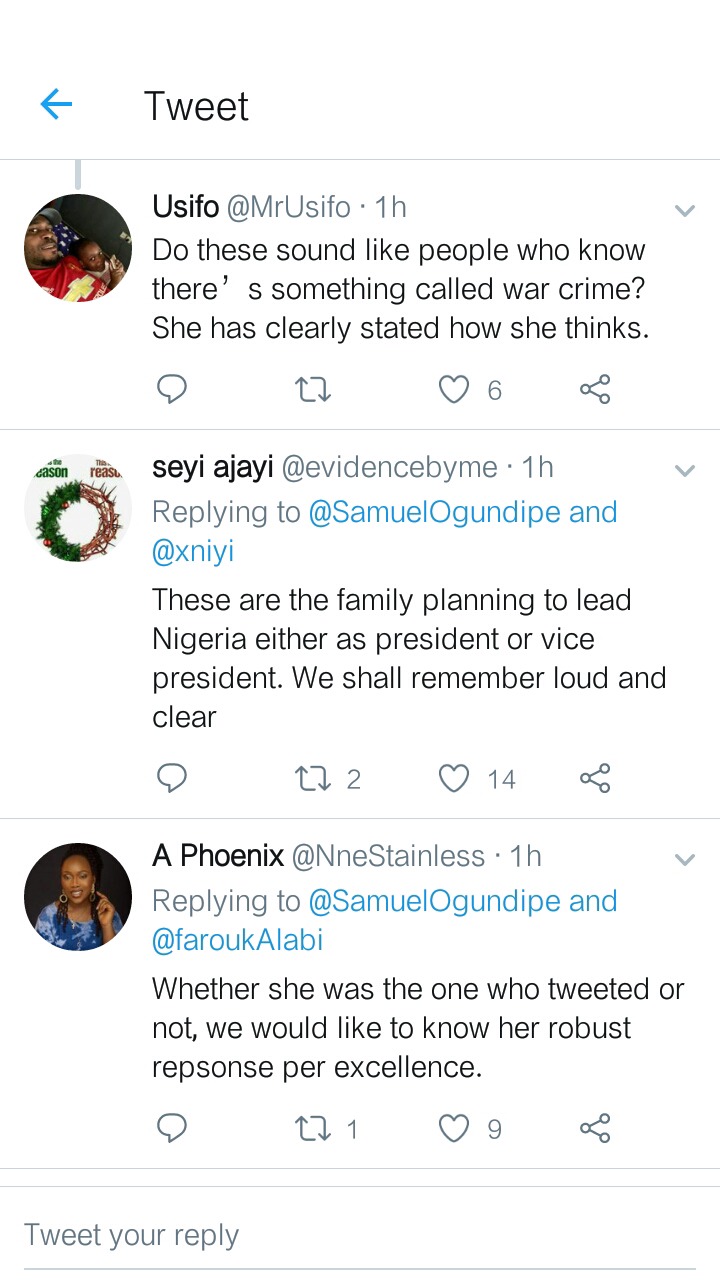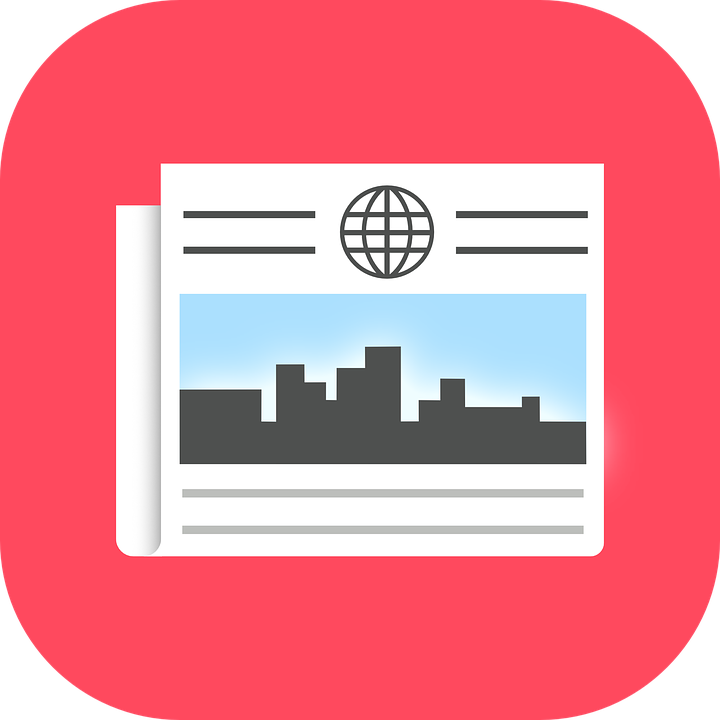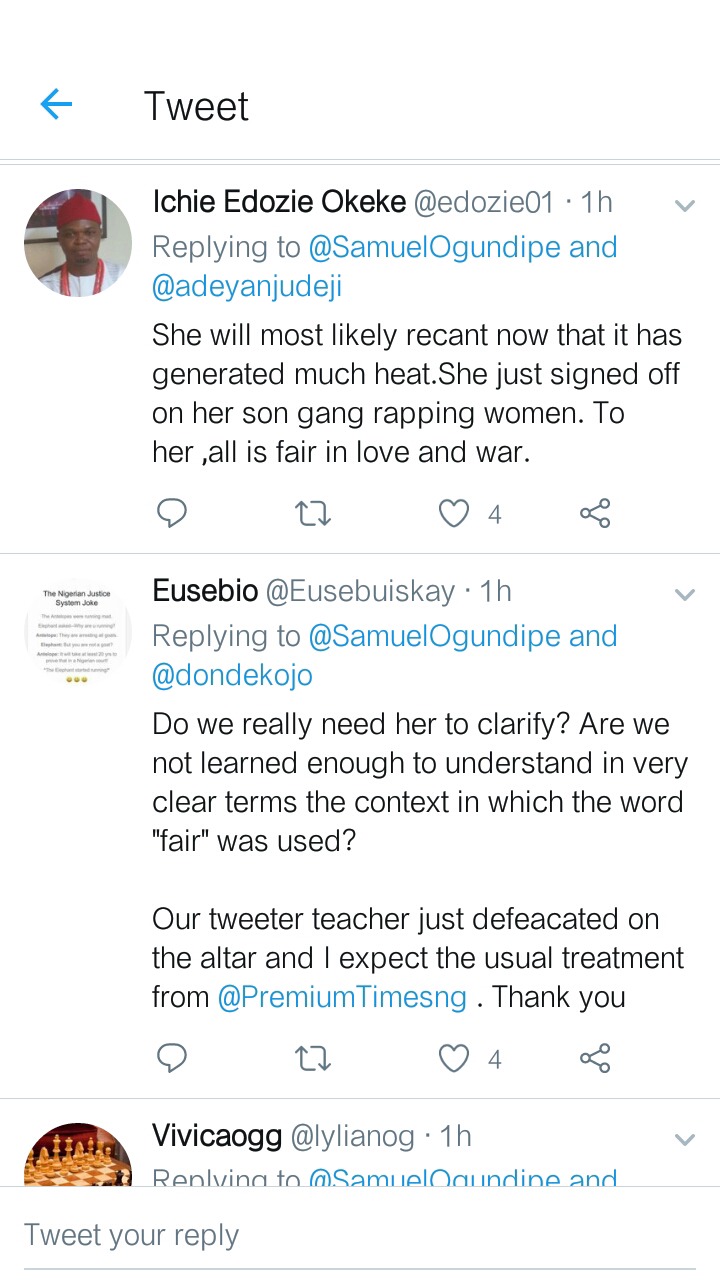 This is not befitting of a Governor's son, let's hear your views and please share this post.
Download Easter Gospel Music by Princess Pat Akpabio titled – I Will Praise Your Name MP3
Want to buy GOODS directly from Chinese Factories at WHOLESALE PRICES? Click Here
Before then please read: Married Woman: I Have Decided To Cheat On My Husband And Nothing Will Stop Me – Read why
Also did you Watch what Pst. Mrs. Veronica did with my husband in the name of healing and recorded – wife shares video
Read all updates on Coronavirus Here
To get latest updates, follow us on FACEBOOK HERE, and TWITTER HERE