Billionaire ex-Chief Executive Officer of Tonimas Oil,  Chief (Dr) Sir Anthony Obiagboso Enukeme goes home to be with the Lord in grand style at his home town, Neni in Anambra State on Friday, 14th August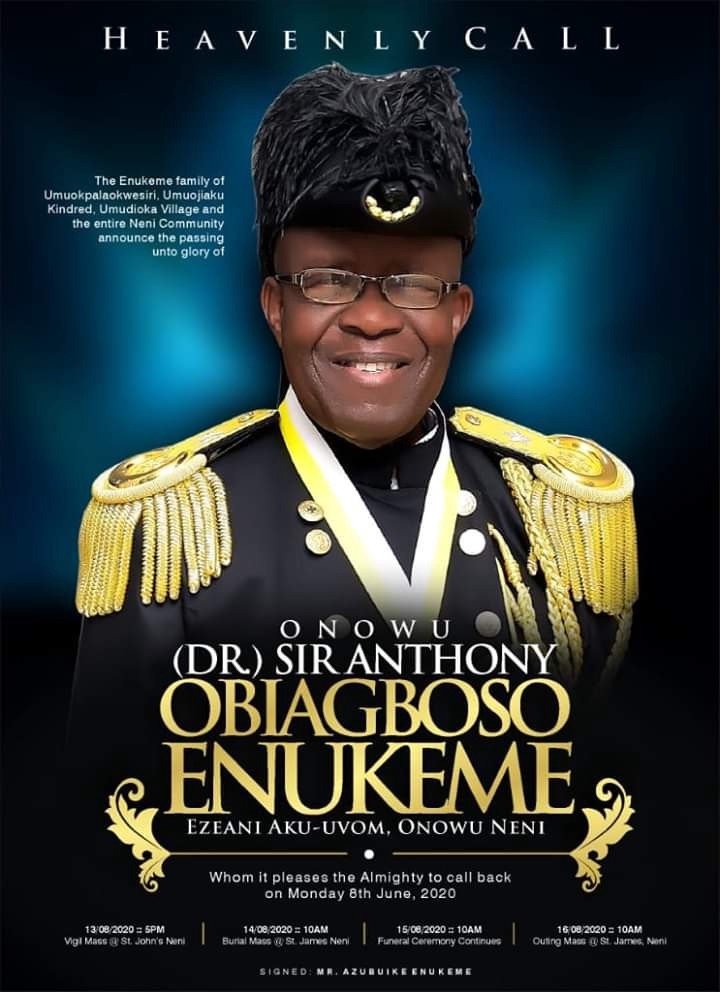 A Requiem mass was held in honor of the Billionaire a few days ago at Christ the King Cathedral, Aba, and in attendance was Senator Orji Kalu of Abia State.
Exquisite photos from the burial of Sir Anthony shows that a large group of persons wherein attendance amid the COVID-19 pandemic.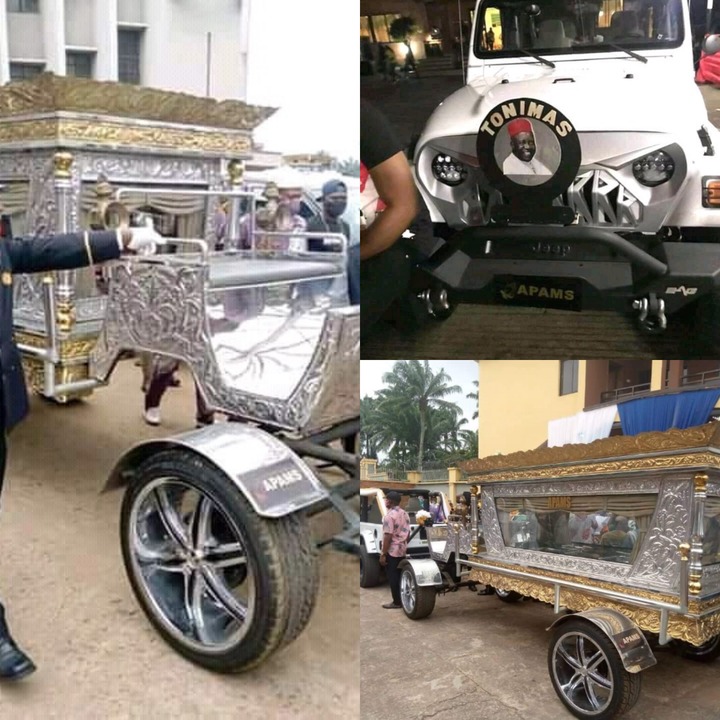 The late Billionaire was buried in grand style in an Elaborate Glass Casket which has a price tag rumored to be around 34 Million Naira.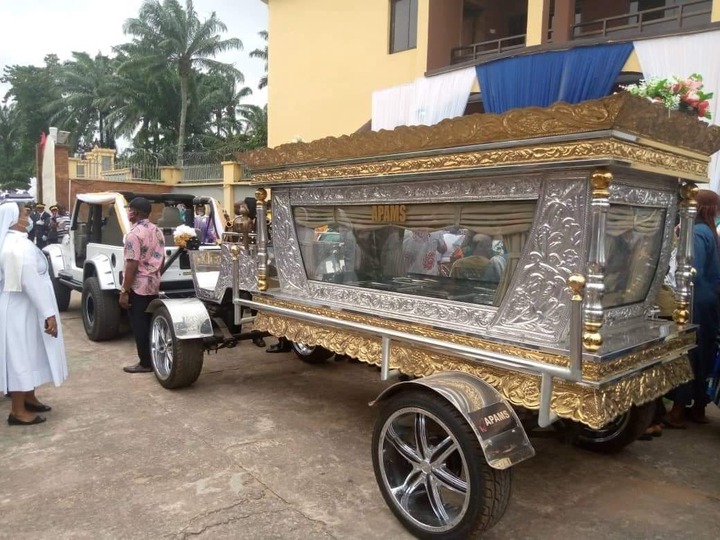 Chief Enukeme's funeral mass which held on 14th August 2020 at the Saint Johns Parish, Neni in Anambra State. A thanksgiving mass in honor of the late Billionaire will hold at the same church on Sunday, 16th August 2020.
Below are more exquisite photos: