According to a news report by Sahara Reporters, the Central Bank of Nigeria has indicated that for small business owners to access the Covid19 Intervention Fund, they must pay N10,000.
Recall that The CBN had announced in March that it would give a N50bn Targeted Credit Facility to households and small businesses affected by Coronavirus.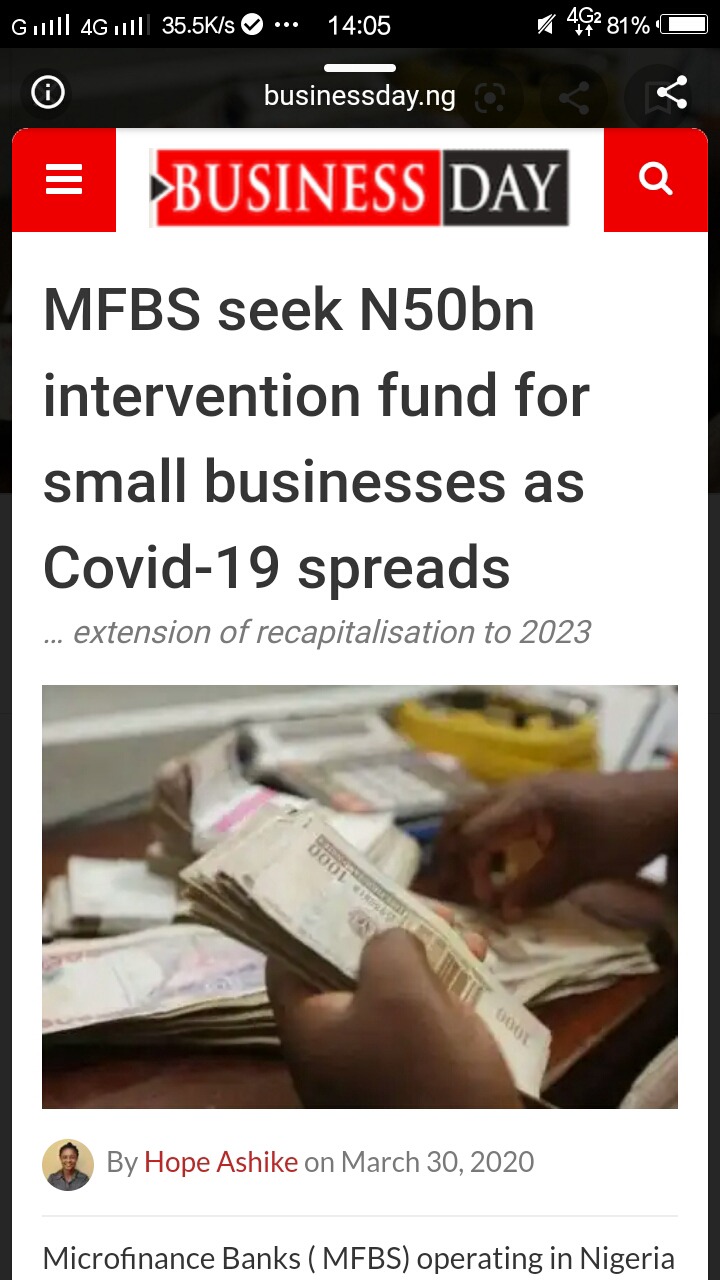 The reason for the demand of N10,000 is not known but Nigerians are really angry with this awkward requirement. Please read; Pastor Chris Oyakhilome should stop embarrassing himself, he is confused
As at the time of writing this, the purpose of the said amount was not disclosed but it remains as the requirement to access the Covid19 Intervention Fund.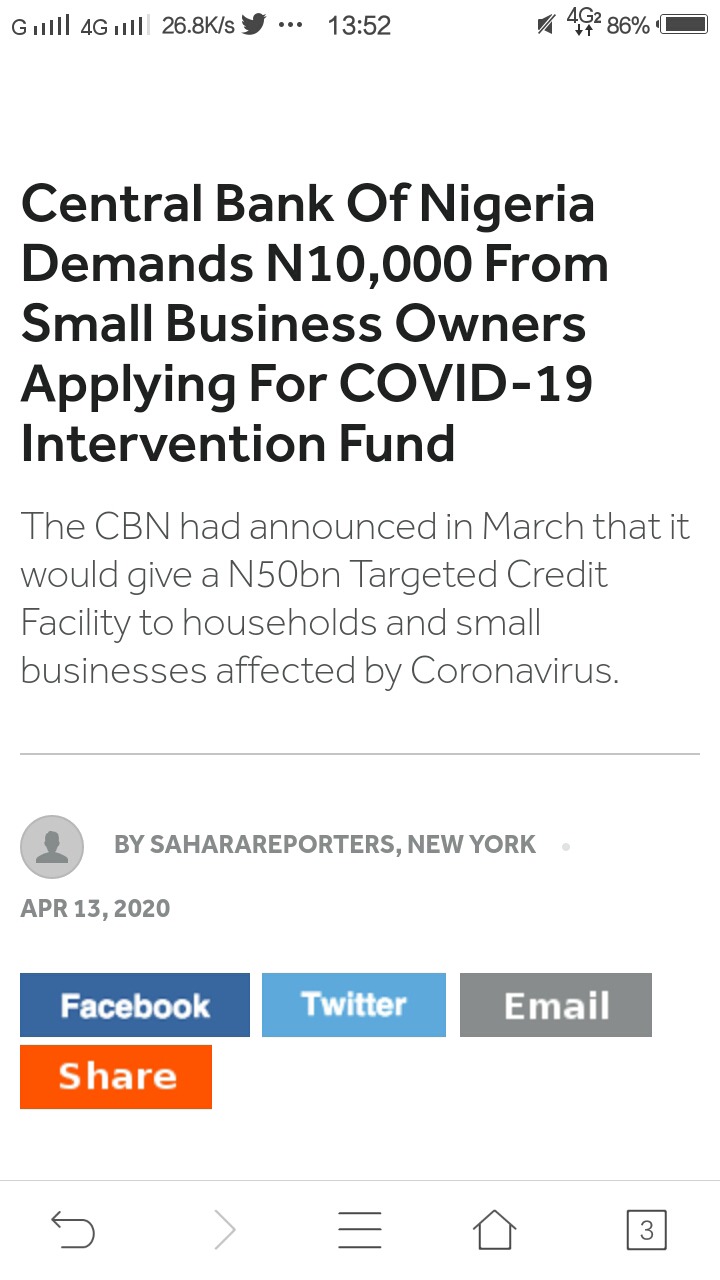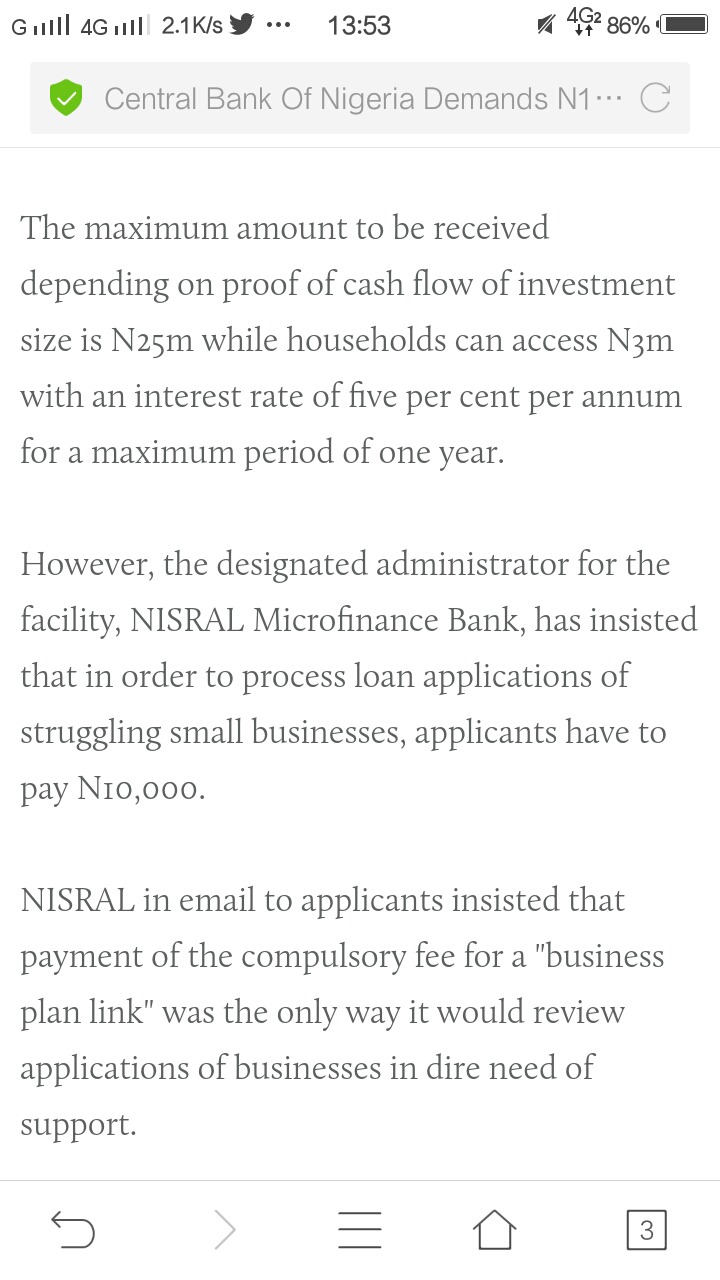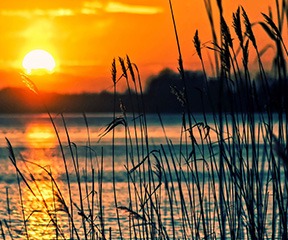 People have reacted negatively to this, see reactions below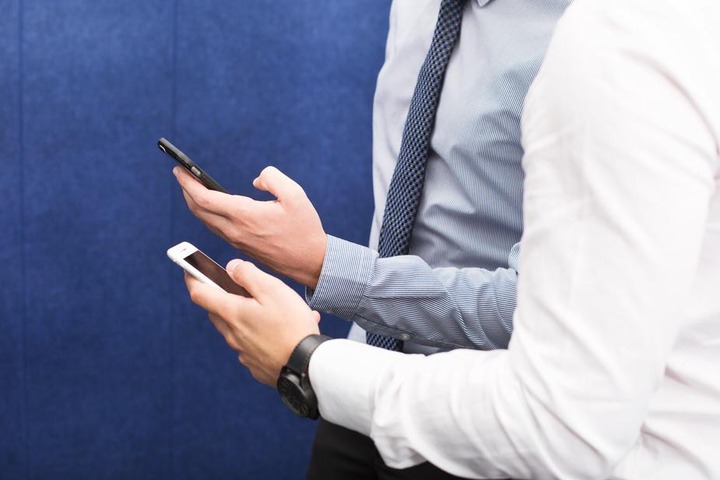 Just In: Governor El-rufai's son 'Bello' threatens to gangrape someone's mother, his own mother supports him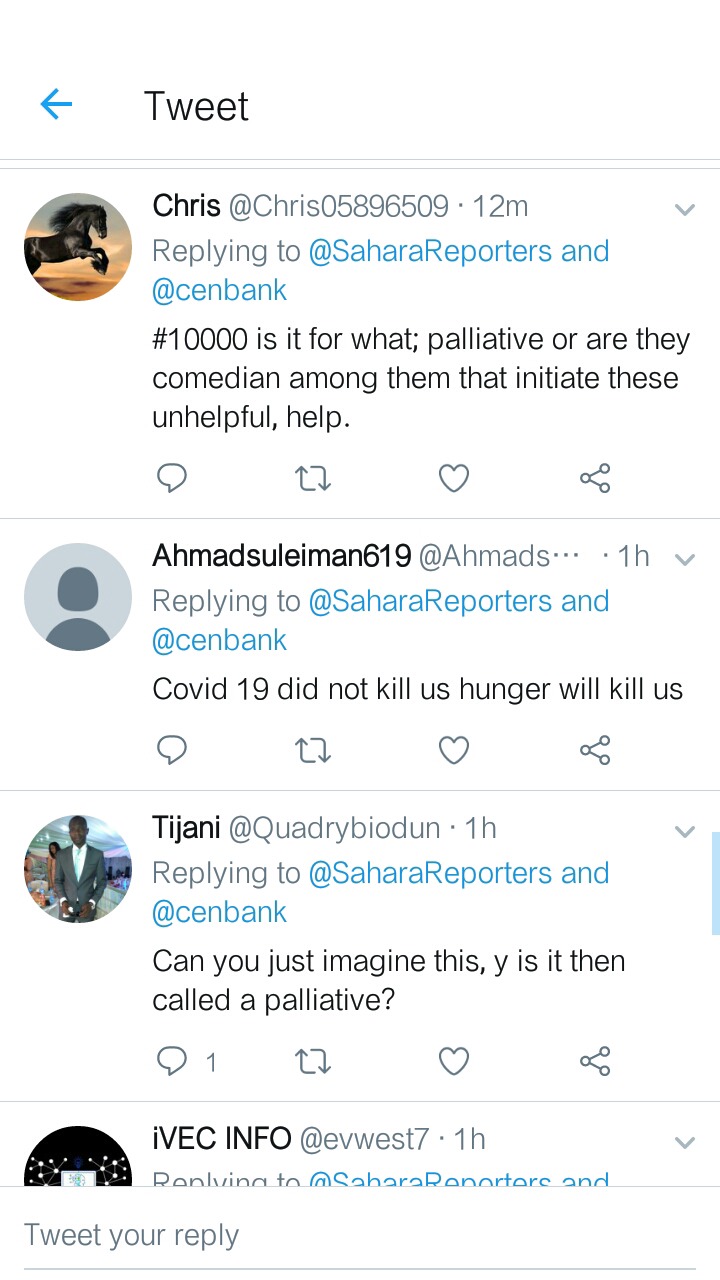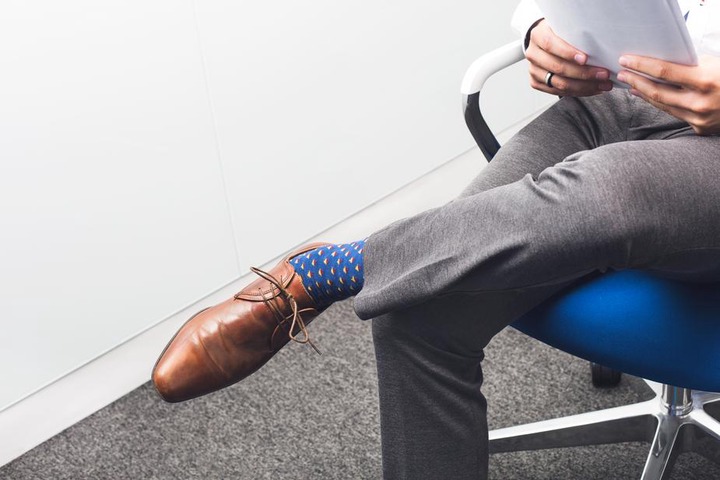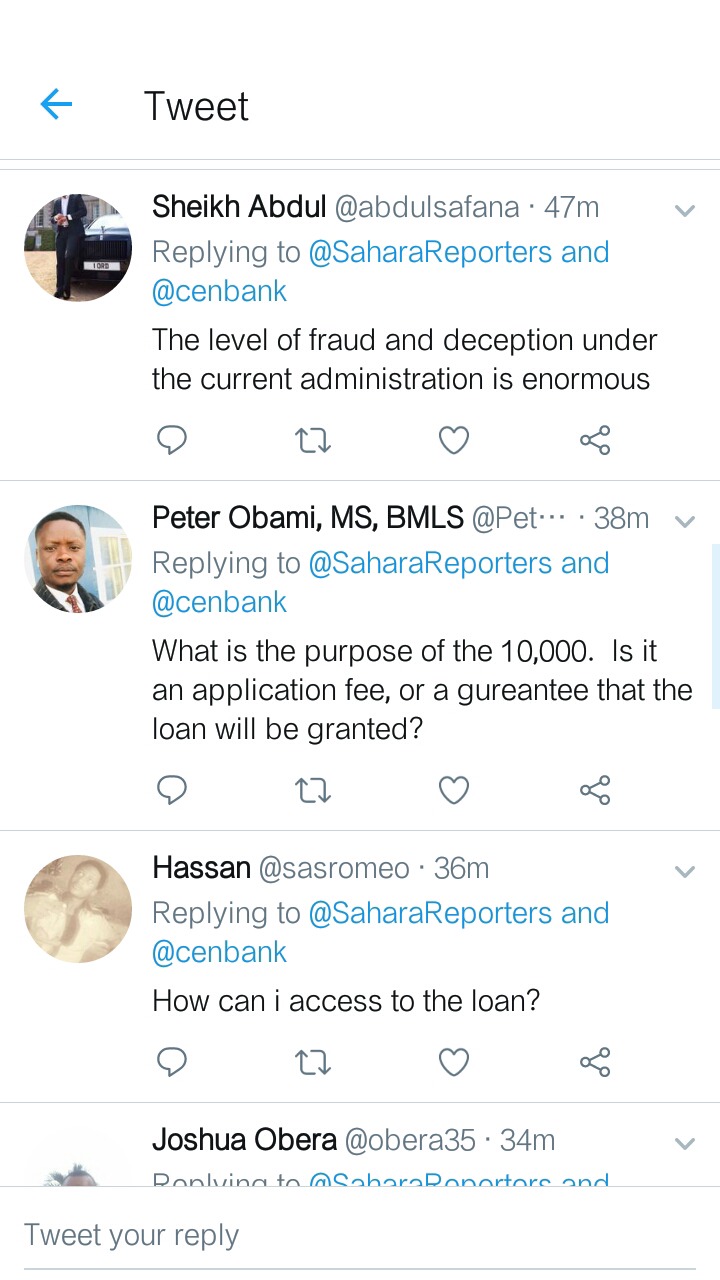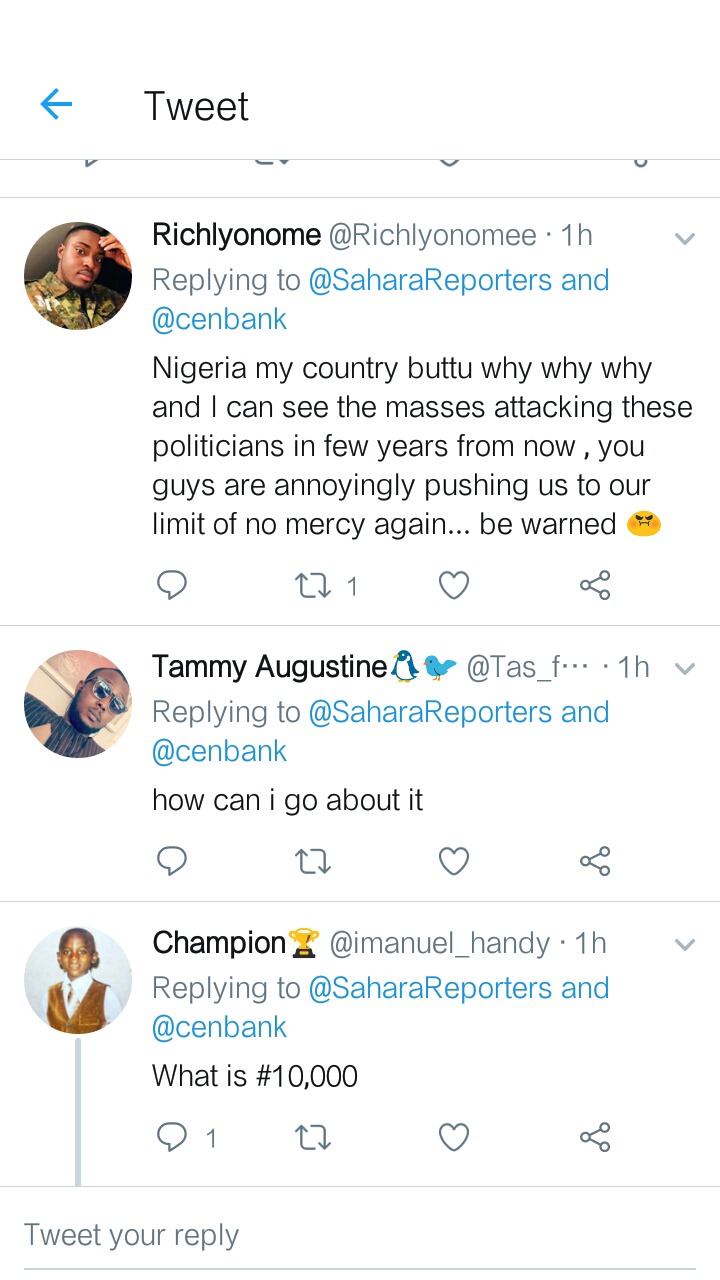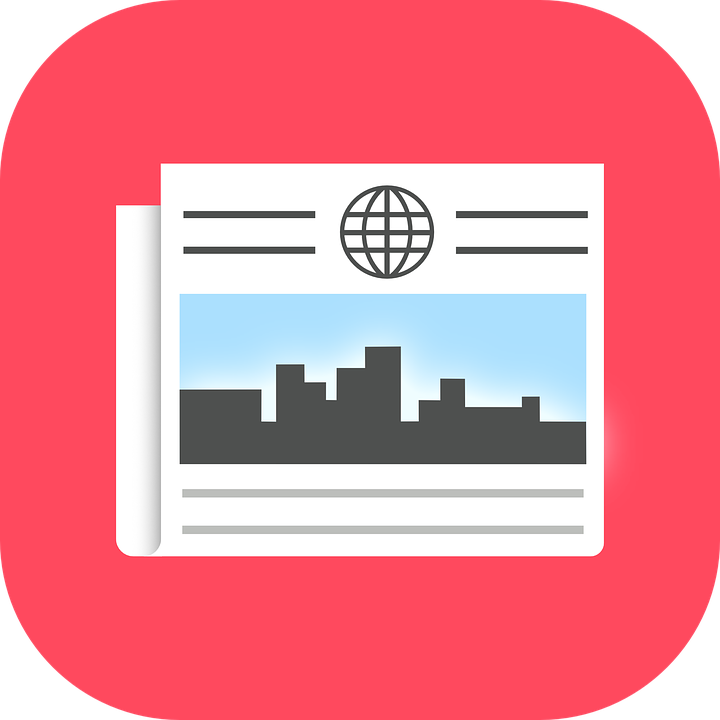 One man said it is so awkward that despite the sufferings of the masses, the government still can not do anything for them free without demanding for money.
Download Easter Gospel Music by Princess Pat Akpabio titled – I Will Praise Your Name MP3
Want to buy GOODS directly from Chinese Factories at WHOLESALE PRICES? Click Here
Also Please Read: Real Life: Help! My husband always insert his thing inside my anus and I am in pains now, lady cries on Facebook
Hot and New for your reading: Uyo is BOILING! A married man sends a threat message to a guy who is using juju to screw his wife – read post
Before then please read: Married Woman: I Have Decided To Cheat On My Husband And Nothing Will Stop Me – Read why
Also did you Watch what Pst. Mrs. Veronica did with my husband in the name of healing and recorded – wife shares video
Read all updates on Coronavirus Here
To get latest updates, follow us on FACEBOOK HERE, and TWITTER HERE