Whatever the name 'beautiful little monster' means will have to be well defined for his followers.
Drew Harwell is a technology reporter for The Washington Post covering artificial intelligence, his wife has just put to birth a beautiful baby girl.
VERY IMPORTANT! If you are an unemployed Nigerian Youth then CLICK HERE TO READ THIS!
The reporter made an awkward remark with the announcement of the new baby arrival. He took to his official Twitter handle to declare the good news that his wife has just put to birth and he will be offline for the next few months.
The part that really got some people talking was when he called the baby "A beautiful little monster"
See his post below;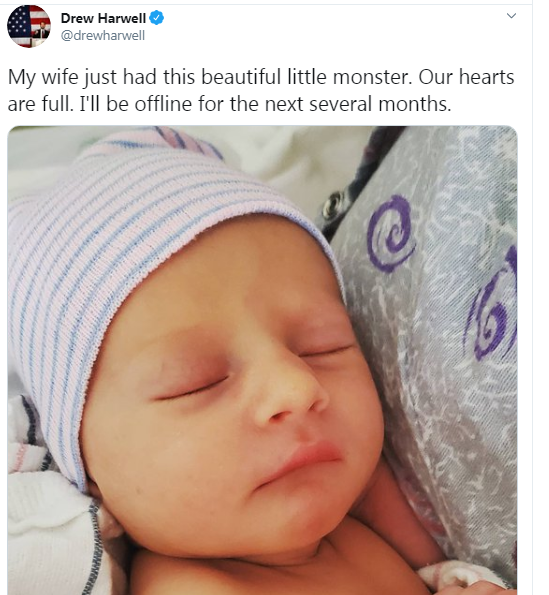 People have reacted differently to this, let us hear your views on this.
Do you think it is proper to tag a child a 'A beautiful little monster? A baby this beautiful?
Share your views and please share this post.
Please do not forget to follow us for more exciting stories also if you are unemployed in Nigeria then read this.
Want to buy GOODS directly from Chinese Factories at WHOLESALE PRICES? Click Here
Newest Posts;
Dont Miss This:'I don't have Gonorrhea or any STD, Cletus is sent to blackmail me' – Pst. Mrs. Veronica
Dont miss this: HELP! I belong to a group of LESBIANS who swore NEVER to get MARRIED but I want to get MARRIED now – lady needs advice
Dont miss this: WONDERS! Pst. Mrs. Veronica infected me with gonorrhea, she has ruined my life – Cletus Brownson cries