The Conditional Cash Transfer which was an intervention initiative by President Muhammadu Buhari was said to have started a few weeks ago.
The program as announced has so far spent billions of Naira in assisting the most vulnerable and poorest households in Nigeria,, it was said to have started in Kwali, Abuja and extended to various locations.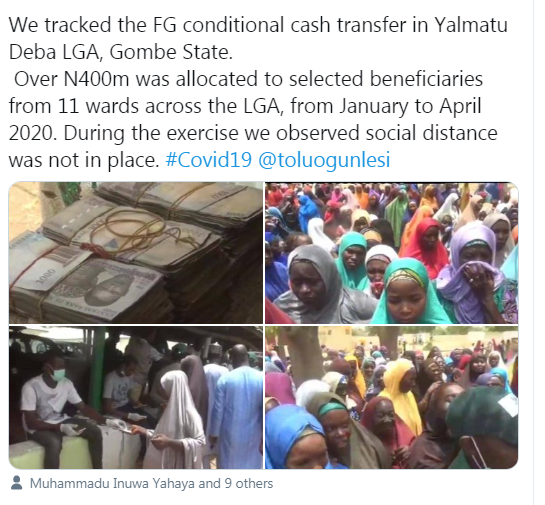 The governor of Lagos State, Sanwo-Olu announced recently that the Hon. Minister of Humanitarian Affairs, Sadiya Umar Farouq was in Lagos for the flag off of the conditional cash transfer.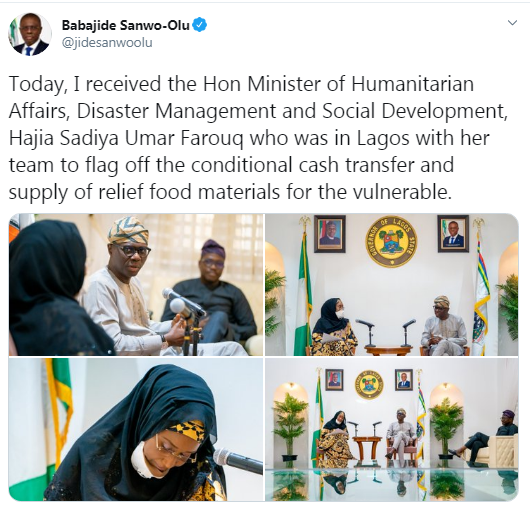 Many Nigerians had however, questioned the authenticity of this program and requested to know how the data of the poor and most vulnerable household was collected. Also Read: Pastor Chris Oyakhilome should stop embarrassing himself, he is confused
This naturally is a laudable initiative and should be appreciated, but then a witness said in confidence that the monies where only given to members of the APC and the selections done by them.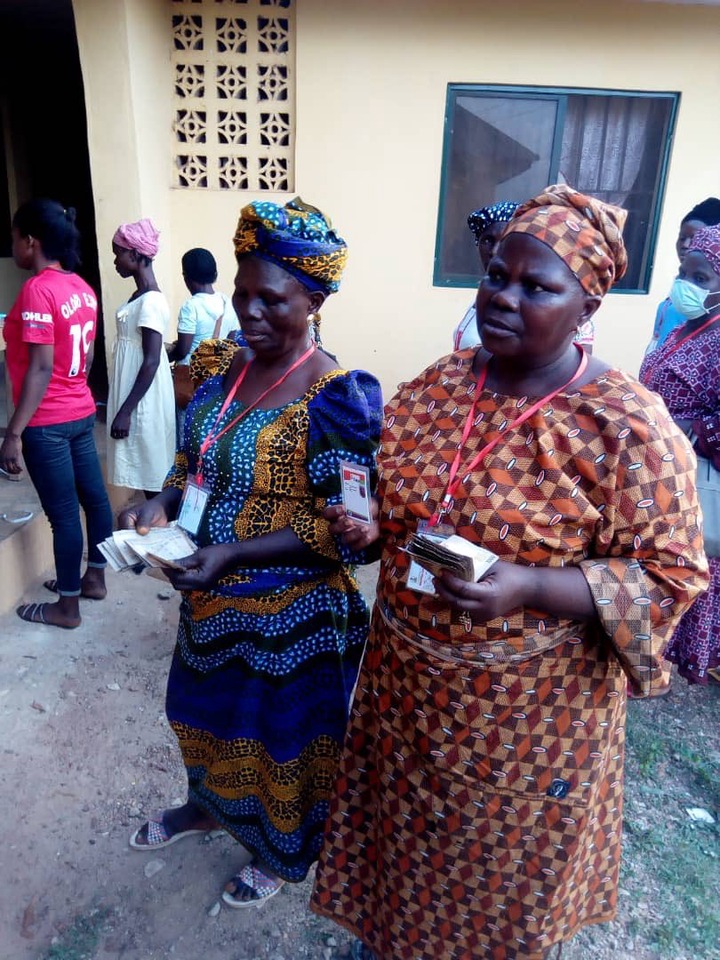 She said this on Twitter a few hours ago, see below,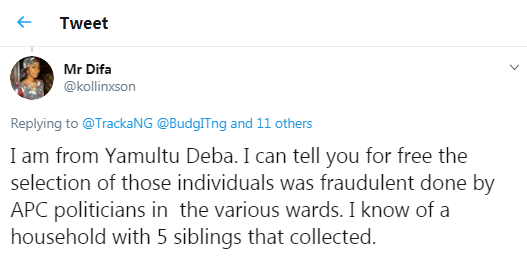 Also Please Read: Real Life: Help! My husband always insert his thing inside my anus and I am in pains now, lady cries on Facebook
Another witness from Adamawa State said;
"They only give the N20,000 to members of APC and their relations and if you are not a member of their party, don't to go close because they will not give you".
This is very awkward and should not be so, if this is true then President Muhammadu Buhari is not doing well.
Download Easter Gospel Music by Princess Pat Akpabio titled – I Will Praise Your Name MP3
Want to buy GOODS directly from Chinese Factories at WHOLESALE PRICES? Click Here
Newest Posts;
Just In: Governor El-rufai's son 'Bello' threatens to gangrape someone's mother, his own mother supports him
Hot and New for your reading: Uyo is BOILING! A married man sends a threat message to a guy who is using juju to screw his wife – read post
Before then please read: Married Woman: I Have Decided To Cheat On My Husband And Nothing Will Stop Me – Read why