The Central Bank of Nigeria has been involved in a fraud mess after citizens of Nigeria accused them of collecting N10,000 and N5,000 during the Covid19 Intervention Fund loan application process through their certified loan administrator Nirsal Microfinance Bank.
The Covid19 Intervention Fund was to enable small scale businesses to survive during this coronavirus pandemic.
It is absurd and wicked that even at this time the government are supposed to be helping their citizens to stand, they are busy scamming them of their little resources. This is pathetic.
CBN had earlier made a post via their official Twitter account denying this claims but individuals came up with clear evidence that they have made payments as request and still were not granted the loan.
Their loan administrators Nirsal Microfinance Bank responded to this post with an indicting post, see below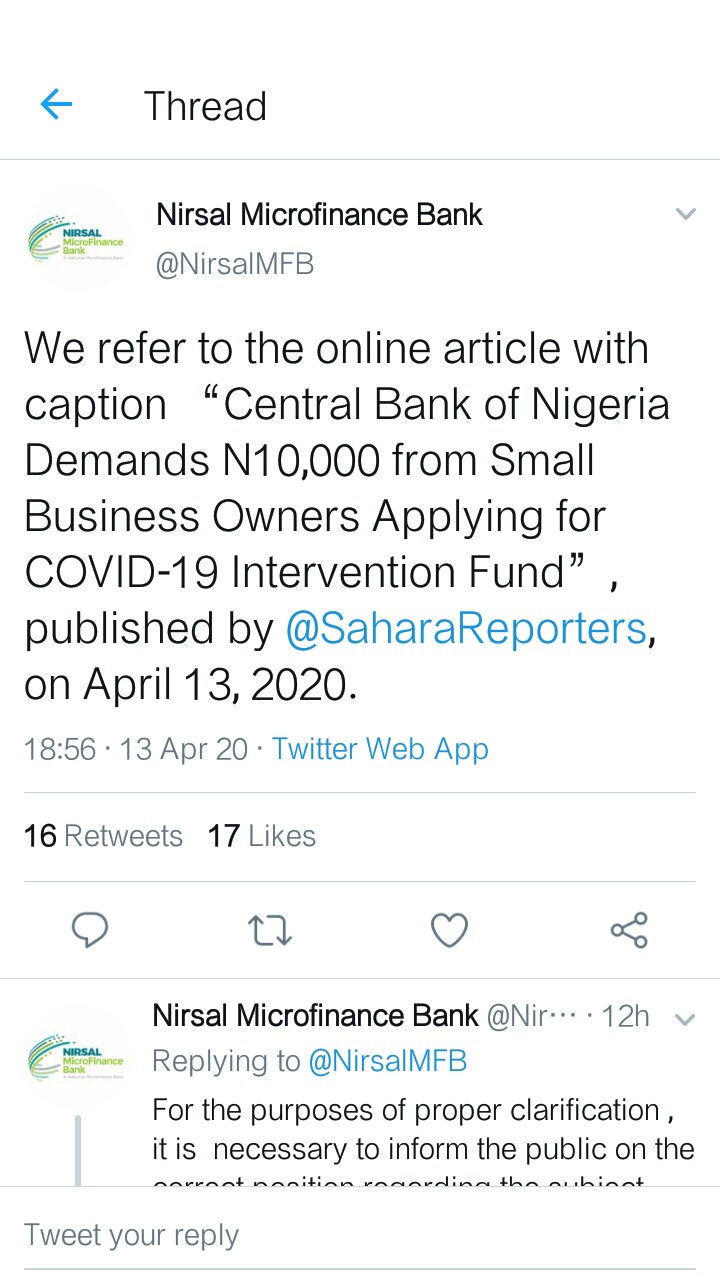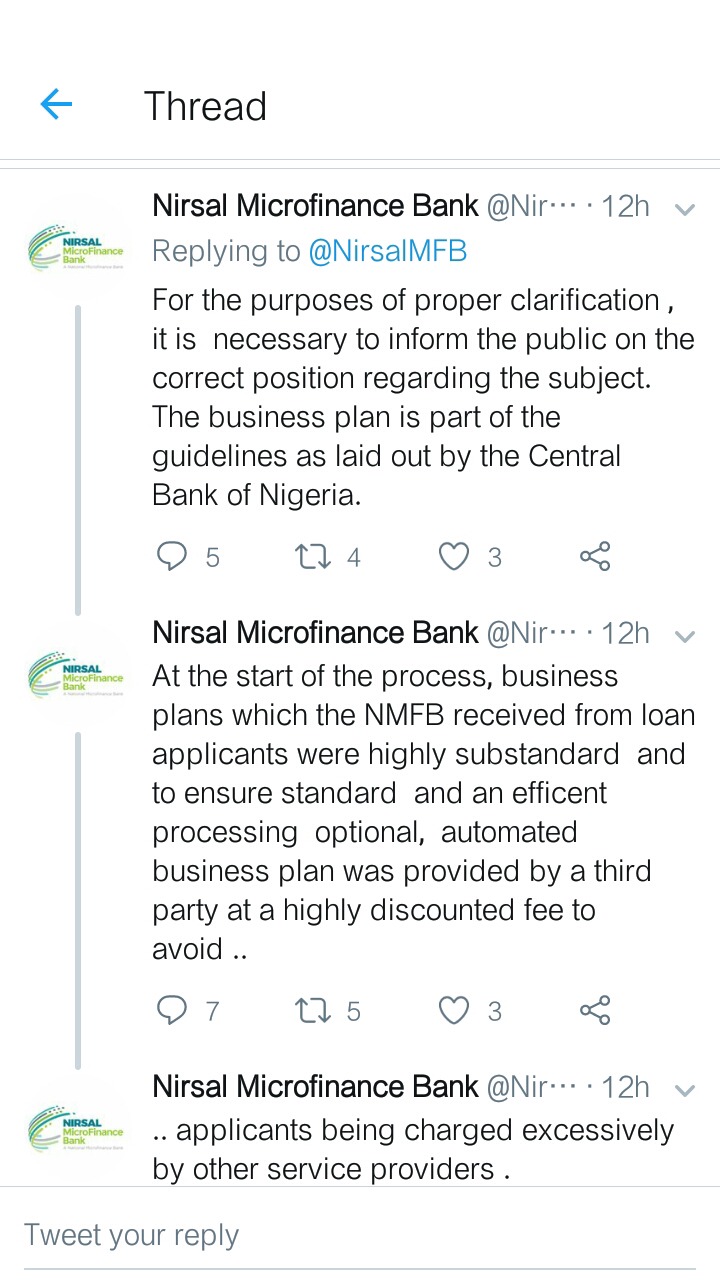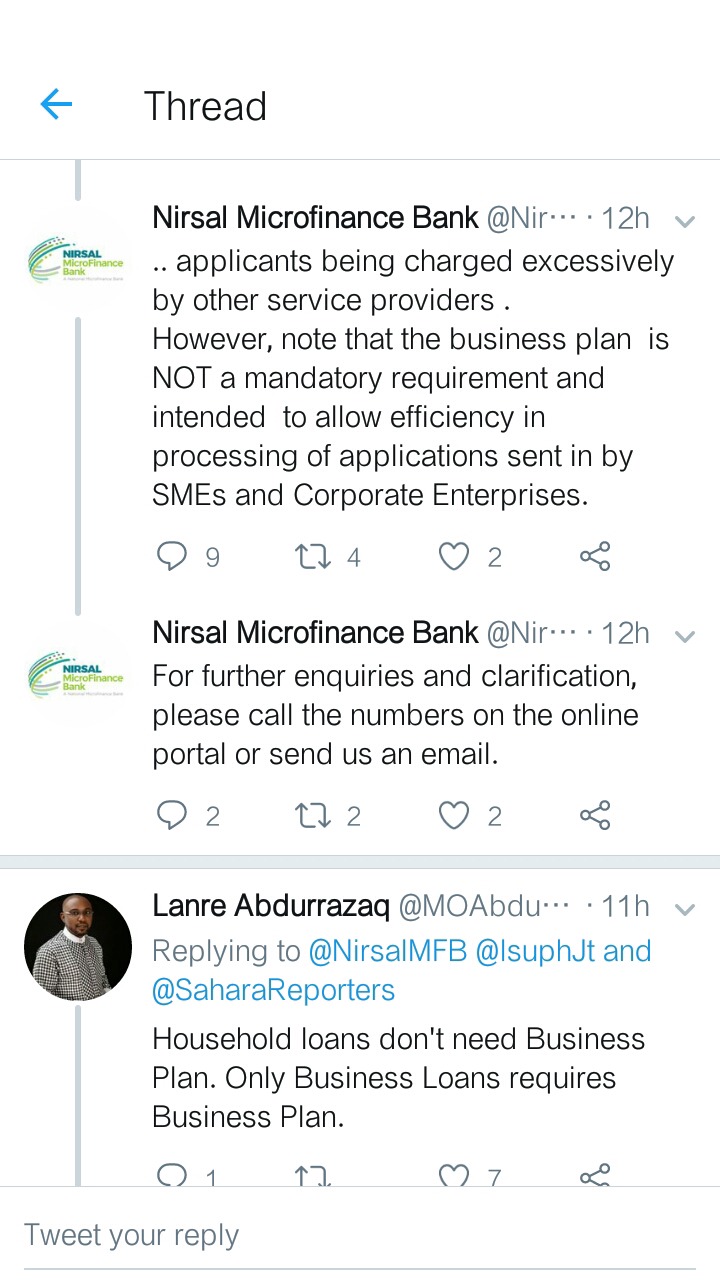 What sense does it make the CBN have come out to deny collecting monies for the fund application and yet their certified loan administrator is collecting? Are they not working on behalf of the CBN? This country is indeed a mess. Also read: True Story: My husband likes kissing our 15yr old daughter deeply and I am beginning to get uncomfortable – please advice.
The evidence produced is overwhelming and calls for an investigation. It is so sad that the federal government will subject the masses to this sort of torture in the name of helping them.
See evidence below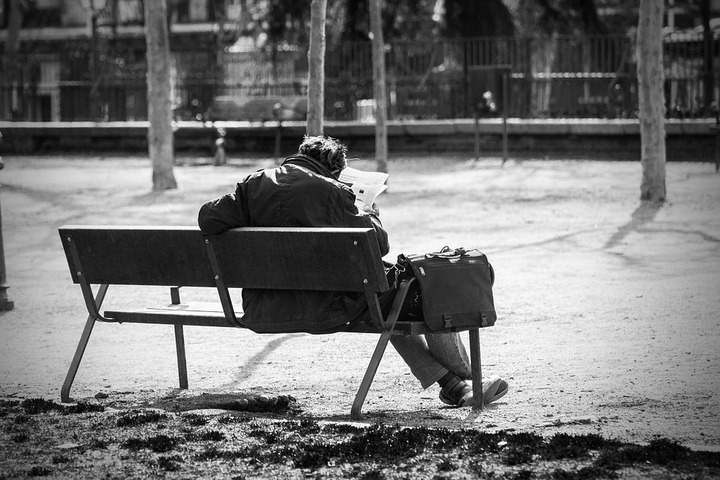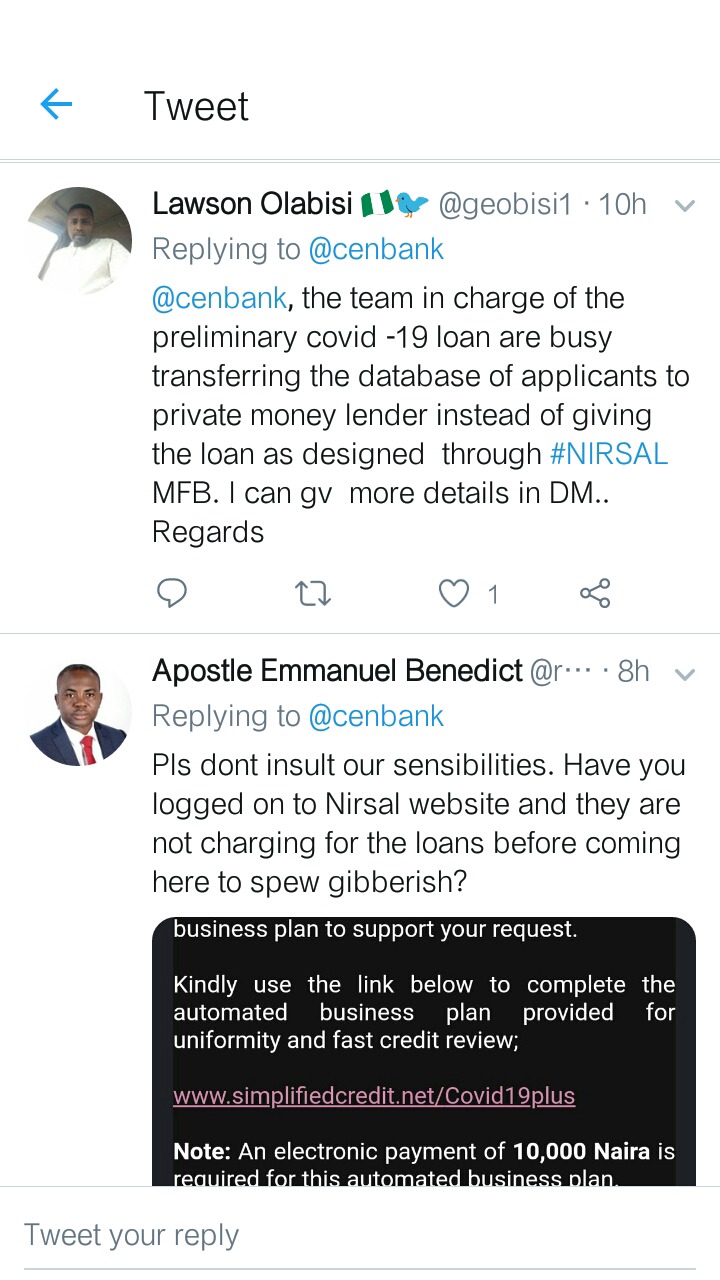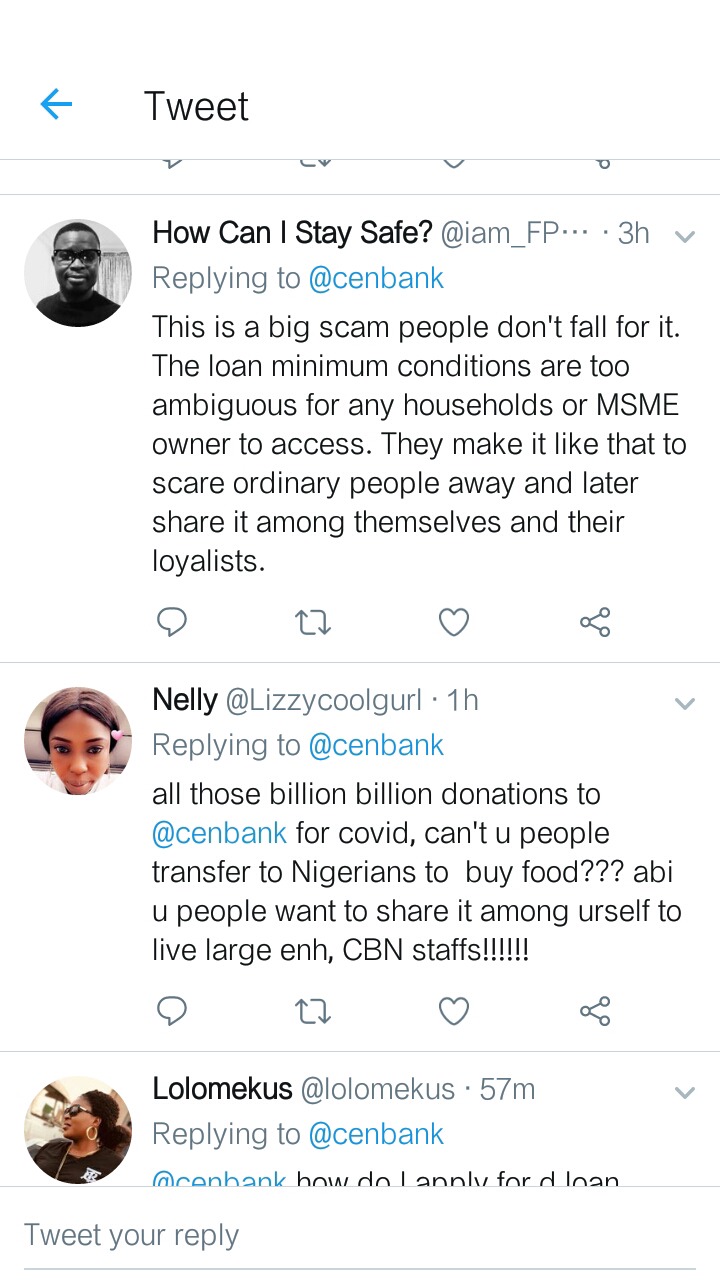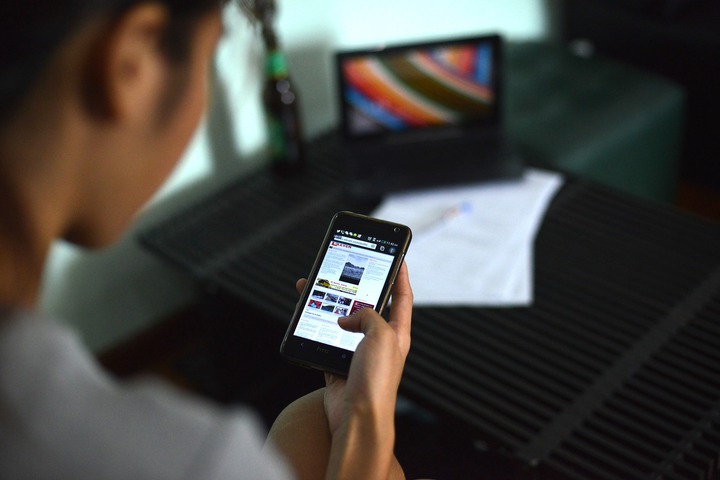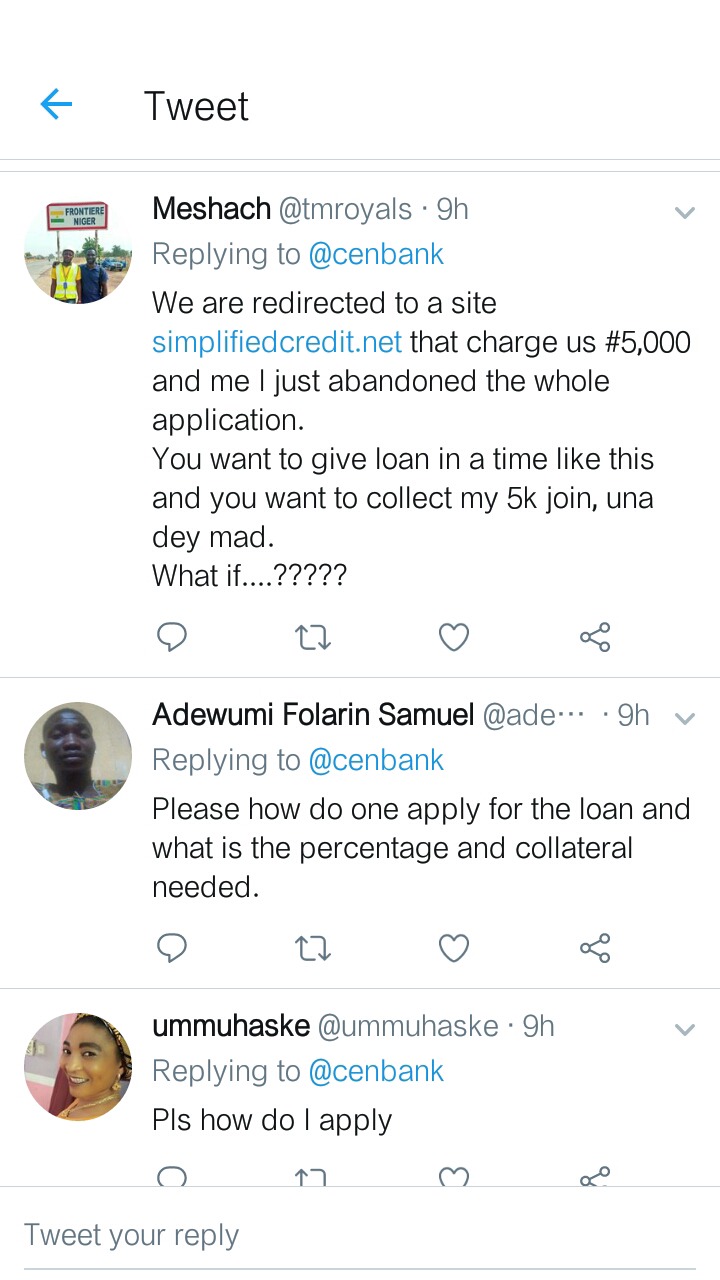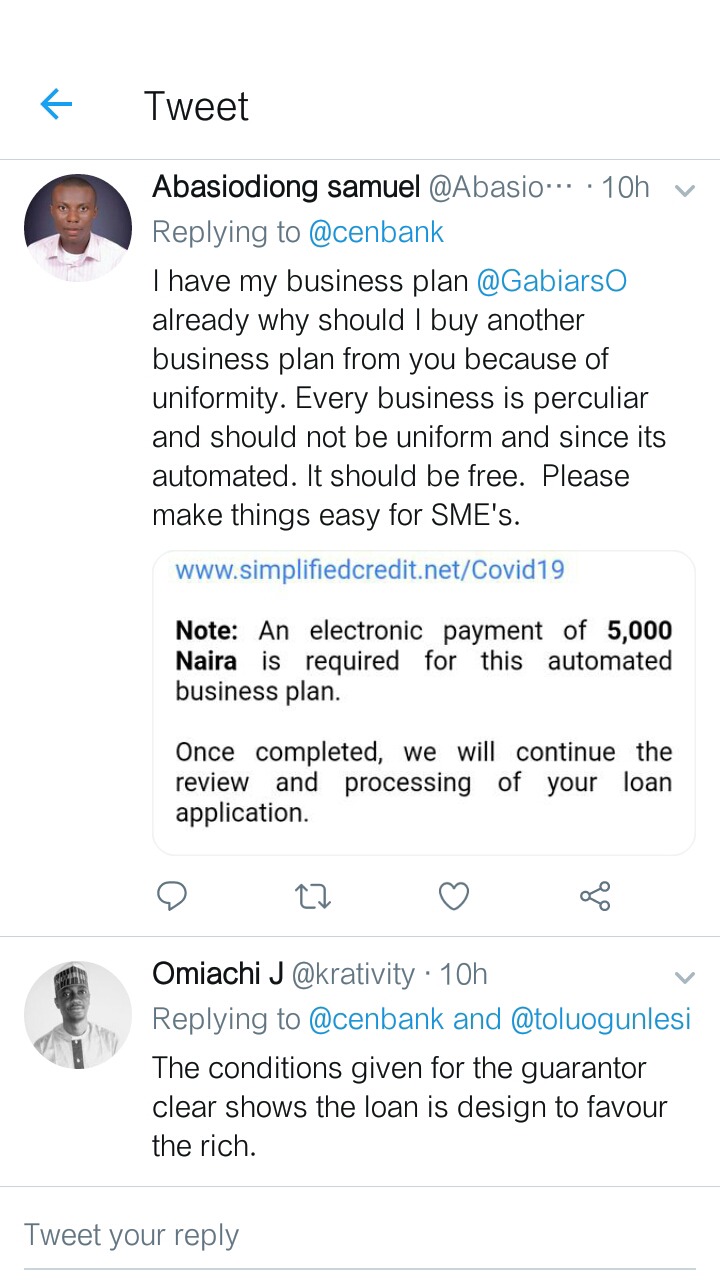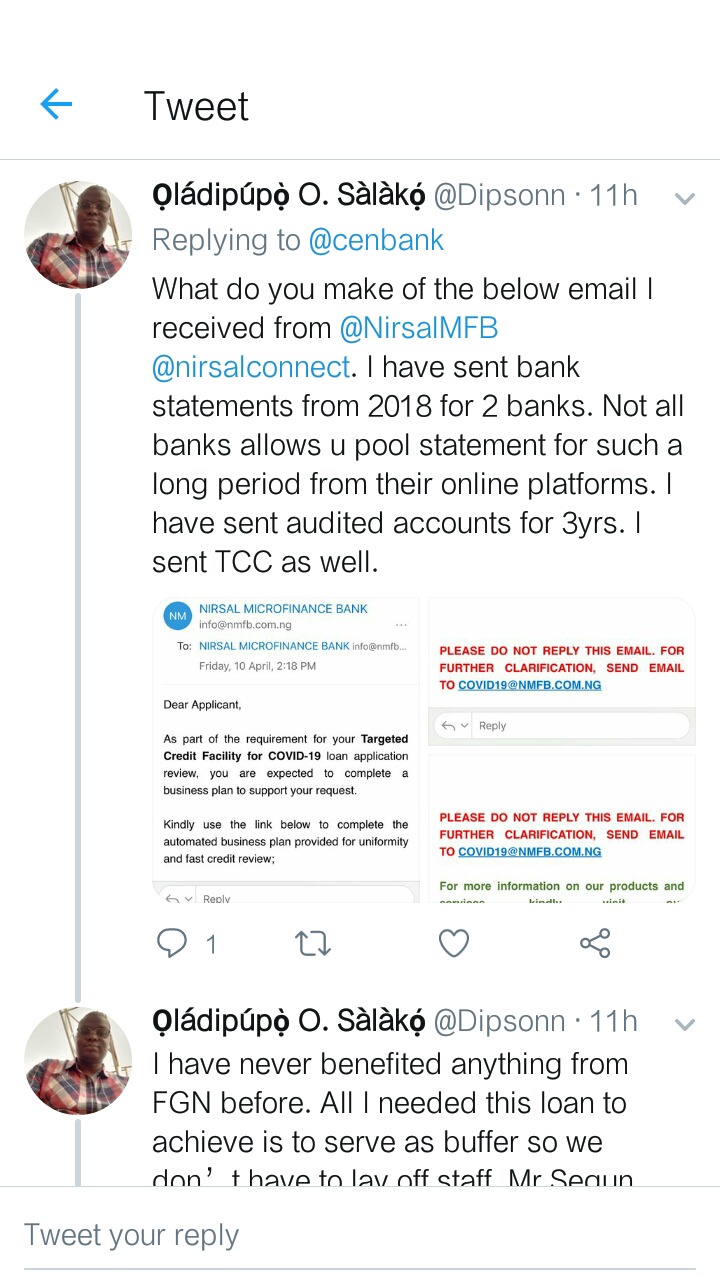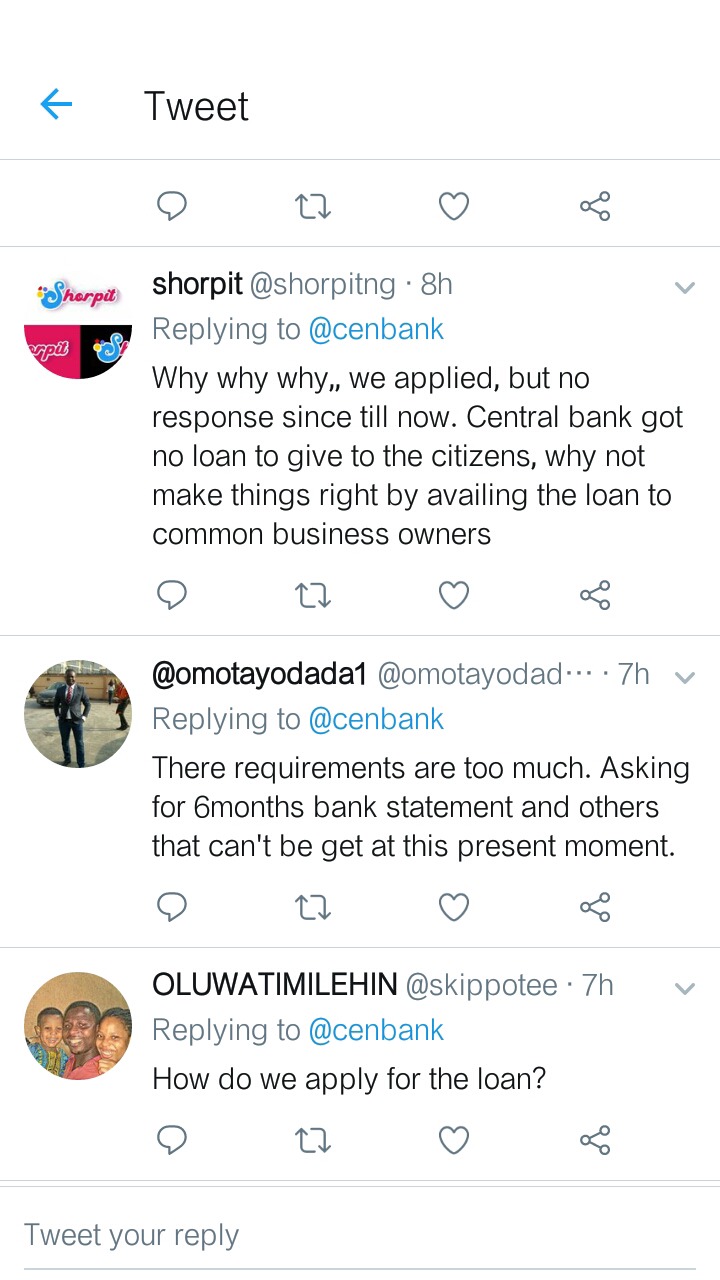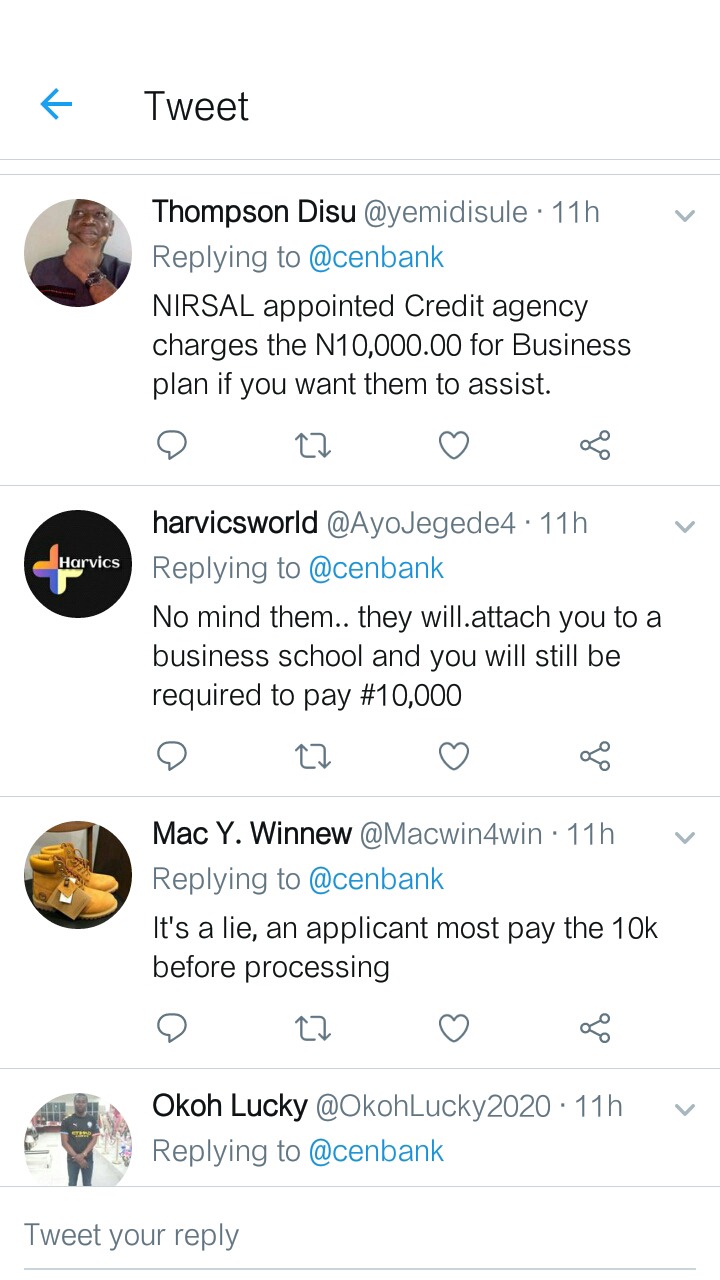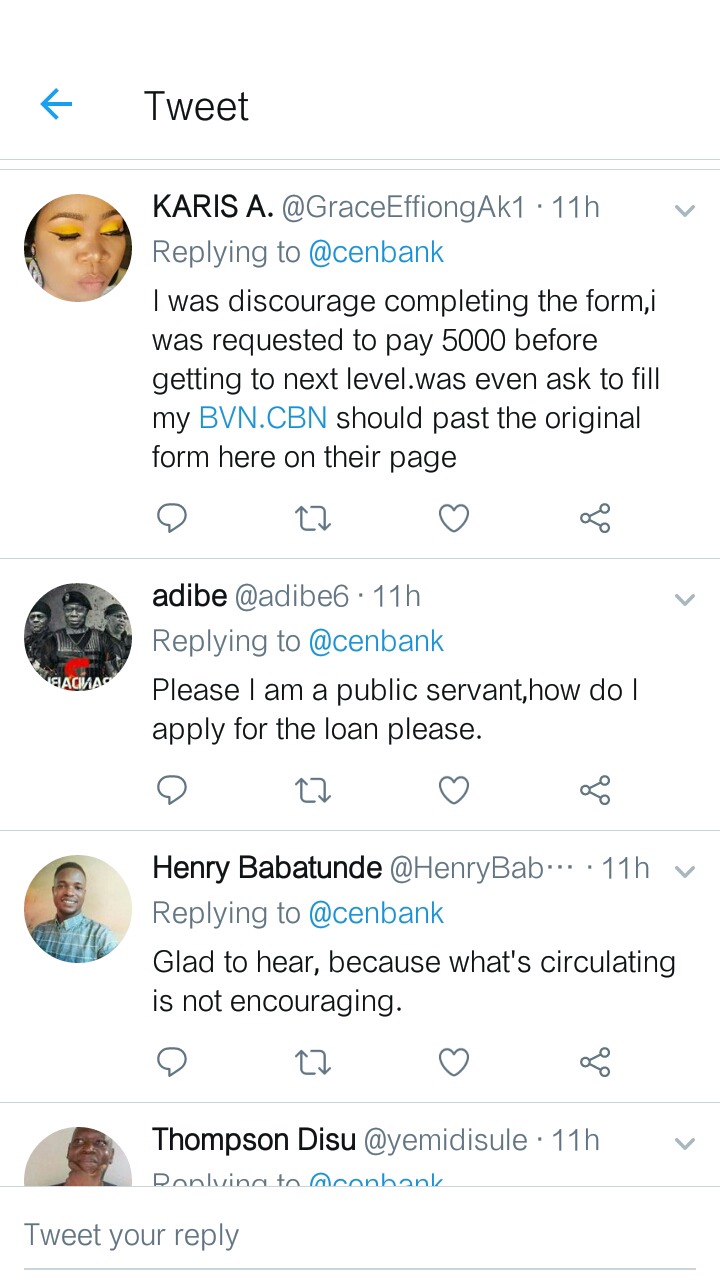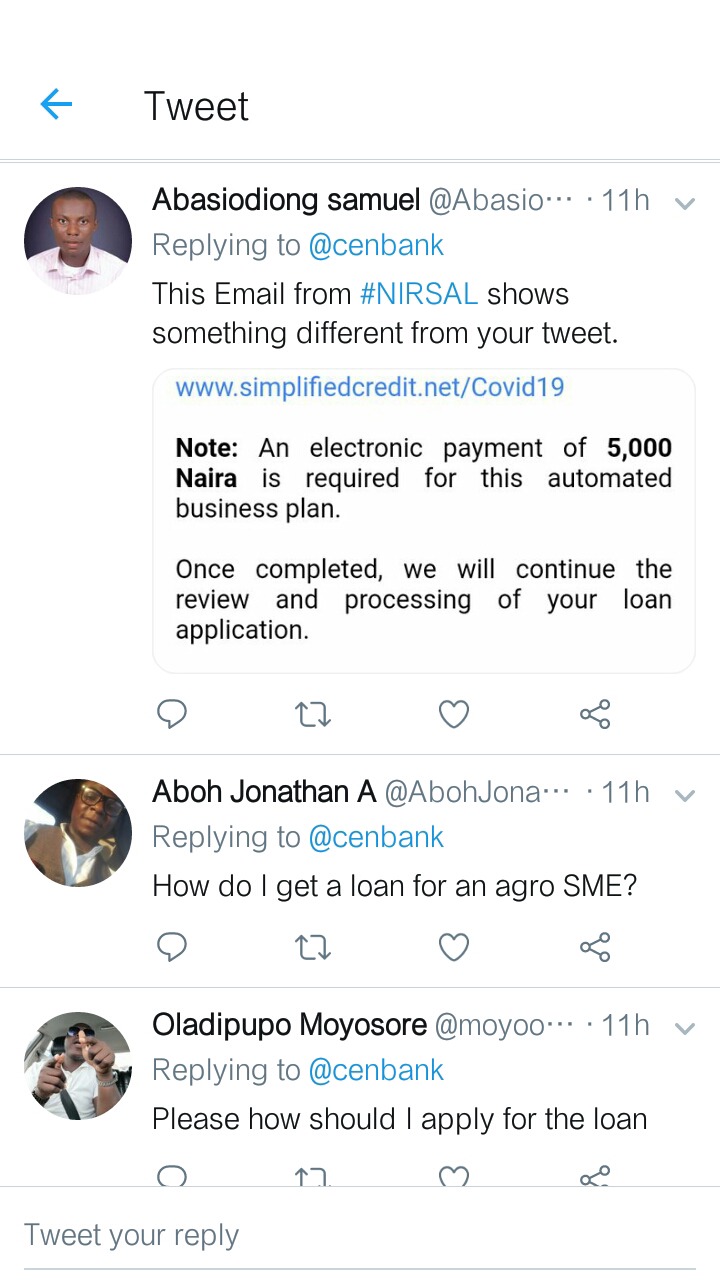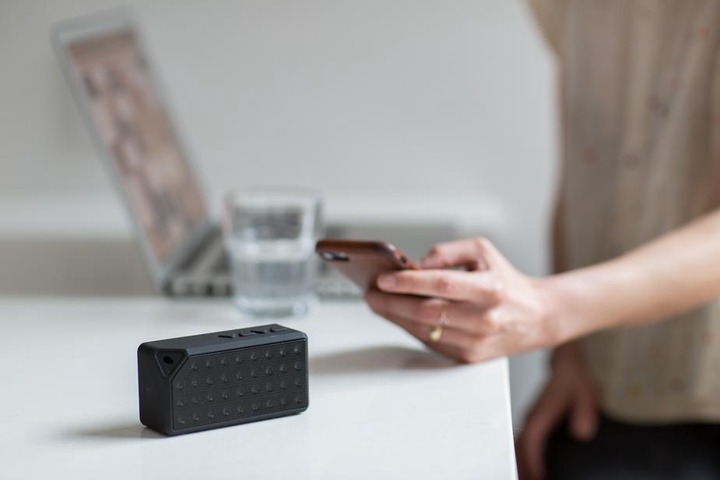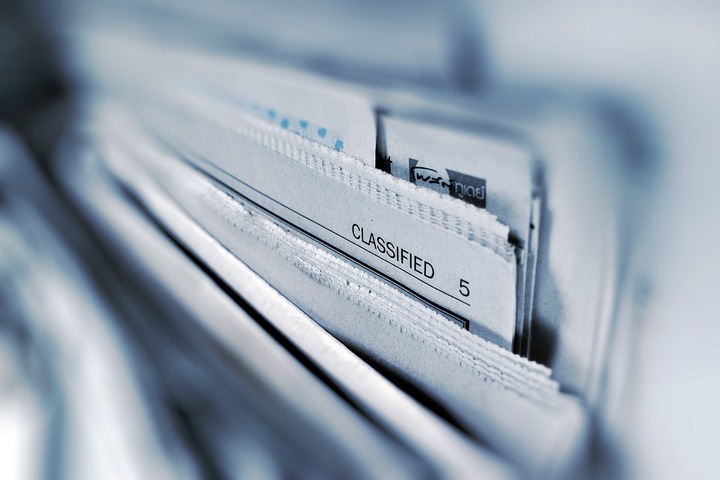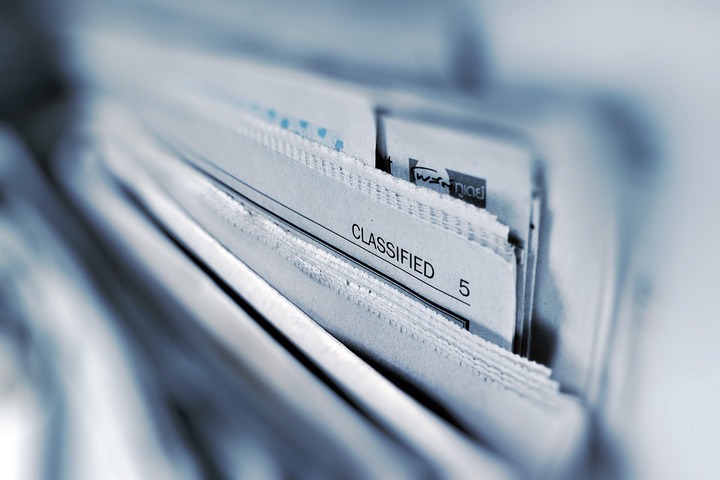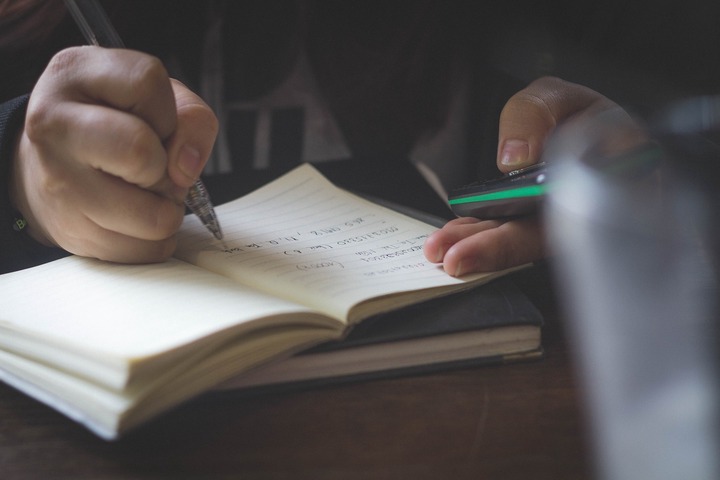 You are as surprised as I am. Please share this post and share your thoughts.
To get latest updates, follow us on FACEBOOK HERE, and TWITTER HERE
Hot and New for your reading: Uyo is BOILING! A married man sends a threat message to a guy who is using juju to screw his wife – read post
Before then please read: Married Woman: I Have Decided To Cheat On My Husband And Nothing Will Stop Me – Read why
Also did you Watch what Pst. Mrs. Veronica did with my husband in the name of healing and recorded – wife shares video