Bishop Talbert Swan has rained curses on the President of America, Donald Trump.
Bishop Talbert Swan, who is an American prelate of the Church of God in Christ and he is serving as Bishop Talbert Wesley Swan II is an American prelate of the Church Of God In Christ serving as the Bishop of the Nova Scotia Ecclesiastical Jurisdiction in Canada.
He was responding to President Donald Trump's Easter message via Twitter. The bishop said there are over 20,000 American citizens that are dead and will not resurrect today being Easter. Also Please Read: Real Life: Help! My husband always insert his thing inside my anus and I am in pains now, lady cries on Facebook
He said that the blood of these 20,000 Americans is in Trump's hands. Apparently referring to Americans who have been affected by Coronavirus.
America has been so hit by covid19 which the President described as Chinese Virus.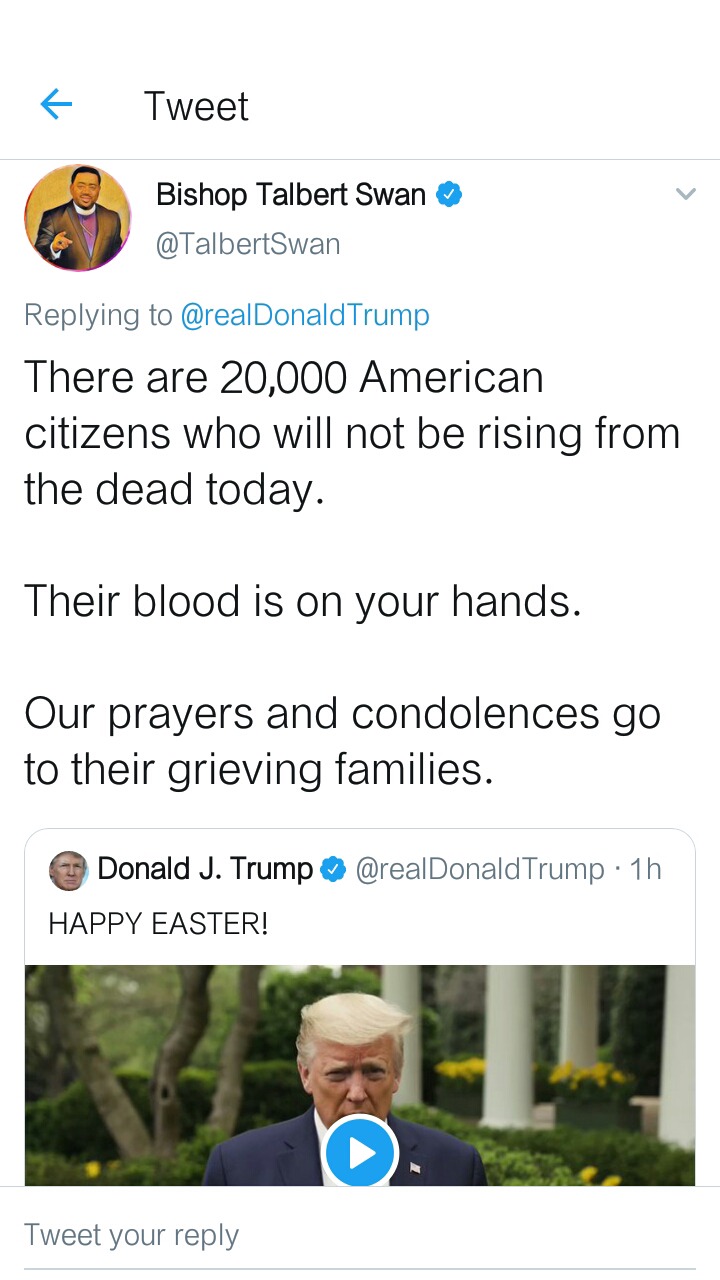 Of course many Americans are not comfortable with this comments and the wasted no time in attacking him.
Others said he looks nothing like a bishop and talks carelessly. Hot and New for your reading: Uyo is BOILING! A married man sends a threat message to a guy who is using juju to screw his wife – read post
See their comments below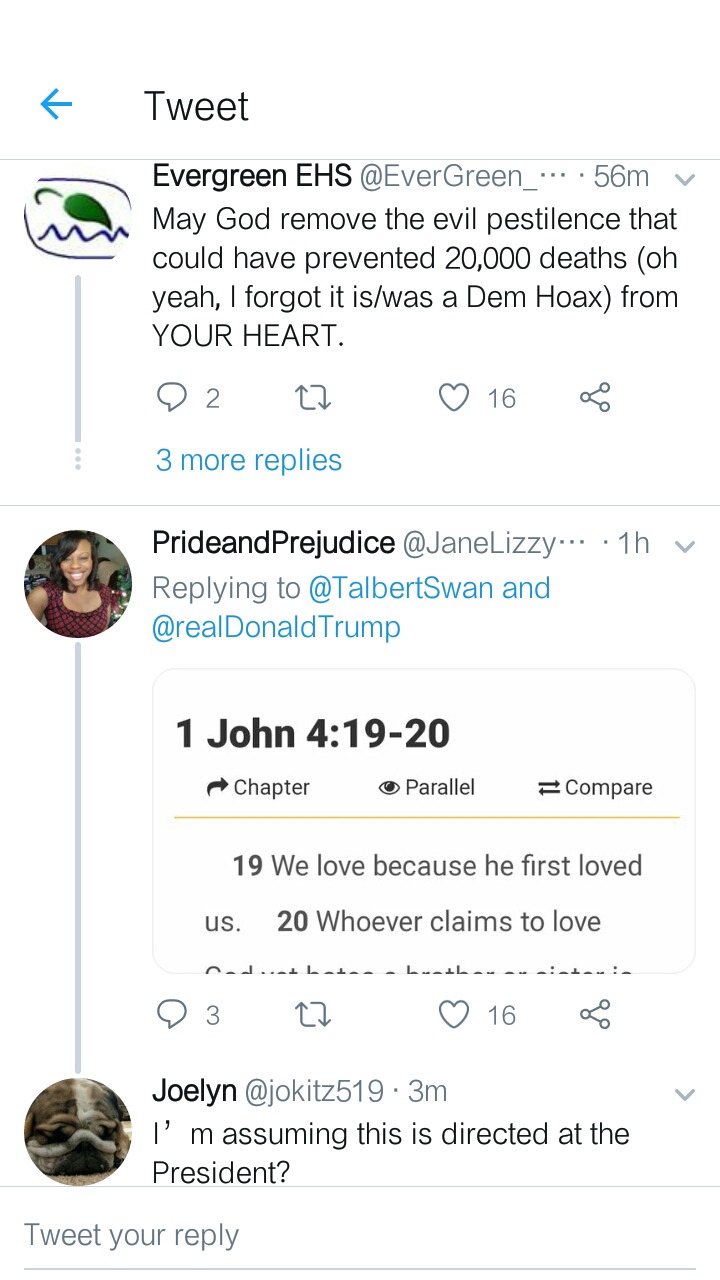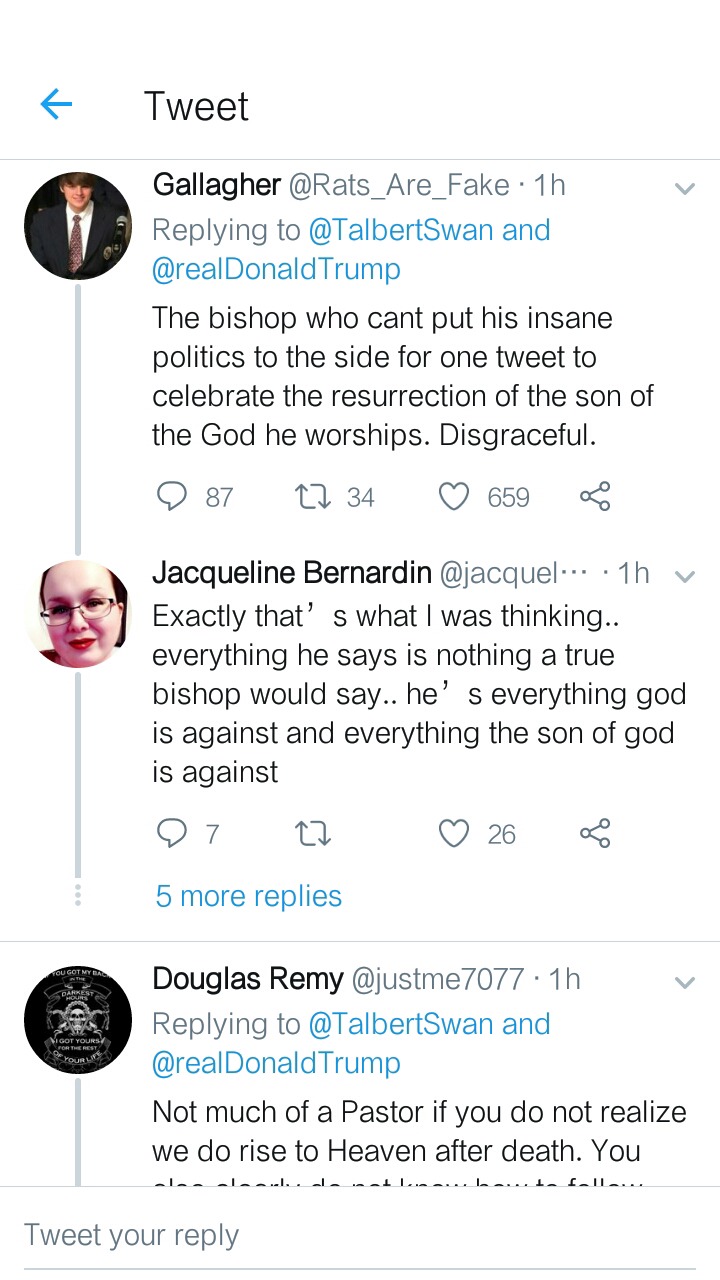 Surely there is something behind this attack and we are still trying to find out. Let us know if you have discovered the reason.
Please share your thoughts and share the post.
Download Easter Gospel Music by Princess Pat Akpabio titled – I Will Praise Your Name MP3
To get latest updates, follow us on FACEBOOK HERE, and TWITTER HERE
Want to buy GOODS directly from Chinese Factories at WHOLESALE PRICES? Click Here
Before then please read: Married Woman: I Have Decided To Cheat On My Husband And Nothing Will Stop Me – Read why
Also did you Watch what Pst. Mrs. Veronica did with my husband in the name of healing and recorded – wife shares video
Read all updates on Coronavirus Here