A 4ft snake was pulled out of a Russian woman's throat after it had slithered inside her through her mouth.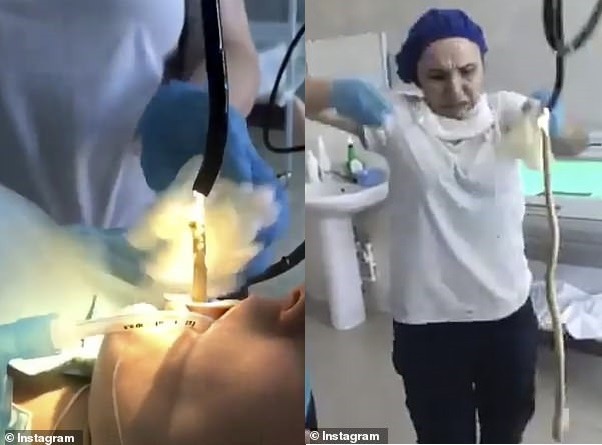 Source: Instagram
The Russian woman started feeling sick Checkout a 4ft Snake Pulled Out of Russian Woman's Throat(Photosand unwell after she fell asleep at her home garden in Dagestan.
She started feeling severe stomach pains and decided to visit the hospital.
Doctors had no idea what was wrong with her and put her under local anesthetic as the started to examine her.
The later discovered the snake moving in her throat and managed to pull it out from her.
One of the female doctors had inserted a tube down her throat and for further checks and another doctor pulled the snake out of her mouth.
In response to the incident, many older locals have warned youngsters not to sleep outside or in their gardens, so as not to be at risk of having a snake slither into their mouths.
Check out more photos below: