Even with the hunger that is going on in the land, things like this are still happening. It is as.
Tragedy struck today in Delta state as a man was shot to death by an officer of the Nigeria Army.
Trending News: My Neighbor will get me pregnant before this lockdown is over, I need help and advice – Abuja lady begs
The yet to be identified victim defied the stay-at-home order of Delta state government and this resulted in his death.
The said man was spotted outside in Warri area of the state where he met his untimely death to the bullet of an officer attached to the Nigeria Army.
The Delta state Governor Senator Ifeanyi Okowa had sometimes last week ordered for total lockdown of the state in order to contain the spread of the global Coronavirus pandemic popularly called, Covid-19.
In other to ensure compliance of citizens, the state government deployed men of the armed forces and other security agencies to the streets.
However, there have been reports of rights abuse by these law enforcement agents against citizens of the state and across the country. The killing of this young man marks a new twist in this issue.
We hope justice is done to the deceased.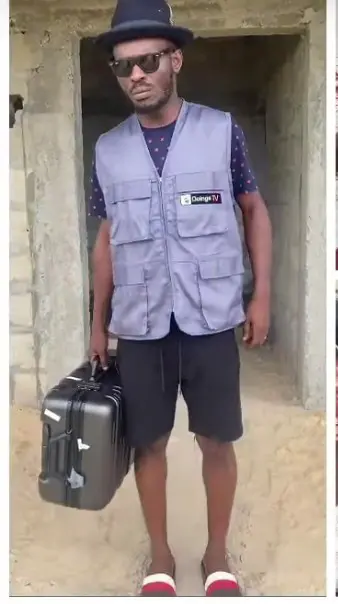 Share your thoughts via comments please and say RIP to this soul.
Read all updates on Coronavirus Here
DONT MISS THIS: Hottest stories and confessions from Nigerian girls and women that you may have missed this month – A Must See
To get latest updates, follow us on FACEBOOK HERE, and TWITTER HERE
See other topics you missed here;
I will not stop Sunday services because of Coronavirus, my ministry is special – Pst. Mrs. Veronica threaten
God anointed my thing to heal men of their fertility problem by sleeping with them – Pst. Mrs. Veronica
How a girl was raped by the same guy that raped her friend previous year, same month and day
Your p***y has meat – follower tell Anita Joseph after she posts picture revealing her thing
If you sleep with your husband's brother you have not cheated on your husband – Pst. Mrs. Veronica advises