President Muhammadu Buhari has vowed not to relent effort in ensuring that whoever and whatsoever is undermining the development of the Niger Delta is brought to justice.
Want to buy GOODS directly from Chinese Factories at WHOLESALE PRICES? Click Here
The Niger Delta Development Commission has been engulfed in corruption allegation with misappropriated funds running in billions of naira.
Just yesterday, the House of Representatives uncovered how N81.5 billion was embezzled by the NDDC within 4 months.
The president has vowed that no stone will be left unturned as he strives to ensure that corruption is eliminated from this nation.
Also recall that the current Minister of Niger Delta, Godswill Akpabio has been accused by the former Managing Director of the NDDC, Joy Nunieh of corruption.
Senator Godswill Akpabio on his part has denied ever being linked with any corrupt practice during his tenure as the Minister of the Niger Delta.
President Buhari has restated his commitment in ensuring that there is transparency and accountability in the NDDC.
He made this statement a few minutes ago via his official Twitter handle and it reads below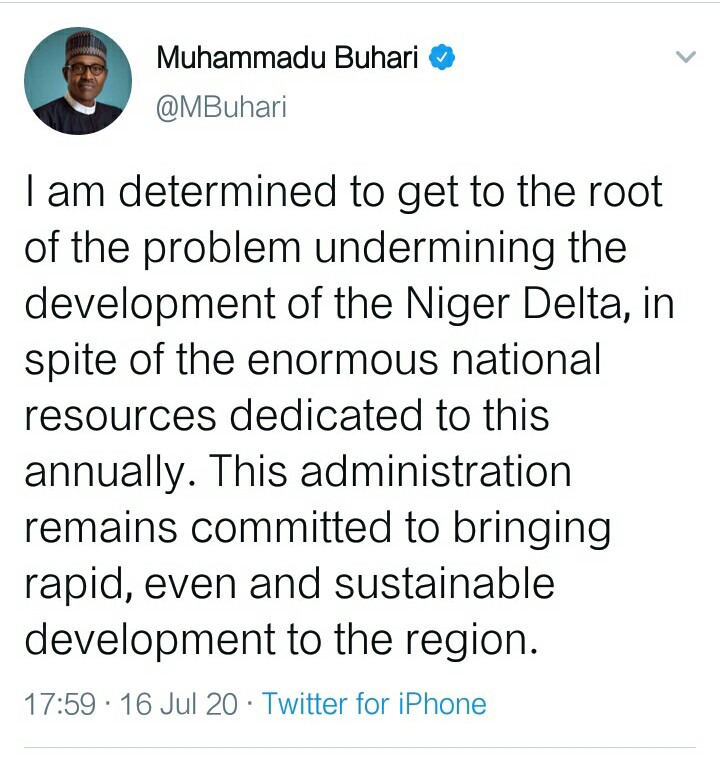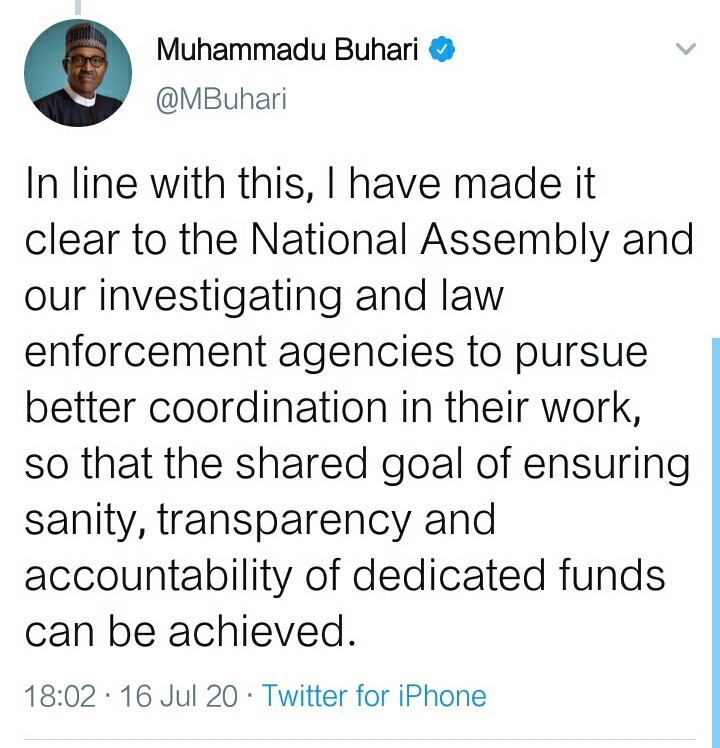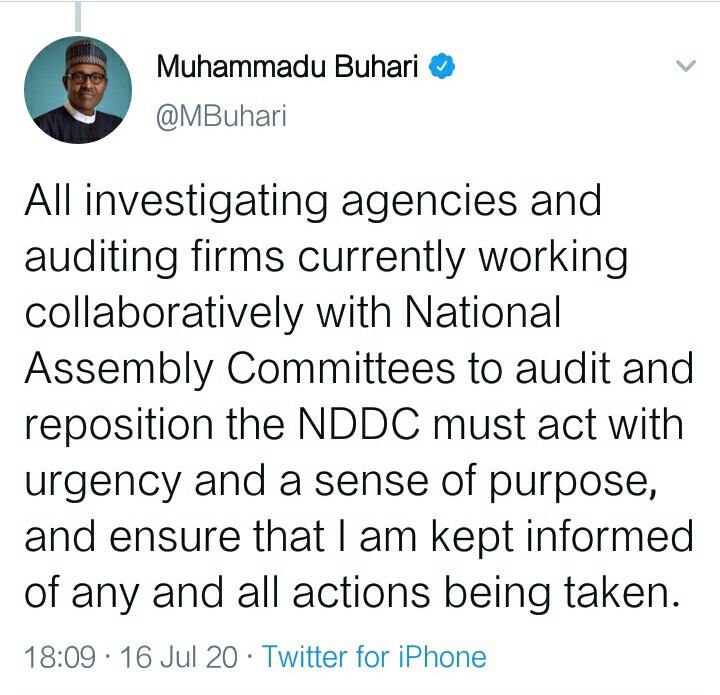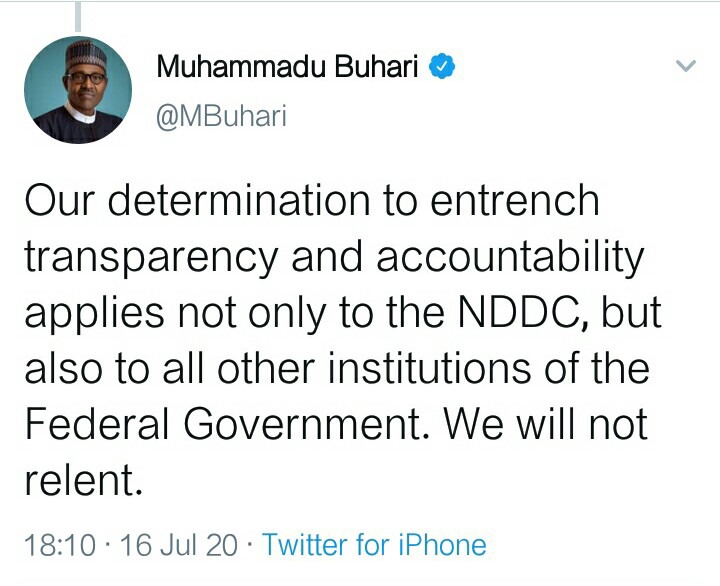 This is a strong statement from the President and we hope he will duly carry out justice till the end.
Newest Posts;
Dont Miss This:'I don't have Gonorrhea or any STD, Cletus is sent to blackmail me' – Pst. Mrs. Veronica
Dont miss this: HELP! I belong to a group of LESBIANS who swore NEVER to get MARRIED but I want to get MARRIED now – lady needs advice
Dont miss this: WONDERS! Pst. Mrs. Veronica infected me with gonorrhea, she has ruined my life – Cletus Brownson cries
Dont miss this: Trending Video: Man gets mad with his son after paying $21k for his school fees and he passed only music
Also read: True Story: My husband likes kissing our 15yr old daughter deeply and I am beginning to get uncomfortable – please advice.
Hot and New for your reading: Uyo is BOILING! A married man sends a threat message to a guy who is using juju to screw his wife – read post
Before then please read: Married Woman: I Have Decided To Cheat On My Husband And Nothing Will Stop Me – Read why
Also did you Watch what Pst. Mrs. Veronica did with my husband in the name of healing and recorded – wife shares video
Read all updates on Coronavirus Here