A twitter user by name ALABI OPEYEMI OLADMEJI, has taken to his twitter account to blast Bishop Oyedepo, the General Overseer of Winners Chapel Worldwide and has been attacked by his followers.
DONT MISS THIS: Hottest stories and confessions from Nigerian girls and women that you may have missed this month – A Must See
The young man said that Oyedepo is teaching people what he doesn't know whereas his anointing could not treat his wife who had to be flown out of the country to overseas to be treated.
Recall that Oyedepo's wife was reportedly sick and had to be flown out of the country for medical treatment.
See his post below;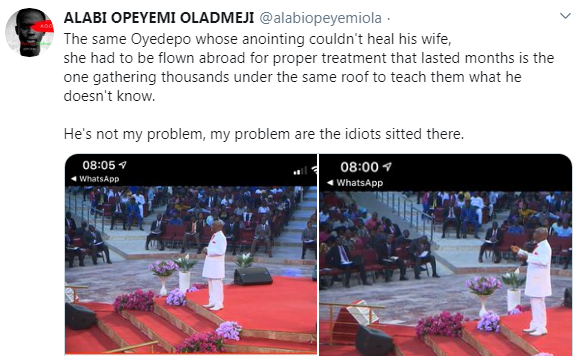 Many people did not really support this post and they wasted no time to let him know their thoughts, see comments below;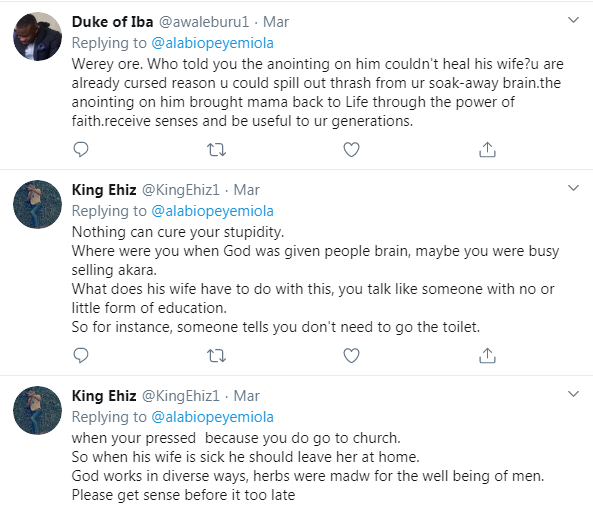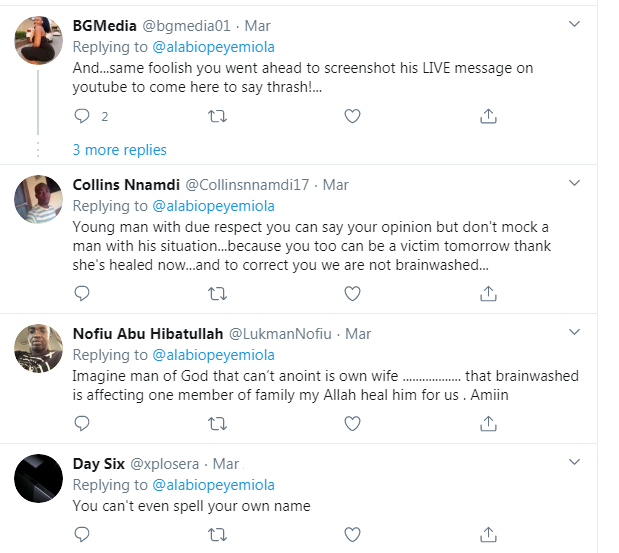 WHat are your thoughts over this? Share via comment below and share this post. Do you have a different thought about this? Share via comment.
Read all updates on Coronavirus Here
To get latest updates, follow us on FACEBOOK HERE, and TWITTER HERE
See other topics you missed here;
I will not stop Sunday services because of Coronavirus, my ministry is special – Pst. Mrs. Veronica threaten
God anointed my thing to heal men of their fertility problem by sleeping with them – Pst. Mrs. Veronica
How a girl was raped by the same guy that raped her friend previous year, same month and day
Your p***y has meat – follower tell Anita Joseph after she posts picture revealing her thing
If you sleep with your husband's brother you have not cheated on your husband – Pst. Mrs. Veronica advises
I sleep with men for money, call me anytime with this number – Rosemary Oboko gives her number