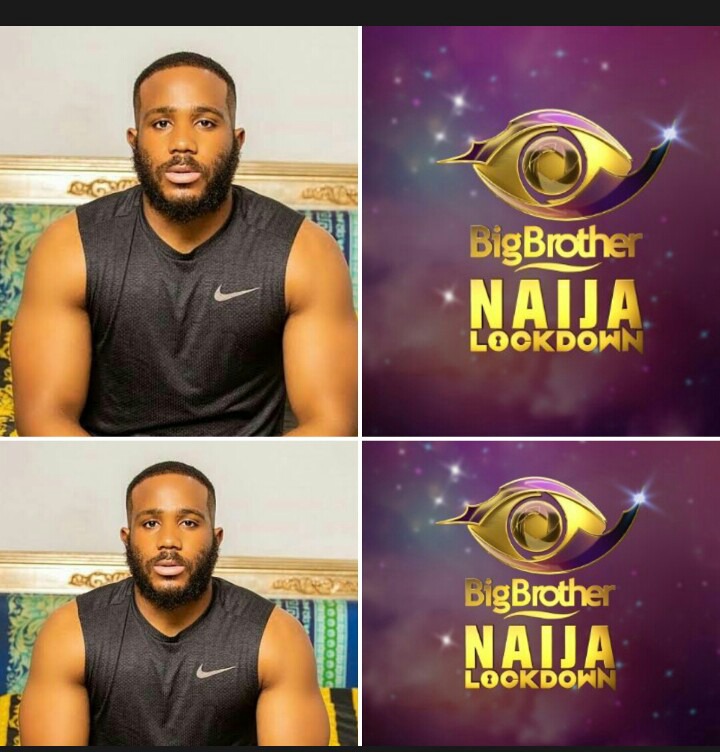 Following the eviction of Kiddwaya from BBN on Sunday, twitter trend of BBNaija has soared with most tweets containing the #kidd hastags.
In less than 1 hour, the Big Brother Naija announcement of Kiddwaya's eviction on Twitter has had over a thousand comments and over 600 retweets.
Lucas the Icon on Twitter stated that with Kiddwaya's eviction, BBNaija is the most credible and the only organization that isn't corrupt in Nigeria.
See his tweet below!

Another twitter user said he knew that Erica has missed Kiddwaya's absence, it was about time for her to see him and that Kiddwaya doesn't even need the 85M like others.
See screenshot!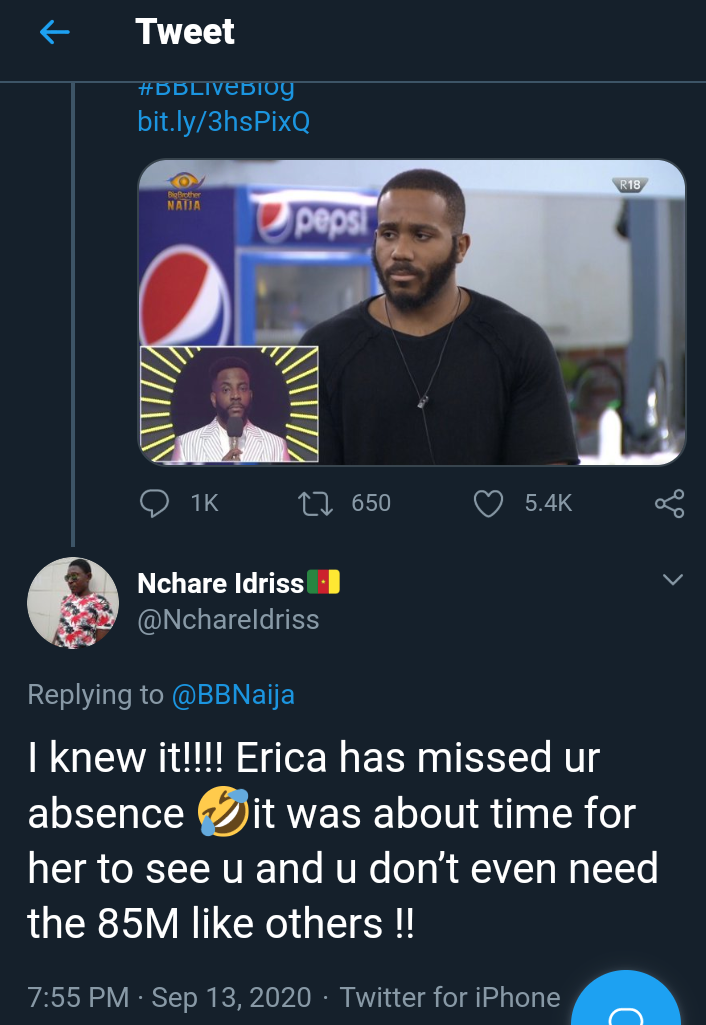 The comments got more interesting as someone commented that the world's greatest are Kiddwaya and Erica and no more shall biggie make a mockery of the pair. He said that In reality, Kiddwaya and Erica remain his champion, our champion and their champion.
Here's the comment!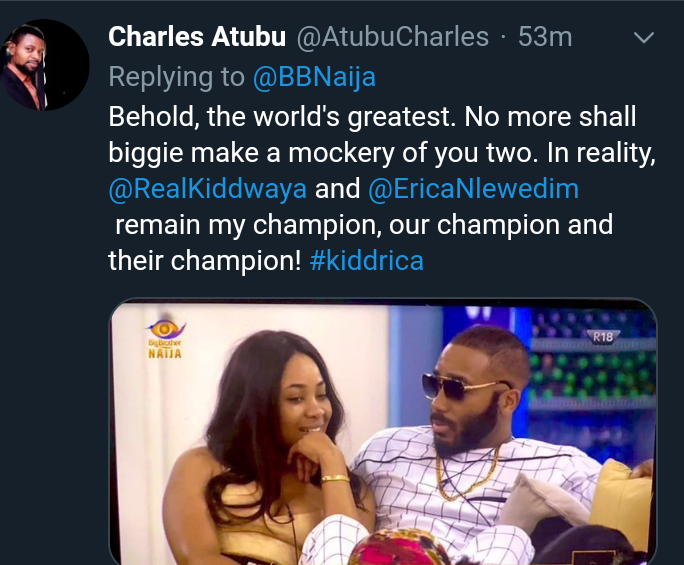 An emotional response also stressed that: for someone who's a billionaire's son, Kiddwaya is very humble & free spirited. He was one of the realest in the house but was underestimated & hated cos of his carefree nature. He's nothing less than a King who will continue to shine bright wherever he goes; shine on Kidd.
Pics below!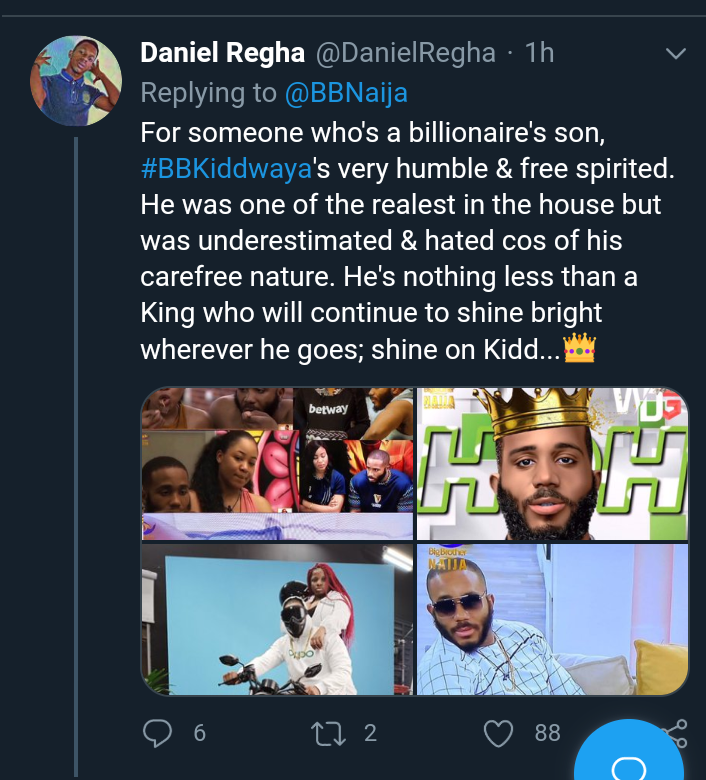 From the look of things, people really loved Kiddwaya and are not happy to see him evicted.
Who's your favourite BBNaija housemate?
Drop your comments below.