This man deserves to win the father of the year award for this.
Before you continue reading please make sure you follow us on FACEBOOK HERE, and TWITTER HERE because we have a lot of stories for you.
The picture and sight of it looks beautiful and loving, this singular act has endeared him to my heart.
I saw this man today and I thought it should be shared.
It was a beautiful sight, had to stop and ask where the mother of the baby is. "She is busy at the market, I had to help her stay with the baby since am less busy. But am taking the baby to her now (maybe for breastfeeding)"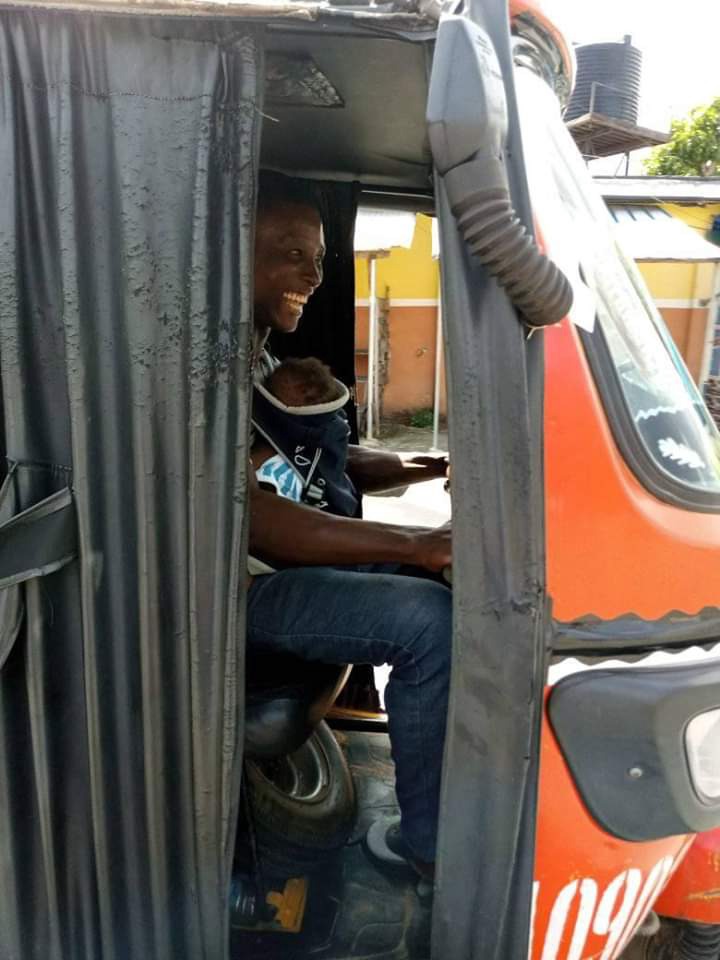 This is one of the most beautiful sight I have seen recently that makes me wanna be a father soon.
His name is Bright and he is a Keke driver.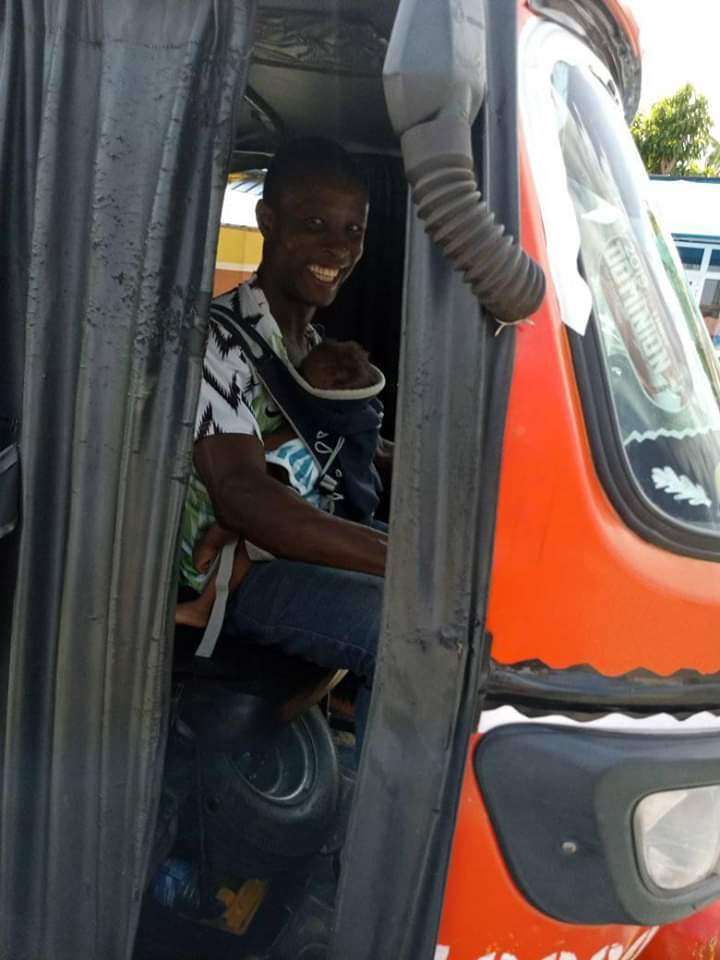 He deserves some accolade! Share to encourage other men out there to know that baby sitting can be a shared responsibility between Dad and Mum especially now that we are all home and less busy!