It is so sad that we have found ourselves in this bizarre situation.
It is becoming so difficult being a Nigerian, we are faced with hunger and now we have to tackle security, crime is on the increase.
Daily people are losing their lives and properties to these criminals, women are being raped at will and yet our government is seen to be doing not enough to secure lives and properties.
A case in study is last night's armed robbery cases reported in Ogun State where people couldn't sleep throughtout the night.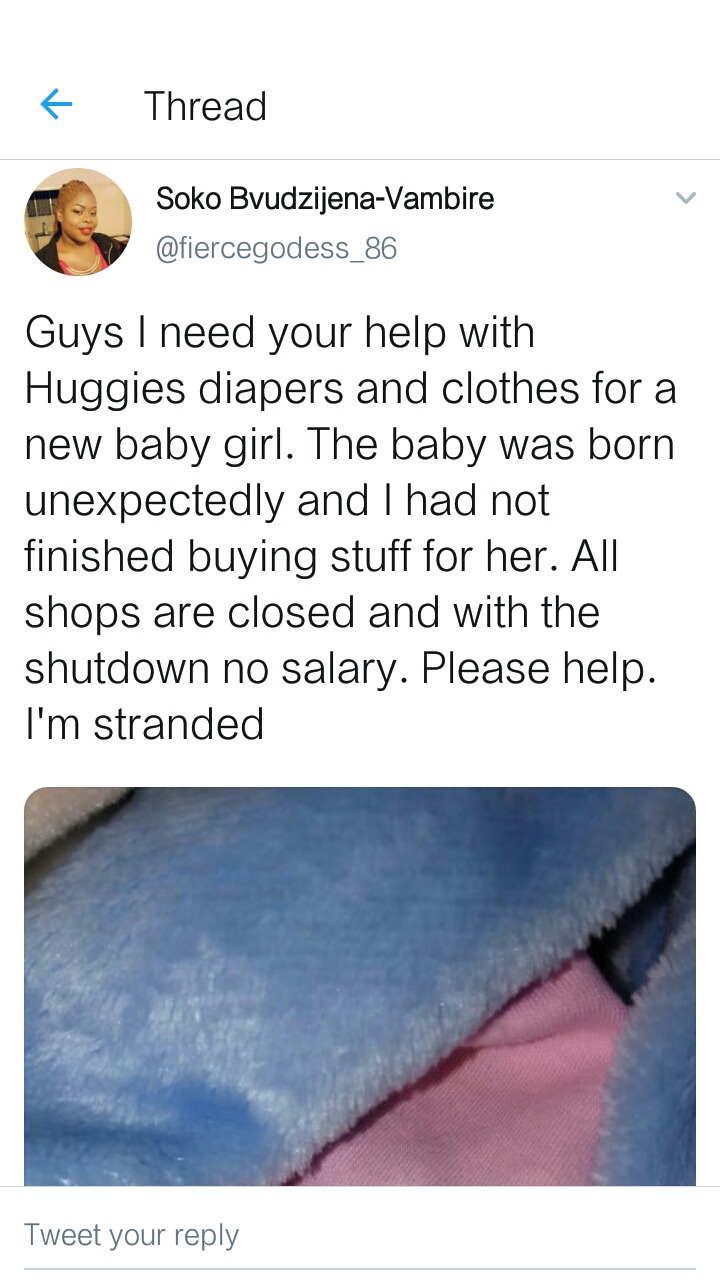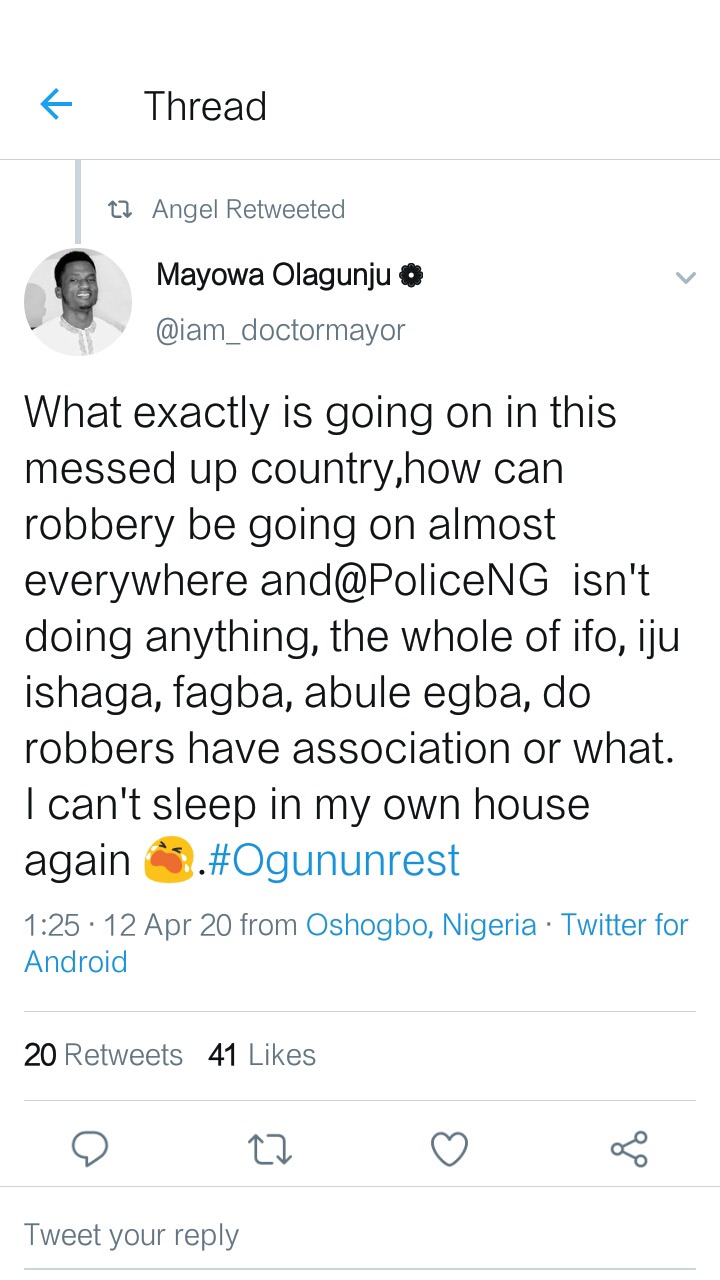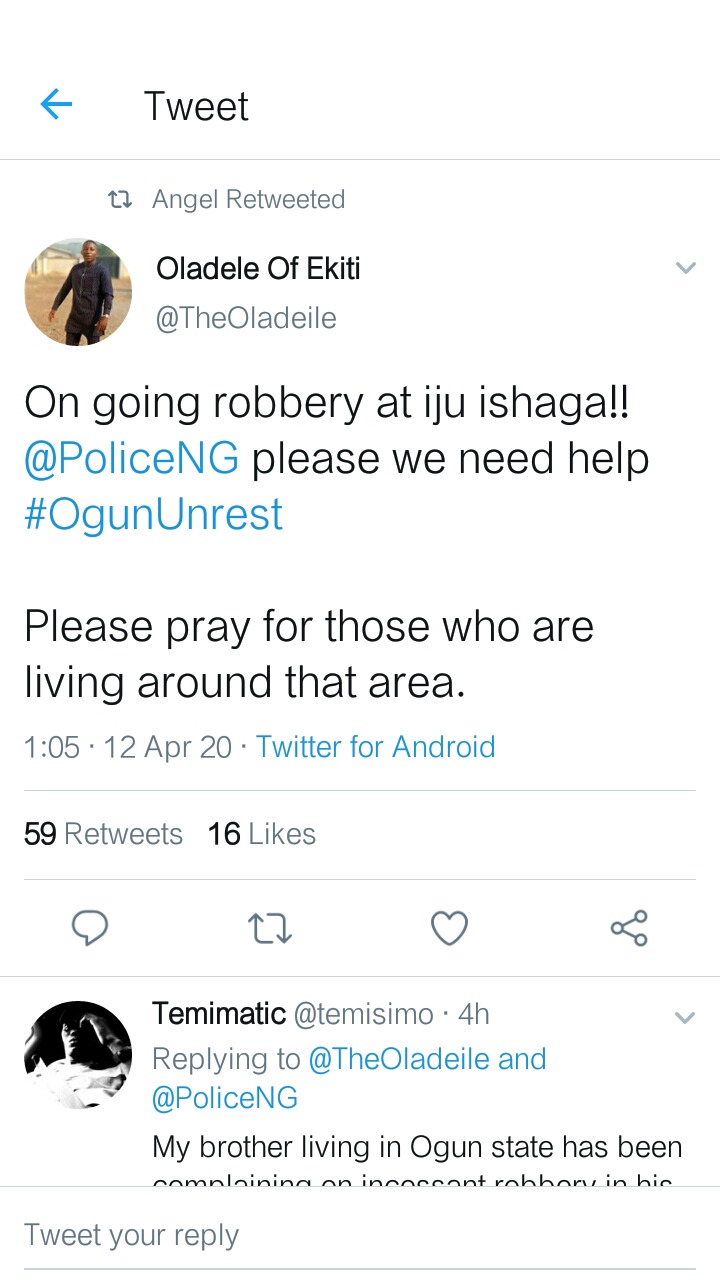 So far, there are workable methods we can use because the truth is if a robbery incident happens somewhere and the police approach, they will blow siren and as such the armed robbers will escape without being caught. Also Please Rea: Real Life: Help! My husband always insert his thing inside my anus and I am in pains now, lady cries on Facebook
We no longer have the Rambo-like kind of police that will tiptoe in, close in on criminals and destroy them.
The best thing to do now is for youths to sacrifice and form night watch groups, if you are living in an area where boys are many, you can divide yourselves into groups and stay awake each night.
These tactics have worked over the years, even in my area and it is still working.
Police coming to chase robbers away means one thing, they will still come back someday so it does not solve the problem.
You may be surprised that sometimes even some policemen are working with these criminals, Yes you heard me.
If you can buy acid, buy it and keep, a splash on their faces through your window might just be the little spark you need and lo, their end cometh. Hot and New for your reading: Uyo is BOILING! A married man sends a threat message to a guy who is using juju to screw his wife – read post
Please let's all rise and protect ourselves because from all indications, this is just the beginning.
Please share this post and comment to let everyone read it too.
Want to buy GOODS directly from Chinese Factories at WHOLESALE PRICES? Click Here
Before then please read: Married Woman: I Have Decided To Cheat On My Husband And Nothing Will Stop Me – Read why
Also did you Watch what Pst. Mrs. Veronica did with my husband in the name of healing and recorded – wife shares video
Read all updates on Coronavirus Here
To get latest updates, follow us on FACEBOOK HERE, and TWITTER HERE